Rikki's News Bites 11/5/12
|
This year's narrators for Epcot's Candlelight Processional have been officially announced.  This year brings quite a few new narrators, along with some old standby favorites.  They include:

Nov 23 to 25 – Geena Davis
Nov 26 to 29 – Neil Patrick Harris
Nov 30 to Dec 1 – Whoopi Goldberg
Dec 2 to 4 – Andy Garcia
Dec 5 to 7 – Blair Underwood
Dec 8 to 10 – James Denton
Dec 11 to 13 – Jodi Benson
Dec 14 to 16 – Lea Salonga
Dec 17 to 19 – Alfre Woodard
Dec 20 to 22 – Trace Adkins
Dec 23 to 25 – Gary Sinise
Dec 26 to 28 – Amy Grant
Dec 29 and 30 – Marlee Matlin/Jack Jason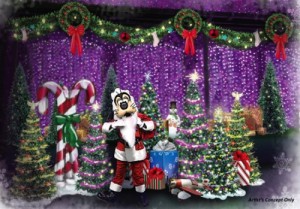 This year, there are going to be a few new additions that will be added to the Osborne Spectacle of Dancing Lights.  First off, Santa Goofy will have his own area on the Streets of America called Goofy's Winter Wonderland.  Second, a new song will be added to the dancing portion of the show.  This year, a special arrangement of the classic "Winter Wonderland" will play.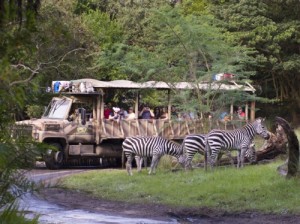 Over at Kilimanjaro Safaris at Disney's Animal Kingdom, zebras have now been added to the end scene.
Disney accquired Lucasfilm this week for 4.05 billion This purchase gives Disney the rights to the Star Wars franchise, as well Industrial Light and Magic and Skywalker Sound.  Disney has also announced that it will continue the story of Star Wars by releasing Star Wars Episode 7 in 2015, with Episodes 8 and 9 to come, roughly every two to three years.  This purchase will also allow Disney to have rights to Indiana Jones as well.  The purchase of Lucasfilm follows Disney's already successful purchases of The Muppets, Pixar and Marvel in recent history.
Bodie's All American, has replaced Fresh A-Peel.  The restaurant can be found inside Pollo Campero in Downtown Disney's Marketplace.  Entrees includes salads, burgers and hot dogs, and wraps. The restaurant will also offer healthy offerings with menu items including things that are sugar-free, gluten-free, low sodium, and organic.
Valet parking fees at Disney resorts have increased from $12 to $15.