This post may contains affiliate links for your convenience. If you make a purchase after clicking a link we may earn a small commission but it won't cost you a penny more! Read our full disclosure policy here.
For those who have maybe missed it, Starbucks is coming to all four Walt Disney World theme parks in the near future and we now have word on where two of the Starbucks locations will be found.  At the Magic Kingdom, Starbucks will be coming into the Main Street Bakery which will be down for a refurbishment from January 2013 until early summer.  At Epcot, Starbucks will be found in the Fountain View Ice Cream Shop.  That location will close March 2013 and reopen in mid-summer.  These locations will serve all the offerings that Starbucks serves. Keep in mind, that personally, I don't believe that these locations will become Starbucks only.  I believe that it will be like Fiddler, Fifer, and Practical Cafe at Disney's California Adventure and sell a mixture of both Starbucks and Disney items.  The locations for Disney's Hollywood Studios and Disney's Animal Kingdom will be announced soon.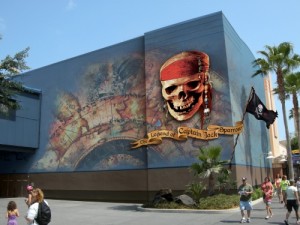 Pirates of the Caribbean: The Legend of Jack Sparrow is going to open at Disney's Hollywood Studios on December 6th.  This new walk-through exhibit attraction is going to be located in Soundstage 4 where the former Journey to Narnia attraction was found.  Here, guests will find themselves in an eerie grotto when a mysterious pirate skull will test their skills and see if they have what it takes to set sail with the famous Captain Jack Sparrow. For guests who will be visiting in November, you may be able to get a sneak peek!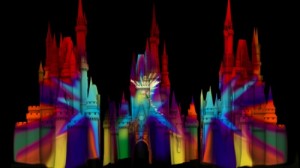 It was back in the beginning of September when Disney ended "The Magic, The Memories, and You" Castle Projection show, announcing that a new Castle Show will be debuting called "Celebrate the Magic."  This new show will premiere on November 13th, with a preview, tonight, during Mickey's Very Merry Christmas Party.
As well should well know, Test Track is slated to re-open from it's refurbishment on December 6th.  This week, GM released some concept art which showed a lot more of what we have to expect with this updated version.  Guests will wait in an updated queue (no more pounding music hopefully), where they will then be escorted into a room where they will design their ideal car at special kiosks, with some help from Chevrolet Designers.  Special focus will be paid onto 4 main features: capability, efficiency, responsiveness, and power.  Once you have your perfect car, guests will then board their SimCar, in the ride through attraction.  The car will be put through it's paces, evaluating and scoring your design based on the four features. (And yes, you will still get to go 65 miles per hour around the loop!) Once you reach the post show area, guests will be allowed to see how their car fared against other cars, as well as the baseline version.  Also in the post show area, guests will be able to create a commercial featuring their design, pose with cars on a virtual green screen background, and get behind the wheel of the best that Chevy has to offer, with product specialists on site to answer any questions guests may have.  Below are some photos of the concept art, so you too can see what this new attraction is going to look like the next time you visit.