This post may contains affiliate links for your convenience. If you make a purchase after clicking a link we may earn a small commission but it won't cost you a penny more! Read our full disclosure policy here.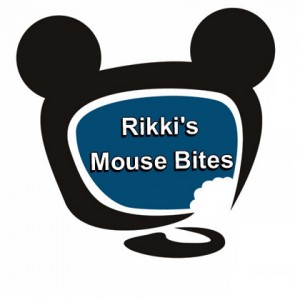 Turner Classic Movies branding has finally been integrated into The Great Movie Ride. In the queue, families will enjoy new digital movie posters and will watch a new pre-ride video with TCM host Robert Osborne providing illuminating insights from the movies, some of which Guests will experience during the ride. The finale will feature an all-new montage of classic movie moments. Finally, after Guests exit the attraction, they will have a new photo opportunity with the classic handprints that are famous outside of Grauman's Chinese Theater.
The Sounds Like Summer Concert Series will begin on June 7th. As a reminder, the line up for 2015 includes:

DSB – A Tribute to Journey – June 7-13
2U – A Tribute to U2 – June 14-20
Mike DelGuidice & Big Shot – The Ultimate Billy Joel Show – June 21-26
Don't Look Back – A Tribute to Boston – June 27- July 4
Fire & Ice – A Tribute to Pat Benatar – July 5-11
Stayin' Alive – A Tribute to the Bee Gees – July 12-18
Hotel California – A Salute to the Eagles – July 19-25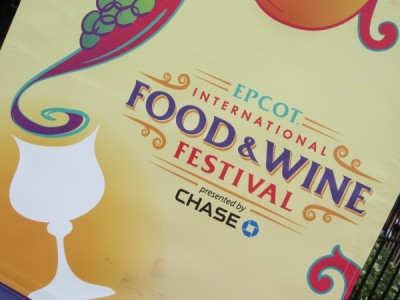 First details have been announced for the 2015 Epcot Food and Wine Festival. New dining options for 2015 will include things like Pepper Bacon Mac 'n Cheese at the Farm Fresh Marketplace; the Scottish Citrus Thistle at the Scotland Marketplace; Seared Venison Loin with Wild Mushroom Ragout and Kumara Dumpling at the New Zealand Marketplace; and Grilled Sweet and Spicy Bush Berry Shrimp with Pineapple, Peppers, Onions and Snap Peas at the Australia Marketplace. Celebrity chefs for this year's premium events include Cat Cora, Jamie Deen, Robert Irvine, Rock Harper, Kenny Gilbert, Buddy Valastro, and John Ash.  At the Festival Center, guests can join and take part in culinary demonstrations, beverage seminars and mixology seminars daily for a nominal fee. The Ocean Spray Cranberry Bog will be returning for 2015. New this year will be Remy's Ratatouille Hide & Squeak, which invites kids of all ages to join a World Showcase scavenger hunt for little Remy statuettes hidden around the park's World Showcase. The Chase Lounge will be returning to the American Adventure Pavilion, where guests who own a Chase debit or credit card will find complimentary refreshments and interactive fun.  Finally, there will be quite a few new premium events including the new "French Family Meal Traditions" lunch on Fridays and Sundays; new "Rockin' Burger Block Party" on select dates; and new beverage events to include "Exploring Wines from 1996 to Now" that salutes the festival's 20th year.
Speaking of the Epcot Food and Wine Festival, the full line up for the Eat to the Beat Concert Series has been announced. Performers take the stage at the America Gardens Theater. Artists include:

David Cook – September 25-27
Wilson Phillips – September 28-29
Christopher Cross – September 30-October 1
Starship – October 2-4
Smash Mouth – October 5-7
The Pointer Sisters – October 8-9
38 Special – October 10-11
Rick Springfield – October 12-13
Sugar Ray – October 14-16
The S.O.S. Band – October 17-18
Air Supply – October 19-21
Fuel – October 22-23
Tiffany (NEW!) – October 24-25
Dennis DeYoung – October 26-28
Jo Dee Messina – October 29-30
Everclear (NEW!) – October 31-November 1
Boyz II Men – November 2-4
Sister Hazel – November 5-6
Big Bad Voodoo Daddy – November 7-9
Hanson – November 10-12
Maxi Priest (NEW!) – November 13-14
Chaka Khan (NEW!) – November 15-16

Beginning on November. 29, the dark days for My Disney Girl's Perfectly Princess Tea Party will change to Tuesdays and Thursdays.
At this year's Mickey's Not-So-Scary Halloween Party, a new stage show calleed The Hocus Pocus Villain Spelltacular will bring the fantastically evil Sanderson Sisters to the Castle stage where they will run amuck. With the help of the Disney villains, the three sisters, Winifred, Mary, and Sarah will conjure the ultimate Hocus Pocus Party Potion. The show will also feature appearances by Dr. Facilier, Oogie Boogie, Maleficent, as well as other favorite baddies. To round things out there will be dancers, projections, and special effects. The show will be replacing the Villains Mix and Mingle.
Flame Tree Barbeque at Disney's Animal Kingdom is now expected to see its refurbishment until late June.
Harambe Market will see the opening of another shop, Zuri's Sweets.  The shop will sell desserts and sweets beginning sometime in June.
Disney is making changes to the Disney Dining Plan due to guest feedback.  The changes are as follows:  Table Service Entitlement Changes:

Guests who do not want a dessert will now have the ability to substitute that dessert choice for either a side salad, a cup of soup, or a fruit plate. This is only available upon request and substitutions may be limited. Guests will not be able to select an appetizer option instead.
Guests will no longer be restricted on the number of meal entitlements that may be used in one dining experience. For example, if you are a family of four and you have the dining plan, but your friends meet you for  dinner and they are not on the dining plan, you now have the ability to use extra credits you may have to pay for their meals, if you choose.
Guests on either the Deluxe, the Premium, of the Platinum Dining Plans will now be able to mix adult and child credits. This means guests may choose to select four adult entree options, if they would like. (For example, if their kids would like to choose something off the adult menu instead of off the kids menu, they can.) Keep in mind that those on the regular Disney Dining Plan will not have this option; child entitlement must still be used for a child meal.

Quick Service Entitlement Changes.

Guests may substitute any dessert or non-alcoholic beverage choice with any eligible snack, provided it's within the same transaction.  For example, if you don't want your quick service pudding, you can substitute it with say a side of french fries.
Quick service locations will not enforce the mixture of adult and child entitlements. Now, guests with two adults and two children can choose four adult meals, if they would like.
Guests may substitute one Quick Service meal for up to three snack options within the same transaction at Quick Service dining locations or food courts.

Snack Entitlements Changes:  Under the new rules, a snack is now considered to be anything that is a single serving size; the price of the item will no longer matter. The following are now considered as snack options on the Disney Dining Plan:

All single-serve non-alcoholic beverages, not in a souvenir container
All soups served in Quick Service locations
All items that were considered snacks, but had an additional option at a separate price, such as toppings, sauces, etc. For example, a funnel cake with ice cream.
All ice cream novelties
All hand-scooped ice cream, including sundaes. (Cannot exceed two scoops, nor can it be a sundae served in a souvenir container.)
All items on Quick Service menus listed as a Sides.
Quick Service Restaurant breakfast items that can be considered part of an entree and also offered as a side including:

Cereal with milk
French toast sticks
Oatmeal or quinoa
Grits
Side of bacon
Side of sausage
Side of eggs
Side of potatoes
Biscuits and gravy
Hard-boiled eggs

Beginning June 1, Senses – A Disney Spa at Disney's Grand Floridian Resort and Disney's Saratoga Springs Resort will offer a new men's experience called the Soothing Gentlemen's Facial which is designed to refresh and revitalize. Throughout this experience, warm towels and a soothing scalp massage ease tension and relax the mind.  This new spa experience is offered for 25 minutes for $70 or 50 minutes for $135.
Rapid Fill Refillable Mugs have seen a pricing change.

The cost is now $16.49 for the entire length of stay, no matter the length.  Before, if you were staying 1, 2, 0r 3 days, the price was a little cheaper.  This hasn't been rolled out in full yet, only at some of the resorts, but it would indicate that it is headed to the rest of them.