This post may contains affiliate links for your convenience. If you make a purchase after clicking a link we may earn a small commission but it won't cost you a penny more! Read our full disclosure policy here.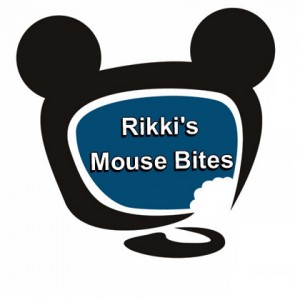 After the Tomorrowland preview ends at the Imagination Pavilion at Epcot (which is showing through May 24), a new preview will take up residence in the Magic Eye Theater, showcasing the upcoming Inside Out. The preview will offer an exclusive intro of the movie from filmmakers, an advanced look at a sequence from the film, and in-theater effects. This preview will begin on May 30 and will last about 12 minutes. There is currently no end date scheduled.
American Music Machine, a five member, contemporary a Capella group, will bring performances of current and classic American pop tunes to the America Gardens Theatre stage at the America Adventure Pavilion.  The group will be performing on the stage every Wednesday through Sunday.
Harambe Market will open this May at Disney's Animal Kingdom. The new open air dining and merchandise market will offer four different walk up windows which feature African-inspired street dishes. Kitamu Grill will offer skewered chicken and a kabob flatbread sandwich. Famous Sausages will feature a corn dog, inspired by a South African sausage, dipped in curry-infused corn batter. Chef Mwanga's serves a spice-rubbed karubi rib with green papaya-carrot slaw.  A fourth window, called Wanjohi Refreshments will offer beverages including six South African wines by the glass; Safari Amber Lager and Orlando Brewing I-4 IPA on draft; red sangria with Van der Hum tangerine liqueur from South Africa; The Starr of Harambe, a frozen drink with Starr African rum with mango puree in a souvenir mug; non-alcoholic tangerine lemonade, and fountain beverages including Sparberry from Zimbabwe and Bibo from South Africa.
Tamu Tamu in the Africa section will now be selling desserts.  Options include: 

Pineapple Whip Soft-serve,  Pineapple Whip Soft-serve with Dark Rum, Pineapple Whip Soft-serve with Coconut Rum, Chocolate Waffle with Espresso Mousse, Double Chocolate-Chip Ice Cream Sandwich, Mickey Ice Cream Chocolate Cookie Sundae, Hand-dipped Vanilla Ice Cream with two Chocolate-Chip Cookies, Chocolate-covered Espresso Beans.
A new test is taking place at Disney's Hollywood Studios in regards to dining.  To take part in the test, guests must first download the Express Order app on the Apple or Android device. Guests will also need to make sure that they have checked to allow for location services and Bluetooth to be accessed. This test is taking place at both Backlot Express and Fantasmic! At Backlot Express, guests will have the option to have either pick up the meal to go, pick up the meal at the counter, or have the meal delivered straight to their table.  At Fantasmic, guests will be able to have things delivered to them, in their seats. Options include things like snacks, beverages, and the Made with Magic merchandise items! Guests will get to relax as they wait for the items to be brought to them. The test will end May 12.