This post may contains affiliate links for your convenience. If you make a purchase after clicking a link we may earn a small commission but it won't cost you a penny more! Read our full disclosure policy here.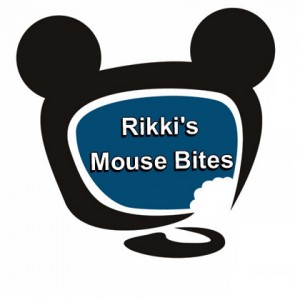 Star Wars Weekends are utilizing the Aurasma app to include Augmented Reality.  How it works is you hold your smart phone over whatever item is tagged indicating that is compatible with the app. Once done, the interactive digital content will spring to life by showing videos, animations, and more. The technology will be utilized for during the Weekends on things like guide maps and merchandise. Here is a video from Disney showcasing how the technology will work.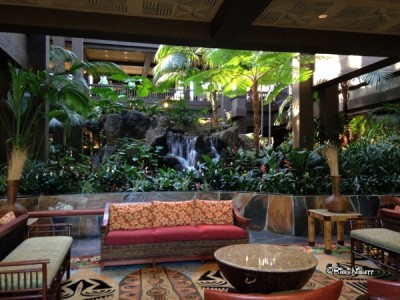 Work on Disney's Polynesian Resort is continuing.  Recently we learned that the Nanea Volcano Pool will officially go down for refurbishment starting this summer and lasting until early 2015.  During the refurb work, guests who will be impacted will receive one free admission to Blizzard Beach, per member of their party. In addition, transportation will also be provided to a dedicated check-in location, where Polynesian Resort guests will receive their tickets, as well as towels.  Work on the pool will include a new aquatic playground with slides for children, a new hot tub, and a larger deck with more seating for guests. In other Polynesian refurbishment news, the children's activity center will reopen on June 17 and will be known as Club Disney, featuring a storybook (Little Golden Book) feel.  Also debuting later this year will be the all new Pineapple Lenai kiosk which will sell Dole Whips.  Finally, we officially got word that Trader Sam's Grog Grotto will open in 2015.
During the 24 Hour "Rock Your Disney Side" event, Disney is planning to include quite a few special bits of fun!  They include

The Incredibles Super Movie Night (11:00 p.m. to 5:00 a.m.): The movie The Incredibles will be shown on the RocketTower Plaza Stage's big screen.
Disney Villains Pre-Parade called "It's Good To Be Bad" Calvalcade (10:45 p.m.): Featuring famous villains like Maleficent from Sleeping Beauty, Cruella De Vil from 101 Dalmatians, the Big Bad Wolf, Stromboli from Pinocchio, and Bowler Hat Guy from Meet the Robinsons.
Disney's Up All Night Dance Party
Frontierland Dance Party

At Epcot's International Food and Wine Festival for 2014, there will be an all new booth called Patagonia Marketplace, featuring items from the countries Chile and Argentina. Dishes will include fresh, sustainable roasted Verlasso salmon, quinoa salad and arugula chimichurri. The Brazil Marketplace will be back this year and will offer Moqueca de Pescado, a fresh tilapia dish featuring coconut lime sauce and steamed rice. Finally, the Florida Local Marketplace will be renamed as the Farm Fresh Marketplace and will serve local flavors, like the "Bacon and Eggs"dish, which will feature applewood-smoked, pepper-coated bacon, sweet corn, potatoes, Hollandaise, and pickled jalapeños.
Other Food and Wine Festival changes include the complimentary Back to Basics weekend series, which occurs at the Festival Center and will feature guest presenters who will share cooking tips and tricks. Also debuting in 2014 will be a dinner showcasing Walt Disney's culinary predilections and a Friday morning celebrity chef nosh-and-chat cookbook event called "Food for Thought." Finally a foodie "Boot Camp Series", will be introduced which will include challenges where you will get the chance to hone your "inner chef." One final new event will take place called, "Sunday Mornings with…" which features a plated brunch starring an acclaimed pastry chef or baker who will craft three desserts for sampling during your experience!
Disney has also introduced some of the acclaimed chefs who will be on hand, showcasing their skills at the culinary demos, as well as at the premium events. This year's crop of celebrities will include:

Warren Brown
Rock Harper
Jennifer Hill Booker
Erika Davis
Paula DaSilva
Gale Gand
Dana Herbert
Jamie Deen
Jerome Brown
Dean Max
"Cake Boss" Buddy Valastro
Allen Susser
Duskie Estes
John Stewart

If you are planning to go to Harambe Nights, the special hard-ticketed event taking place at Disney's Animal Kingdom, featuring food, drinks, a party atmosphere, and a special showing of an all new stage show in the brand new Harambe Theater, telling the story of The Lion King, we now know what you will be dining on.  Menu items include:
Fresh Cooked Breads, Salads and More
Watercress, melon, feta and berry balsamic onion salad
Kachumbari salad with tomato, paneer, carrot and cilantro
Roasted beetroot salad with sunflower seeds
Creamy mac 'n cheese
Spicy vegetable samosa with mango chutney
Traditional naan, onion kulcha and pappadum breads
Roasted pepper hummus, raita and garlic-ginger pickle
Surf and Turf
Mango, radish, lime and mustard seed salad
Watermelon, cucumber and fennel salad
Coriander chutney roasted potatoes
Line-caught corvina filet with goan curry sauce
On-stage-seared lamb chops with tamarind pomegranate sauce
Slow-cook Action Stations
Fork-tender peri barbecued pork
Vegetarian eggplant tikka masala curry served over creamy goat cheese pap
Butter chicken thighs
Vegetarian legume wat served over basmati rice
Sweets
Golden pineapple with toasted coconut
Apple slices with Amarula caramel sauce
Ripe melon with minted lime yogurt dip
Rice pudding, dried fruit compote and pistachio gremolata
Caramel salted Tanzania chocolate Kenya coffee bite
Chai cream with zebra stripes
Ice cream bars