Rikki's Mouse Bites – Walt Disney World News 4/28/14
|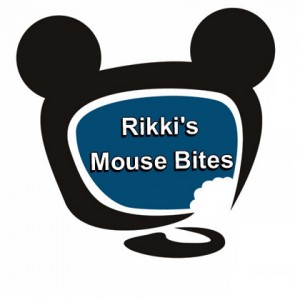 The celebrities have now been announced for this year's Star Wars Weekends!  Here is the full list of celebrities:  Weekend I: May 16-18 

Ahmed Best: Jar Jar Binks (Star Wars: Episode I – The Phantom Menace; Star Wars: Episode II – Attack of the Clones; Star Wars: Episode III – Revenge of the Sith; Star Wars: The Clone Wars)
Peter Mayhew: Chewbacca (Star Wars: Episode III – Revenge of the Sith; Star Wars: Episode IV – A New Hope; Star Wars: Episode V – The Empire Strikes Back; Star Wars: Episode VI – Return of the Jedi; Star Wars: The Clone Wars)
Vanessa Marshall: Hera Syndulla (Star Wars Rebels)

Weekend II: May 23-25

Warwick Davis: Wicket W. Warrick (Star Wars: Episode VI – Return of the Jedi); Wald (Star Wars: Episode I – The Phantom Menace)
Jeremy Bulloch: Boba Fett (Star Wars: Episode V – The Empire Strikes Back; Star Wars: Episode VI – Return of the Jedi); Capt. Jeremoch Colton (Star Wars: Episode III Revenge of the Sith)
Tiya Sircar: Sabine Wren (Star Wars Rebels)

Weekend III: May 30-June 1

Ray Park: Darth Maul (Star Wars: Episode I – The Phantom Menace)
John Ratzenberger: Major Bren Derlin (Star Wars: Episode V – The Empire Strikes Back)
Taylor Gray: Ezra Bridger (Star Wars Rebels)

Weekend IV: June 6-8

Mark Hamill: Luke Skywalker (Star Wars: Episode IV – A New Hope; Star Wars: Episode V – The Empire Strikes Back; Star Wars: Episode VI – Return of the Jedi); Darth Bane (Star Wars: The Clone Wars)
Ray Park: Darth Maul (Star Wars: Episode I – The Phantom Menace)
Billy Dee Williams: Lando Calrissian (Star Wars: Episode V – The Empire Strikes Back; Star Wars: Episode – VI Return of the Jedi)
Taylor Gray: Ezra Bridger (Star Wars Rebels)

Weekend V: June 13-15

Dee Bradley Baker: Captain Rex/the Clones, Bossk and several additional characters (Star Wars: The Clone Wars)
Cat Taber: Padmé Amidala and several additional characters (Star Wars: The Clone Wars)
Tom Kane: Yoda, the series' narrator and several additional characters (Star Wars: The Clone Wars)
Matt Lanter: Anakin Skywalker and several additional characters (Star Wars: The Clone Wars)
Steve Blum: Zeb Orrelios (Star Wars Rebels)
In addition, another new perk has been added for Star Wars Weekends.  Called the Feel the Force Premium VIP Package, it grants guests the right to reserved premium viewing spots for both the Legends of the Force: Star Wars Celebrity Motorcade with beverages and snacks, and the Symphony in the Stars fireworks with a Star Wars themed dessert party.  The cost for is $54 for adults and $32 for children ages 3-9.
Disney's Hollywood Studios will be celebrating it's 25th anniversary on May 1.  Special merchandise and a 25th anniversary chocolate Nutella cupcake will be available for purchase.  In addition, a few special events will be taking place, including:

At 10:00 a.m.: guests will be invited to join Disney's Hollywood Studios Vice President, Dan Cockerell, for a short re-dedication ceremony.
At 7:00 p.m.: the park will hold the "Stars of the Studios" motorcade down Hollywood Boulevard, featuring many favorite animated Disney stars.  Following the parade, The Sorcerer's Hat Stage will hold a dance party.
At 9:30 p.m.: a spectacular fireworks extravaganza will take place in front of the Sorcerer's Hat. The show will pay tribute to 25 years of the park's show business stories.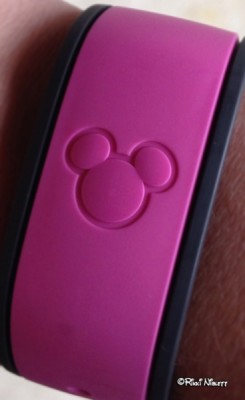 Starting today, Disney has made the changes to FastPass+ where park guests who have used their original three FastPass+ reservations, can head to any FastPass+ kiosk found throughout the park and add a fourth choice. This fourth FastPass reservation will then be a rolling entitlement. Once a guest uses this fourth FastPass+ reservation, they will then be allowed to go back to any FastPass+ kiosk to select yet another FastPass+ to use, and so on.  Also, guests will be able to Park Hop (go from one park to another) within a single day and be able to make FastPass+ reservations in both parks.
Incoming search terms:
disney feel the force premium package post e