This post may contains affiliate links for your convenience. If you make a purchase after clicking a link we may earn a small commission but it won't cost you a penny more! Read our full disclosure policy here.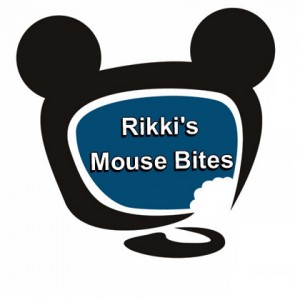 Soarin' Around the World officially opens at Epcot on June 17. This multisensory attraction will allow Guests to soar and explore some of the most spectacular scenic wonders of our world including the Great Wall of China, Monument Valley, the Great Pyramids of Egypt, Switzerland's Matterhorn mountain, the Eiffel Tower in Paris, and Australia's Sydney Harbour.

The new attraction, Frozen Ever After will open in the Norway Pavilion at Epcot in June 2016. As part of this adventure, Guests will walk under a stone archway and enter the kingdom of Arendelle to celebrate a "Summer Snow Day." Elsa, Anna, Kristoff, Olaf, trolls, and Marshmallow join them on their journey through the frozen willow forest, past Troll Valley and up to Elsa's ice palace. Guests can also meet the sisters in the Royal Sommerhus, the sister's summer home that they have opened for visitors.

The Trading Post store found in the Canada pavilion at Epcot recently started offering a selection of beer and ice wine. Guests can now choose from a variety of options from 11 a.m. until park close daily, including Molson Canadian, Labatt Bourbon Barrel, Blanche de Chambly, Inniskillin, Neige Premiere Apple.

Disney's Animal Kingdom nighttime festivities will begin on Memorial Day weekend. Here's what you can expect to experience.

The Jungle Book: Alive with Magic – For the summer, Discovery River becomes the stage for music and pageantry in a limited-engagement show inspired by Disney's hit live-action film The Jungle Book. Jungle Book: Alive with Magic is a live show filled with music and special effects that celebrates the new film and the classic songs.

The Tree of Life Awakens – the Tree of Life will undergo "awakenings" throughout the evening as animal figures are brought to life by magical fireflies that reveal colorful stories. High-tech projections of nature scenes take on a magical quality as they appear to dramatically emanate from within the Tree of Life.

Kilimanjaro Safaris After Dark – Each evening, Kilimanjaro Safaris will see the glow of sunset with special lighting allowing guests to explore this attraction well into the night.

Harambe Wildlife Parti – When the sun sets, the Village of Harambe will all Guests to experience a variety of entertainers and local street musicians, and enjoy the lively rhythms of African music.

Discovery Island Carnivale – This nightly experience will captivate guests with lively music, jubilant dance, vibrant costumes, stilt walkers and tasty culinary creations.

Tiffins Signature Restaurant – Open for both lunch and dinner, this new signature dining experience will celebrate the art of traveling and include waterfront views from both indoor and outdoor seating areas

Rivers of Light –  This illuminating musical experience – currently in development with a premiere date to be announced soon – will celebrate the magic of animals, humans and the natural world with a blend of performers, floating lanterns, and theatrical animal imagery. Catch a sneak preview:

We have more details on the two new attractions that will be opening in Toy Story Land at Disney's Hollywood Studios. On Slinky Dog Dash, a family roller coaster, Guests will find themselves on a coaster track Andy has built in his backyard using his Mega Coaster Play Kit. Toy Story characters will, of course, find their way into the attraction in fun and unique ways as Guests zip, dodge and dash around many turns and drops that Andy has created to really make Slinky and his coils stretch to his limits.  Here is a short video rendition of what Guests can expect to experience on Slinky Dog Dash:

The second attraction is called Alien Swirling Saucers and will find the aliens which are flying around in their toy flying saucers and trying to capture your rocket toy vehicle with "The Claw." As Guests rotate around toy planets, music, lighting, and sound effects will add the the fun as "The Claw" looms over you. There will also be "Space Jazz" music created specifically for the attraction.

The third track for Toy Story Midway Mania will be opening Memorial Day Weekend.

For a limited time starting May 6, a sneak peek of Disney's all-new movie adventure Alice Through the Looking Glass will be presented as part of One Man's Dream at Disney's Hollywood Studios.

Elena of Avalor, will appear this August at the Magic Kingdom following her television debut in a new animated series this summer on Disney Channel. Princess Elena is a bold, caring, funny, and clever 16-year-old in the fairytale kingdom of Avalor.

The Wishes Fireworks Dessert Party has been expanded. All Guests attending the event will enjoy desserts at the Tomorrowland Terrace Restaurant. Then, Guests with same-day reservations will move to the Plaza Garden area to watch the show, while Guests who booked in advance will view the fireworks from the restaurant.  Pricing is $59 for adults and $35 for children, tax inclusive. Same-day reservations are available at the Tomorrowland Terrace podium starting at 10:30 a.m. each day.

Mickey's Royal Friendship Faire Castle Stage Show will debut in June and will invite Mickey and his Merry makers to prepare to host a festival and are inviting friends from other lands to join the celebration. The show will feature characters from recent films, such as Tiana and Naveen from The Princess and the Frog, Rapunzel and Flynn from Tangled, and Anna and Elsa from Frozen. The finale will end with a grand dance including both the Merry Makers (which include Goofy, Donald Duck, Daisy Duck, and Minnie) and the new friends.

Three new food & beverage kiosks will be opening next month at Disney Springs. The kiosks will be known as Aristocrepes, The Daily Poutine, and B.B. Wolf's Sausage Co. Aristocrepes will serve savory crepes with beef with horseradish cream, red onion, baby spinach and sharp Cheddar; vegetarian crepes with pickled beets, goat cheese, candied pecans and baby greens; turkey with Brie, dried cranberries and Dijon spread; or smoked salmon with cream cheese, capers, onion and "everything bagel" topping. Sweet crepes include a s'mores crepe with marshmallow cream, chocolate sauce and graham cracker crumbs; banana with Nutella and salted caramel; Key lime cheesecake with white chocolate and chiffon crouton; or strawberries Romanoff with Chantilly cream and strawberries. The Daily Poutine brings the Canadian classic to Disney Springs with four varieties of toppings on hot, thick-cut French fries—Classic, with beef poutine gravy and Cheddar cheese curds; Latin with fried yucca, black beans, pulled pork and queso fresco; Italian with Bocconcino mozzarella and Bolognese sauce; and French with mushroom cream sauce and Gruyere cheese. B.B. Wolf's Sausage Co. features artisan sausages – Reuben, bacon-wrapped with black bean salsa and chili cheese; Portuguese sausage with pickled vegetable slaw and chili mustard; sweet hot sausage with peppers, onions and marinara; Bavarian sausage sandwich with a mini-meterwurst, braised red cabbage and spicy brown mustard on a pretzel roll; and Italian veggie sausage with peppers, onions and marinara. The Daily Poutine and B.B. Wolf's Sausage Co. will open with Disney Springs Town Center on May 15, while the nearby Aristocrepes is currently expected to open to Guests a few days later, on May 22.