This post may contains affiliate links for your convenience. If you make a purchase after clicking a link we may earn a small commission but it won't cost you a penny more! Read our full disclosure policy here.
Disney has officially announced the date for the new Disney Festival of Fantasy Parade headed to the Magic Kingdom.  It's opening date is on March 9!
A brand new 24 Hour event will be taking place this Memorial Day Weekend at the Magic Kingdom!  (As well as Disneyland and Disney California Adventure.) Known as "Rock Your Disney Side" guests are invited to come to the park dressed as either their favorite villain or hero! (Standard costuming rules for the park apply.) The park will be open starting at 6:00 a.m. on Friday, May 23, and lasting til 6:00 a.m. on Saturday, May 24. Activities will include character meet-and-greets throughout the parks, special entertainment, event merchandise and special food and beverage offerings. For more information, visit www.rockyourdisneyside.com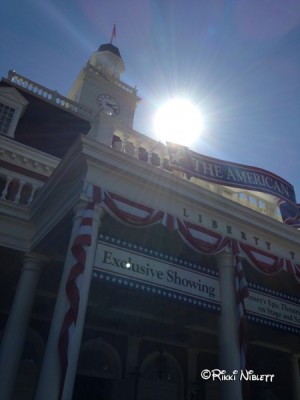 Brand new artifacts will be added to the "Re-Discovering America: Family Treasures from the Kinsey Collection" exhibit found at the American Adventure Pavilion. The exhibit currently features the Kinsey family's private collection of rare art, documents, books, and artifacts.  Approximately 40 pieces are on display at Epcot in the interactive exhibit where guests use touch screens to further explore.  The new pieces will include:

Distribution of Population in New York, 1801 – At the Philadelphia Convention of 1787, states with smaller populations voiced their concern about representation at the federal level. This resulted in the Three-Fifths Compromise stating that only three-fifths of the slave population would be counted in the census. The Distribution of Population in New York, 1801 was one of the first few census calculations done by the state of New York following the compromise.
Noon Wash by artist Jonathan Green — His work with acrylic and oil paints reflects the hope of African Americans throughout history.
Slave Songs of the United States – Published in 1867, this original collection of African American music was the first of its kind. Northern abolitionists William Francis Allen, Charles Pickard Ware and Lucy McKim Garrison collected 136 songs from the slaves of Southern plantations, phonetically recording them as they heard them, in an effort to preserve the unique and powerful art form.
Tintype Photographs – Popularized in the mid-1850s, tintypes were easier to produce than previous methods and made photographs accessible to more people. Though their names have been lost to history, the subjects of the tintype portraits included in the exhibit continue to share their stories of courage .
Carte de Visite – Following a similar printing process as tintypes, carte de visite photographs were easier and more economical to produce, with the image printed on a high quality paper. The carte de visite photographs being added to the Courage portion of the exhibit feature African American soldiers from both sides of the Civil War

New braille menus are now available throughout the Walt Disney World Resort for those guests who are visually impaired.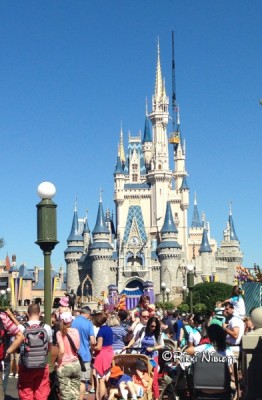 The Magic Kingdom will be seeing a new configuration for the main Hub area of Main Street USA.  This update will include new pathways (including a second outside ring around the hub, special fireworks and parade viewing areas, expanded restaurant seating and beautiful gardens.  Work is slated to be complete by sometime in 2015.  For more info, as well as a video, check out this blog post.