This post may contains affiliate links for your convenience. If you make a purchase after clicking a link we may earn a small commission but it won't cost you a penny more! Read our full disclosure policy here.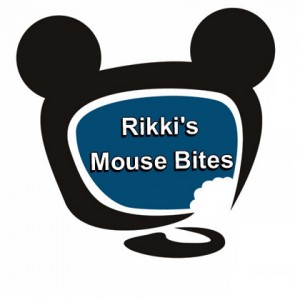 This spring, try the white chocolate raspberry Thumper specialty cupcake at the following locations at Disney's Hollywood Studios through April 14:

ABC Commissary
Backlot Express
Catalina Eddie's
Fairfax Fare
Rosie's All-American Café
Starring Rolls Café
Trolley Car Café

Guests who join would like to join Agent P to defeat Dr. Doofenshmirtz's evil plots during Agent P's World Showcase Adventure in Epcot will now have the option to use their own smartphone. Guests may still opt to receive a F.O.N.E. or Field Operative Notification Equipment to help maneuver through their mission as well.
Coral Reef Restaurant will offer dinner reservations until 9:30 p.m. through April 3.
The Egg-stravaganza Easter Egg Hunt is now extended through April 3.
Tickets will be available for purchase later this spring for Mickey's Not-So-Scary Halloween Party. Party dates are September 2, 8, 11, 13, 16, 18, 20, 23, 25, 29 and 30; Oct. 2, 4, 6, 7, 10, 11, 13, 14, 16, 18, 20, 21, 23, 25, 27, 28, 30 and 31. In addition, the costuming guidelines for special events have been revised and while costumed attire may be worn, Guests ages 14 and older are strongly discouraged from wearing layered costumes or costume props that surround the entire body as they may be subject to additional security screening. Additionally, costumes may not contain any weapons that resemble or could easily be mistaken for an actual weapon.
Mickey's Very Merry Christmas Party will be held on select nights in November and December and for 2016, is currently scheduled to take place on the following dates:

November 7, 8, 10, 11, 13, 15, 18, 27 and 29
December 1, 2, 4, 6, 8, 9, 11, 13, 15, 16, 18 and 22

Stitch is now greeting Guests in Town Square on Main Street U.S.A.

Guests will soon have the opportunity to enjoy Disney After Hours, a special, ticketed event at Magic Kingdom taking place on select nights throughout April and May. The event will enable participants to enjoy more magic in less time at Magic Kingdom, with a shorter than typical wait time for popular attractions and character greetings. Ice cream treats and bottled beverages are included during the three hour event. Disney After Hours will take place on the following dates:

April 14, 21 and 28
May 5, 8, 12 and 19

A separate event ticket is required for Disney After Hours. Pricing is $149 plus tax. To purchase tickets, Guests may call 407-827-7185.

In celebration of the release of Disney's The Jungle Book, artisans will carve a sand sculpture inspired by the film at the Oasis, just past the main entrance of Disney's Animal Kingdom. Work will take place throughout the day March 28-30. The sand sculpture will be on display for Guests to view through April 24.
At Disney's Animal Kingdom, beginning April 22, each night, there will be two evening parties that will occur. The Discovery Island Carnivale on Discovery Island invites Guests into a dance party experience that features Latin drumming and worldly rhythms. The Carnivale will celebrate the magic of nature and will include Spirited Islanders, who are dancers and stilt walkers; The Viva Gaia band; and Danza del Arpa, a Paraguayan harpist. Over in the Africa section, in Harambe, Guests can enjoy a lively street party courtesy of the Harambe Wildlife Parti. During the Parti, Guests will come in contact with a number of entertainment acts including the Karibu Sisters who will sing and dance through Harambe; Muziki, a music man who joins the Harambe drum circle; and The Harambe Meetkats, who are a soccer team by day, but turn into the Harambe Village Acrobats at night.
One of the new restaurants slated for the upcoming Town Center portion of Disney Springs is called D-Luxe Burger. This new dining establishment that will be opening in May is going to offer to Guests gourmet burgers and unique shakes. Menu items include:

Classic Cheeseburger – Beef patty topped with cheddar, lettuce, tomato and pickle
Barbeque Classic Burger – Beef patty topped with a fried onion ring, smoked Gouda, bacon, barbeque sauce and lettuce
El Diablo Burger – Chorizo-and-signature-blend patty, fried banana peppers, pepper jack cheese, lettuce, tomato and chipotle mayonnaise
Southern Classic Burger – Beef patty, topped with fried-green tomato, pimento cheese, lettuce and bacon
Cluck Burger – Ground chicken patty, garlic herb sauce, avocado, lettuce and tomato
Veggie Burger – house-made patty topped with Tzatziki, green bean salad, lettuce and tomato
D-Luxe Burger will also feature a wide selection of delicious gelato milk shakes. Options will rotate, but may include:
Vanilla
Chocolate
Raspberry
Strawberry
Salted Caramel
S'mores
Cake
Guests can also enjoy floats, hard sodas, draft beer, and ciders. There will also be adult shakes on the menu for those looking to imbibe, including a Smoked Bourbon and Beer option and a Godiva Raspberry selection. If you're looking for a different kind of dessert, consider the Red Velvet Burger Macaron, which looks like a hamburger!