Rikki's Mouse Bites – Walt Disney World 10/20/14
|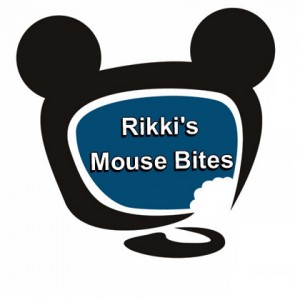 Walt Disney World News
Two new additions will take part in the Candlelight Processional. LeVar Burton will be there December 7-8 and Edward James Olmos will be there from December 9-11.  The full list of Candlelight Processional is:

Nov 28 to Nov 29 2014: Jodi Benson
Nov 30 to Dec 2: Neil Patrick Harris
Dec 3 to Dec 4: Jonathan Groff
Dec 5 to Dec 6 2014: Whoopi Goldberg
Dec 7 to Dec 8: LeVar Burton
Dec 9 to Dec 11: Edward James Olmos
Dec 12 to Dec 14: Joe Morton
Dec 15 to Dec 17: Chita Rivera
Dec 18 to Dec 20: Ana Gasteyer
Dec 21 to Dec 23: Marlee Matlin
Dec 24 to Dec 25: Isabella Rossellini
Dec 26 to Dec 27: Blair Underwood
Dec 28 to Dec 30 2014: Steven Curtis Chapman
The new flag-throwing entertainment act has debuted at the Italy Pavilion called Sbandieratori Di Sansepolcro. The show is set to drums and horns and is beautifully choreographed and includes some very difficult tricks. The group performs daily on the raised stage located in the courtyard of the Italy Pavilion with showtimes at 11:20 a.m., 12:10 p.m., 1:00 p.m., 2:00 p.m. 3:00 p.m., 4:20 p.m., and 5:00 p.m.
Guests will be able to meet Hiro Hamada and Baymax from the upcoming Disney movie, Big Hero 6 beginning mid-November in the Magic of Disney Animation. Through the meet and greet, you'll be able to tour the San Fransokyo Institute of Technology's lab and then you'll make your way to Hiro's garage workshop to meet both Hiro and Bamax.  In order to add this meet and greet, we must say good-bye to the Wreck-It Ralph meet and greet.  Their last day is October 24. Wreck-It Ralph and Vanellope will still be able to be found in the Mickey's Boo-To-You Parade at Mickey's Not-So-Scary Halloween Party and Mickey's Once Upon a Christmastime at Mickey's Very Merry Christmas Party.

Trattoria al Forno at Disney's BoardWalk Inn will officially open December 18. You can make reservations for the restaurant beginning on October 21.  Both breakfast and dinner will be offered. Breakfast will take place from 7:30 a.m. to 11:00 a.m. Dinner will be offered from 5:00 p.m. to 10:00 p.m.