This post may contains affiliate links for your convenience. If you make a purchase after clicking a link we may earn a small commission but it won't cost you a penny more! Read our full disclosure policy here.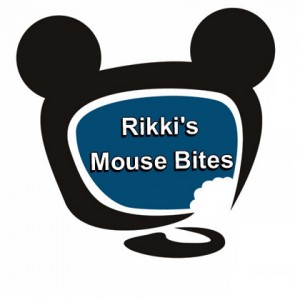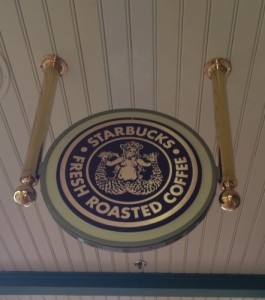 Starbucks is here!  (Ok…well, it officially opens on Tuesday.)  But Starbucks has been doing some testing in it's location on Main Street USA and we have some details for those of you who want to hit up this new spot.  You can't tell originally that it's a Starbucks, however, the location serves mostly Starbucks food and merchandise (though in the afternoon, we hear they do bring out a few additional Disney pastries).  Most items are actually included in the dining plan, as a snack credit.  Though they do also have an option to use a Quick Service meal entitlement.  Unfortunately, the famous cinnamon rolls didn't make the cut, but they can be found at Gaston's Tavern still.  These are Disney employees.  The location does accept Starbucks cards, however, you cannot redeem your rewards at this location.  Finally, there is no longer any indoor seating, as they needed to make the area bigger for the busy mornings.
Space Mountain will be seeing some quick closures during the month of September.  It will be closed September 3 – 5, September 10 – 12, and September 23 – 26.
Also closing for a refurbishment will be Spaceship Earth for one week, from August 18 – 25.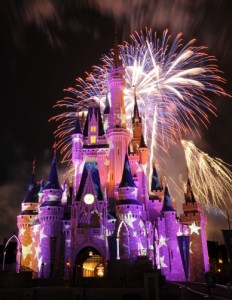 Independence Day is quickly approaching and Disney is letting us in on their plans for the holiday.  As part of Limited Time Magic, from July 1 – 7, the Magic Kingdom will be celebrating in style.  In the afternoon, as pre-parade will take place featuring some of Disney's best loved characters, (like Goofy, Donald, and Pluto), the Citizens of Main Street, the Main Street Philharmonic, as well as Walt Disney's horse-drawn calliope.  Each night, the Magic Kingdom will light up the sky with a special showing of Disney's Celebrate America! A Fourth of July Concert in the Sky.  This show will last 15 minutes and include 360 degree fireworks. The fireworks extravaganza will take place at 9 pm. on July 3 and 4, and 10 pm. on July 1, 2, 5, 6 and 7. At Epcot, on The Fourth of July only, the park will be introducing "The Voices of Liberty Fourth of July Concert." This show will not only feature the infamous Voices of Liberty, but will also include the Spirit of America Fife and Drum Corps, as well as Disney characters.  Showtimes are Showtimes are 12:30 pm, 1:45 pm, and 3 pm. In addition, the Voices of Liberty will also have two shows in the American Adventure Rotunda at 4:15 pm and 5 pm. Disney characters will also be found dressed in their Patriotic best.  Over, at Hollywood Studios for the day, catch the all new "Rockin' 4th of July Celebration." The party kicks off with a dance party with a DJ spinning tunes at the Sorcerer's Hat starting at 6 pm. Then enjoy performances from Mulch, Sweat, and Shears.  Make sure not to miss the rock 'n roll fireworks spectacular at 10:15 pm that night.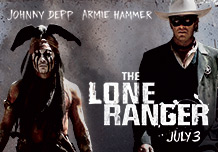 Another Summer Limited Time Magic event will take place at Disney's Hollywood Studios.  Catch a sneak peek at the upcoming movie The Lone Ranger.  From now, until August 3, over at the ABC Sound Studio (formerly Sounds Dangerous), guests will get to see an extended trailer for the movie, along with some special footage.