This post may contains affiliate links for your convenience. If you make a purchase after clicking a link we may earn a small commission but it won't cost you a penny more! Read our full disclosure policy here.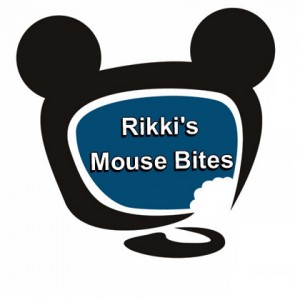 Are you someone who enjoys gaming?  Then make sure to check out the Wii U Tour which is taking place in Downtown Disney's Marketplace near the Once Upon a Toy store.  Guests will enter pods where they will have the opportunity to test the gaming system, as well as some games.  The tour will last until June 23.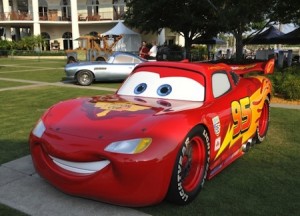 Another event taking place at Downtown Disney will be the Car Masters Weekend.  The event is scheduled for Father's Day Weekend (June 15 – 16) from 9:30 am – 6 pm.  The event starts off by featuring a classic car show with a twist. In addition, Chip Foose and Jay Ward who both played integral parts in the making of Cars, will host a special celebrity chat. (Jay was a filmmaker on the project and automotive designer Chip contributed to the design of Ramone.) New for this year will be a sock hop that will take place at Splitsville Luxury Lanes.  The event will take place June 15 from 6 pm – 9 pm and will feature live entertainment, a bowling competition, a buffet of some of Splitsville's goodies, a limited bar, and raffle prizes. Tickets will be required for the event and will cost $69 per person.  They are currently on sale now.  Additional events include a Cars and Cars 2 movie marathon at the AMC Downtown Disney 24; the ability to meet Cars characters; Cirque du Soleil's La Nouba; testing of the new Disney Infinity video game; activities surrounding the upcoming Monsters University, Planes, and Lone Ranger movies; test driving remote control Cars 2 RideMakerz models; and vehicles on display from the Exotic Driving Experience at Walt Disney World Speedway.  There will be a DJ spinning classic 50s and 60s songs; live performances by the Car Masters Singers; and the Chevrolet Showcase where guests can pose for photographs inside the newest Chevrolet models and discover the latest in design and automotive technology.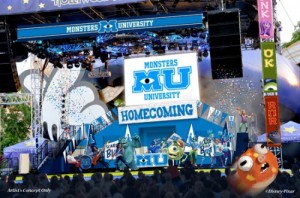 Are you ready for a Monster good time?  A new Limited Time Magic event has been announced where guests will have the ability to take place in a Monsters University Homecoming.  The event kicks off with the Monster of Scaremonies (DJ) playing all the hits.  In addition, make sure to check out the band Scare Supply.  Mike and Sulley will of course be on hand, as well as the MU cheerleaders!  The event will be scheduled daily during the Monstrous Summer.