This post may contains affiliate links for your convenience. If you make a purchase after clicking a link we may earn a small commission but it won't cost you a penny more! Read our full disclosure policy here.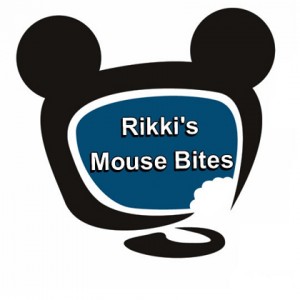 Starting today and through April 27, over at Disney's Hollywood Studios, they will be doing a test of FASTPASS for Fantasmic!  Cast Members will be found at the Hollywood Studios Tip Board (found at the fountain at the intersection of Hollywood Blvd and Sunset Blvd) starting at 12:00 pm.  This FASTPASS will not be tied to the FASTPASS system, so you will still be able to obtain and hold other tickets for different attractions.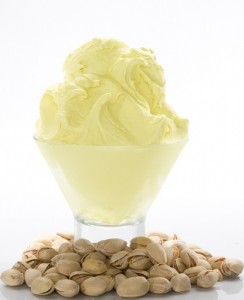 The France Pavilion at Epcot is seeing a bit of refurbishment work, with a new artisan ice cream/sorbet parlor.  The shop will be called L'Artisan des Glaces and is going to have 16 flavors made in house with fresh ingredients.  For the adults in the group, make sure to try yours with a shot of liquor on top, all served in a martini glass.  The shop is expected to open mid-June.
The Adventurers Outpost in Disney's Animal Kingdom will officially open May 12.  This will be a new indoor meet and greet location found in the former location of the Beastly Bazaar.  Guests  will have the opportunity to meet both Mickey and Minnie in an area  filled with memorabilia from the duo's travels around the world.  These characters will be moving to this location from Camp Minnie-Mickey.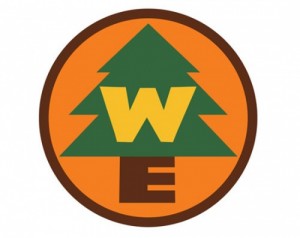 Speaking of Disney's Animal Kingdom, the upcoming interactive game, Wilderness Explorers is set to open soon and we have more details about what guests will expect when it does.  The game, which is based off of Russell's quest for badges from the movie Up, will have guests be armed with field guides completing challenges aimed at deepening their understanding of animals and the world that we live in.  There will be the opportunity to earn up to 30 different sticker badges on the self guided tour.  While the experience is geared towards ages 7-10, anyone can get in on the fun.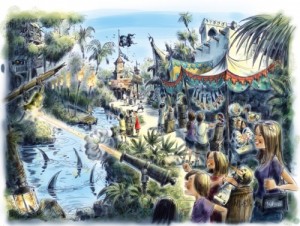 Speaking of interactive games, we've been talking about the new Pirates Adventure:  Treasures of the Seven Seas being worked on at the Magic Kingdom.  The game, which will be found in Adventureland has guests completing five different raids, each with a seperate map and a talisman to guide your quest of adventure.  During the raids, guests will have the opportunity to fight off the likes of Captain Barbossa, Headhunters, the Royal Navy, Curses, and the sea goddess Calypso.  In addition, they will interact with Captain Jack Sparrow's famous compass and come in contact with things like a parrot, an oyster, a bobcat spirit, a cannon, and a treasure chest.  Completing each raid takes about 20 minutes, with the whole event taking approximately 100 minutes. Those who finish all five mission, get to become pirates under Captain Jack.   The game will open in time for summer.
This week's Limited Time Magic event will have guests celebrating Earth Week with the Party for the Planet.  During the event, guests will get to take place in a dance party with DJ Dino-mite alongside rare characters that include Thumper and Miss Bunny (Bambi), Koda and Kenai (Brother Bear), Lilo and Stitch (Lilo and Stitch), Flik and Princess Atta (A Bugs Life).  The characters will also take part in Mickey's Jammin Jungle Parade.  In addition, special merchandise will be able to be found at Creature Comforts.  They will be offering celebratory clothing, commemorative pins, limited edition Vinylmation, plus much more.  Finally, a few special desserts have been created for the week.  The first one is the Worm and Dirt Tart.  These will be able to be found Tony's Town Square and Liberty Tree Tavern in the MK, Kringla Bakeri Og Café and Sunshine Seasons at Epcot, plus at Capt. Cook's at Disney's Polynesian Resort.  For those who love special cupcakes, make sure to pick up the Worms and Dirt cupcake which can be picked up at ABC Commissary, Pizza Planet, Backlot Express, Studio Catering Co. and Starring Rolls Cafe at Disney's Hollywood Studios, and Kusafari Coffee Shop and Bakery and the espresso and coffee cart at Disney's Animal Kingdom.  In addition, another special cupcake will be found at Kona Cafe in the Polynesian.
Another component of the MyMagic+ system has rolled out.  This system, called Mobile Lobby Experience equips Cast Members with iPads, having them check guests in from locations other than the front desk.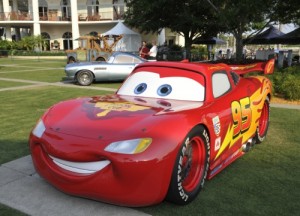 The third annual Car Masters Weekend is scheduled to take place from June 14 – 16.  The event's major activity is a car show filled with classic, exotic, and muscle cars.  Guests will also have the opportunity to meet characters from Cars 2, Finn McMissile, Mater, and Lightening McQueen.  Also in attendance will be Cars filmmaker Jay Ward and automotive designer Chip Foose, who contributed to the design of the character of Ramone.  In addition, a movie marathon featuring Cars and Cars 2 will be showing at the AMC Downtown Disney 24, the ability to test drive Ridemakerz Cars models, plus live entertainment,special food and drink, caricatures, and more.