This post may contains affiliate links for your convenience. If you make a purchase after clicking a link we may earn a small commission but it won't cost you a penny more! Read our full disclosure policy here.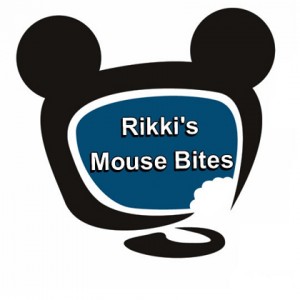 Wow!  It's an incredibly slow news week!  Guess everyone was off for the Holiday!  Don't fear, we've still got a few things that will whet that Disney appetite.
The Boardwalk Bakery is currently in a refurbishment until April 27 (or so.) During the remodel, a new entrance and refillable mug station area will be built, plus additional menu items will be added when the location reopens.  Right now, a temporary location is set up between Boardwalk to Go and Boardwalk Joe's Margarita Bar.  In this temporary location, they will offer up a limited number of pastries, snacks, sandwiches, and drinks.  Guests with refillable mugs can do so at either the temporary tent or at Seashore Sweets.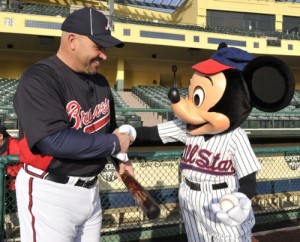 The Atlanta Braves will be returning once again to the ESPN Wide World of Sports Complex for their Spring Training games.  The season will last from February 22 through March 28.  If guests would like to find out more, they can visit http://espnwwos.disney.go.com/events/pro/braves-spring-training  Their home Spring Training schedule is:

February 22 – Detroit Tigers- 1:05 PM
February 23 – New York Yankees- 1:05 PM
February 25 – Florida Marlins- 1:05 PM
February 26 – Washington Nationals- 1:05 PM
March 1 – Washington Nationals- 6:05 PM
March 3 – Detroit Tigers- 1:05 PM
March 7 – Detroit Tigers- 6:05 PM
March 8 – Toronto Blue Jays- 1:05 PM
March 10 – Miami Marlins- 1:05 PM
March 12 – St. Louis Cardinals- 1:05 PM
March 15 – New York Mets- 1:05 PM
March 16 – New York Yankees- 5:05 PM
March 18 – Philadelphia Phillies- 1:05 PM
March 20 – Pittsburgh Pirates- 1:05 PM
March 21 – Washington Nationals- 6:05 PM
March 23 – Houston Astros- 1:05 PM
March 25 – New York Mets- 1:05 PM
March 28 – Houston Astros- 1:05 PM