This post may contains affiliate links for your convenience. If you make a purchase after clicking a link we may earn a small commission but it won't cost you a penny more! Read our full disclosure policy here.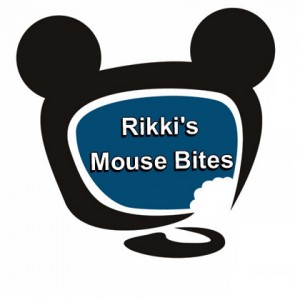 Four food trucks will be able to be found in Downtown Disney West Side by House of Blues and Cirque du Soleil starting in early Nov.  The trucks will be there Wed. – Sun.  Items will run from from $8.99 – $16.99 and will include:

Fantasy Fare: Will serve dishes from Disney's Magic Kingdoms found all around the world.  This truck is designed with a nod to the past. Guests will be able to dine on hand-dipped corn dogs from Disneyland, Croque Monsieur with housemade chips from the Magic Kingdom, and glass noodle salad with chicken and pickled veggies from Hong Kong Disneyland.
World Showcase of Flavors:  features the best items that the Epcot International Food & Wine Festival offer.  The truck will be green with vintage travel stickers all around and will offer lobster rolls, pierogies and kielbasa and grass-fed beef sliders.
Superstar Catering: This stainless steel truck with teal, tan, and orange accents will be themed after Disney's Hollywood Studios.  It will be like a very sleek, retro, 1930s Art Deco diner. Menu items include variations on hearty meatballs like a spinach and feta beef meatball sandwich, turkey sausage and golden raisin meatballs on polenta, and a lamb meatball flatbread with tzatziki, plus meatball sliders for kids.

Namaste Café:  Themed after Disney's Animal Kingdom, this truck is inspired by the colors and textures of the Asia section of the park.  Menu items include butter chicken, slow-cooked beef short ribs and tandoori spiced shrimp, all dishes are served with basmati rice, naan and pickled veggies.

©Disney

The Villas at the Grand Floridian are now open.  The lobby features two impressive gold chandeliers, as well as a fountain celebrating the penguins from Mary Poppins.  The color palate here is gold and white.  This Disney Vacation Club property features rooms that can sleep anywhere from 5 – 9 guests, starting with the brand new Deluxe Studios, all the way up to the Grand Villas which can sleep up to 12.  One bedroom or larger villas will have ornate bathrooms featuring mosaic marble tile, along with a mirror that includes a built-in television. Bathrooms also include a walk-in master bath/shower, as well as a Victorian-style tub with air-bubble jets.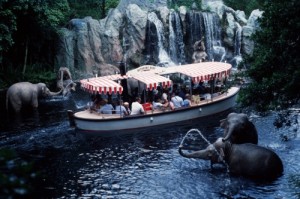 The Jungle Cruise will become the Jingle Cruise this Holiday season.  Starting on November 12, (as of right now), guests will be able to set sail on this whimsical cruise with an overlay that will see Jungle Cruise skippers who have grown homesick for the holidays, so they've added a little bit of holiday cheer to the ride's queue and boathouse, putting up decorations that have been mailed to them from home and some homemade ones too. New jokes will also be added, the boats have been renamed for the occasion, and for those who listen in the queue, a holiday-themed radio broadcast will playing in the background.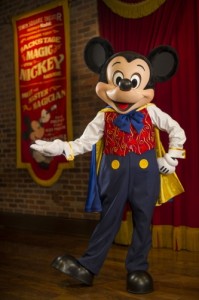 Mickey Mouse can now talk…at least at the Town Square Theater in the Magic Kingdom.  Magician Mickey will now be able to interact with guests by carrying on conversations, blink, say cheese for the camera, and even perform magic tricks with guests.
Valet Parking is now available at Downtown Disney's West Side.  Guests who wish to take advantage of this new service may do so by entering Entrance 4 at Downtown Disney.  The service will cost $15 per vehicle, with gratuities accepted and will run daily from 4 p.m. – 2 a.m. When you are ready for your car, you either can check in at the valet booth or you can send a text message to a special number designated for pick up.  Guests with Tables in Wonderland can receive complimentary valet parking with a valid dining receipt.  This is scheduled to run through the Holidays, ending right now on January 1.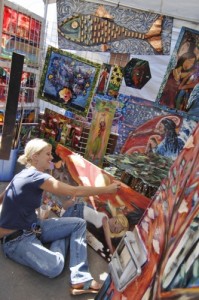 The Festival of the Masters is coming.  It is scheduled to take place from Nov. 8 – 10.  This open air festival will feature amazing artists of many different crafts, including paintings, photography, sculpting pieces, chalk art, blown glass, jewelry, and more.  Additional activities are planned for this extraordinary event, including meet and greets with artists, arts and crafts for families, live performances, and new for this year, Mixers and Masters, artistic concoctions of specialty drinks that will be sold at participating restaurants.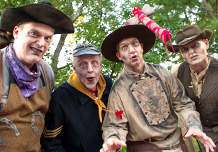 This week's Limited Time Magic will have guests saying Boo! because this week's event is Halloween themed.  Guests are invited to come to the The Happy Haunted Horseshoe, or as it's known the rest of the year,  The Diamond Horseshoe.  Guests will be invited by hostess Miss Betty Blue, as she presents The Cadaver Dans, the piano-playing Dearly Departed Stan, and magician Abner Cadaver.  The performances will take place daily from 11 am – 3 pm.  Halloween Snacks will also be available for guests to purchase.