This post may contains affiliate links for your convenience. If you make a purchase after clicking a link we may earn a small commission but it won't cost you a penny more! Read our full disclosure policy here.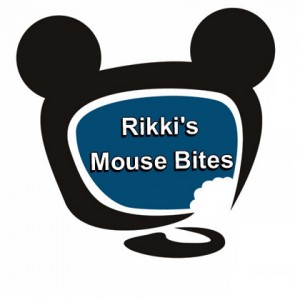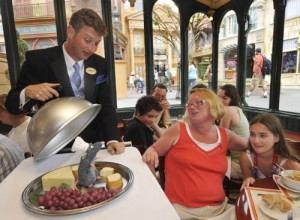 Chef Remy, a very small audio-animatronic who met with guests at Les Chefs de France, will be ending his run on October 24.  The character would squeak, dance, and pose for photos (alongside a maître d' friend, who helped make the entertainment fun).  Chef Remy continues his restaurant appearances Monday through Saturday through his last day with showtimes of 12:30 p.m., 1:40 p.m., 2:50 p.m., and 5:20 p.m.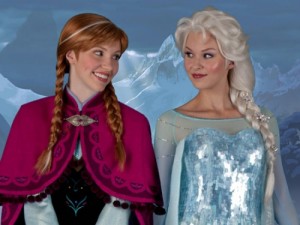 The upcoming movie Frozen is set to open on November 27, but guests will soon have the chance to meet with some of the characters from the movie starting in early November.  Anna and Elsa will be able to be found in the Norway Pavilion at Epcot.  These two lovely ladies are scheduled to meet guests until January 4.  In addition, at the Stave Church in the front of the Norway Pavilion, a brand new exhibit will debut which will explore the culture of Norway, as well as how it helped to inspire the filmmakers of the movie.  Last, to celebrate the movie, a Frozen portion will be added to the Celebrate the Magic Castle Projection Show at the Magic Kingdom.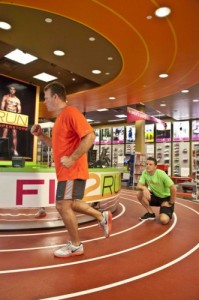 Fit2Run, a brand new running store, will be making it's way to Downtown Disney West Side this November.  This store, (which is a chain in the Florida area), will help guests find their perfect fit footwear. Here, they will provide guests with a complimentary video-taped gait analysis, as well as an iStep barometric scanning, which will help them find their ideal shoe. Guests will also be able to test the footwear on Fit2Run's indoor track. Plus, they will offer up first releases on many shoes and the store will have unique merchandise  only be available at this location.
We've been waiting so long (two whole years) but we finally have a glimpse into what is coming for The World of Avatar, which is scheduled to open early 2017 right now.  Guests will be able to enter the land of Pandora and gaze with wonderment of this fantastic arena.  Guests will encounter floating mountains, as well as explore a nighttime jungle of bioluminescent plants that are alive with light and sound, via a boat ride adventure.  Also, guests will also find out what it feels like to soar into the sky riding a Banshee on a system that is supposedly similar to Soarin' in a way.
Also, a few additional announcements were made with the Avatar information.  The park is expected to become a park that will be able to be enjoyed at night, because a brand new nighttime spectacular will be created.  This showcase will come to life on Discovery River and it will combine live music, floating lanterns, water screens, and swirling animal imagery. In addition, some new entertainment offerings will also be introduced, including live performances that will take place on Discovery Island. Also, for those who love Kilimanjaro Safaris, it seems that a brand new nighttime version of this incredible attraction will soon be available for guests to experience.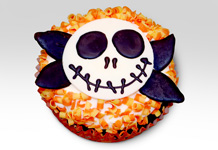 This week's Limited Time Magic will have guests delighting in a new Jack Skellington cupcake, which they will be able to picked up at Sleepy Hollow Refreshments in Liberty Square.