This post may contains affiliate links for your convenience. If you make a purchase after clicking a link we may earn a small commission but it won't cost you a penny more! Read our full disclosure policy here.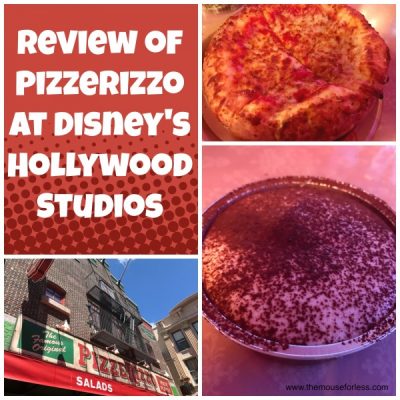 Nothing says pizza like a rat, right?
PizzeRizzo opened a little less than a year ago, replacing Pizza Planet, at Disney's Hollywood Studios. The entire restaurant, which is named after Rizzo the Rat of Muppet fame, saw a complete refurbishment, bringing great, unique Muppet touches to the counter service dining location. Rizzo and his family welcome you into this dining establishment. Here Guests can grab a pizza pie, meatball sub, or antipasto salad.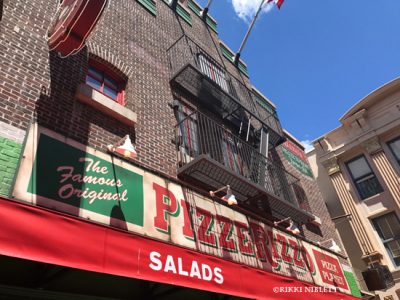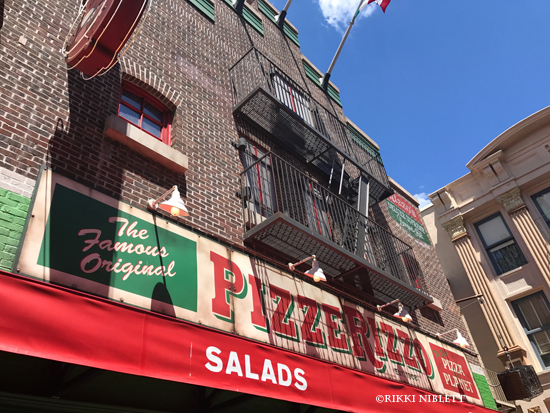 Guests enter the traditionally New York style eatery and will head to the counter to place their order with a Cast Member. Choices are limited here. If you're not in the mood for an Italian dish, this isn't the place to go.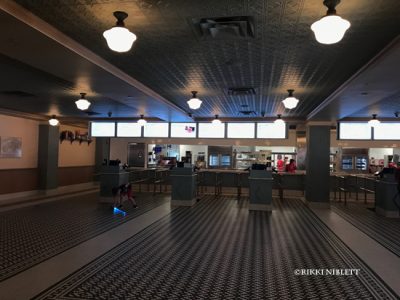 Once your order is placed, you will then head to find seating. The refurbishment has created even more seating for this large restaurant. There's plentiful seating outside, downstairs, as well as upstairs. (Which is my favorite place to eat. You see, part of the theme is that upstairs there is a banquet room, which is all ready to go for a party…and that includes the dancing lights and classic party dance tunes. You'll be ready to celebrate good times, come on!)  The decor of PizzeRizzo makes you feel like you are dining in a traditional Italian restaurant….there's lots of brick and red and white accents.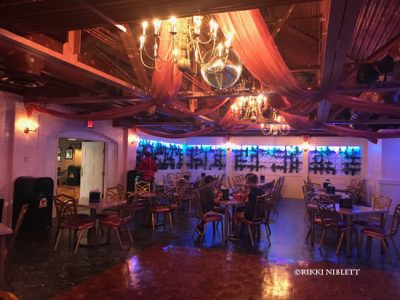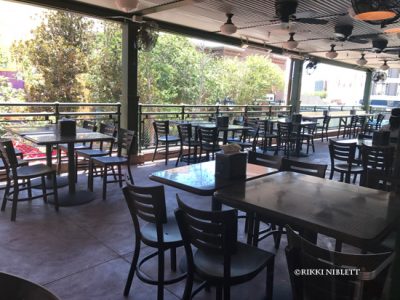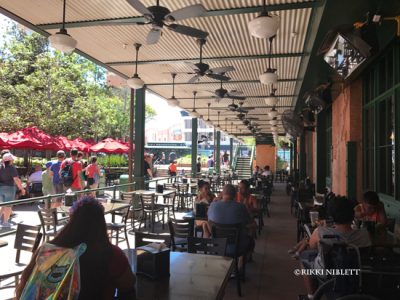 PizzeRizzo features hidden fun touches that can be found beginning outside (with the marquee claiming it's the best pizza on the planet) and then make their way into the interior. Make sure to look on every wall, there are great Muppet and Rizzo the rat themed decor throughout.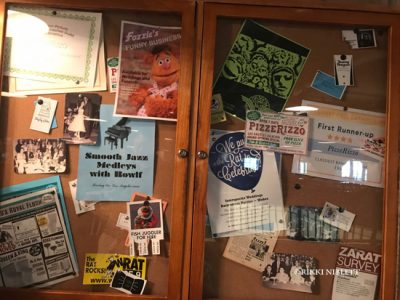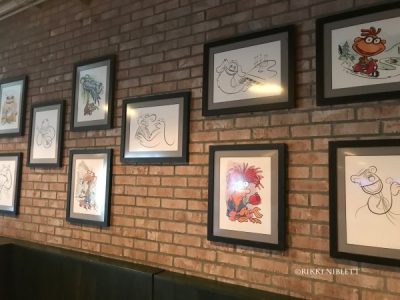 Now, let's get to the food. PizzeRizzo features traditional Disney style pizza. It did not change from the Pizza Planet days. Now what does that mean? It means pizza that's heavy on dough, minimal on sauce, cheese, and toppings. Many find this type of pizza off-putting, but I actually don't mind it. My cheese pizza was no exception. It was delightfully doughy and a solid and filling choice. The sauce was tangy and the cheese was flavorful. It isn't the best pizza I've had….heck, it isn't the best pizza I've had on Disney property, (for the best pizza, head to Via Napoli or Blaze Pizza), but it was yummy.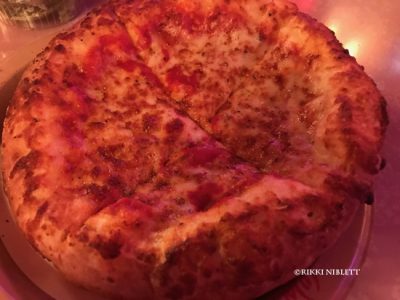 Brian got the meat pizza, and as you can see, it was loaded down.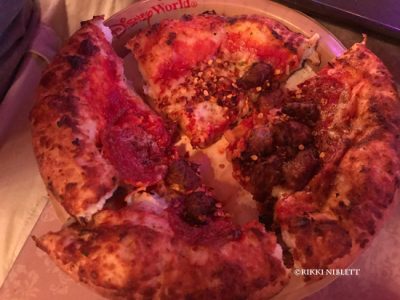 Of course, if you aren't in the mood for pizza, you can choose the meatball sandwich.
I also got the Cesar salad. It's served in a small dish, but it packs a decent amount of lettuce in the cup. Again, it's not fancy. It's lettuce, croutons, and Cesar dressing, but it was a light option, especially on a hot day. Plus, since I was eating relatively unhealthy, it was nice to get something green!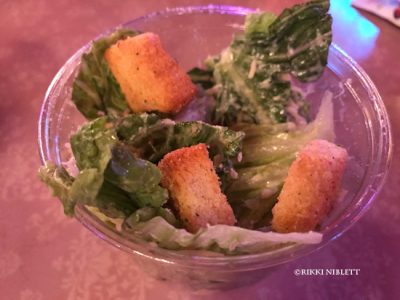 For dessert, I wanted to try the tiramisu. It's served in a tin and looks relatively unremarkable. However, I do have to say, that this had a great, sweet, (alcohol-soaked cake) flavor to it. You know, the way tiramisu should taste. It was served cold and I enjoyed it very much.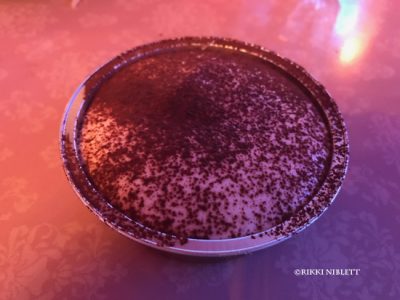 Overall, PizzeRizzo isn't necessarily the best choice at Walt Disney World, but given how many few good counter service locations that can be found in Disney's Hollywood Studios currently, it's better than everything else. Disney could improve things overall by serving flatbreads or changing out the way they make their pizzas. But, if you're looking to dine at the park and you don't want to leave, or choose a (better) table service location, RizzeRizzo is a good choice.
Do you enjoy PizzeRizzo? Am I crazy for thinking it's not half bad? What are your thoughts? Share them in the comments. 
Did you like this article? Make sure to share it with your friends! Check below for easy ways to share!