This post may contains affiliate links for your convenience. If you make a purchase after clicking a link we may earn a small commission but it won't cost you a penny more! Read our full disclosure policy here.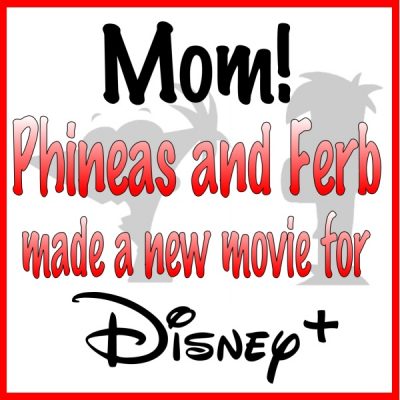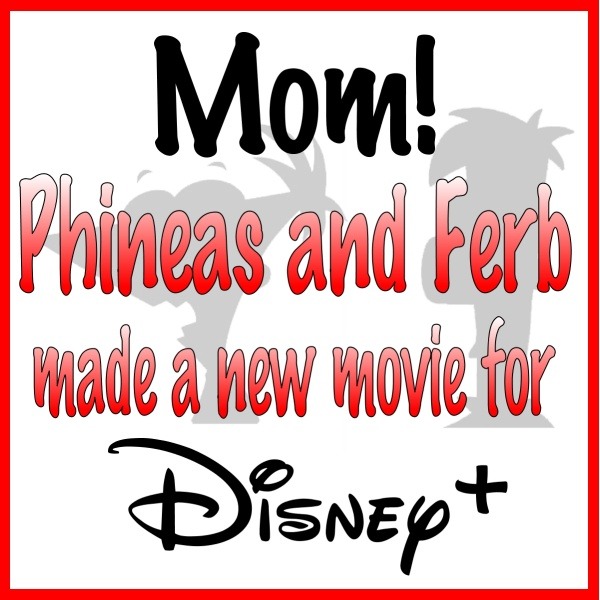 Five years after the Disney Channel series "Phineas and Ferb" ended, Disney+ debuted a brand-new movie from its creators and starring most of the original voice cast. "Phineas and Ferb: Candace Against the Universe" is a love letter to the show's ardent fans, featuring the smart and zany humor we all expect.
In the new Disney+ movie, Phineas and Ferb are still on summer break. This seems fitting for a movie at the end of August 2020, when many kids have been on extended hiatus from school for much longer than the series' theme-song 104 days of summer vacation.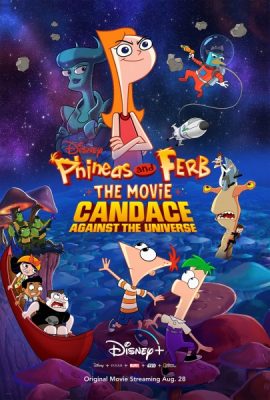 Plot
Candace desperately tries to ignore her usual need to bust her brothers and have a wonderful day. That ends quickly once aliens whisk her away and take her on an interstellar journey. Her brothers and their friends team up with Dr. Doofenschmirtz and an unseen Perry the Platypus to rescue her.
Without giving away too many plot points, Candace questions whether she even wants to be rescued from aliens that think she's something special, including their charismatic leader (voiced by Ali Wong).
Along the way, we'll hear original songs, watch the creators break the fourth wall, and laugh at some bonkers alien names and characteristics.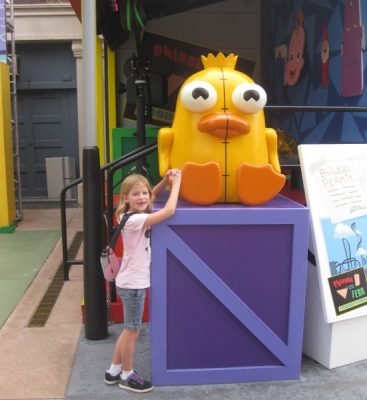 You used to see Ducky Momo at Hollywood Studios. Can you spot him in the new movie?
The movie includes our favorite inside jokes from the series, while adding new references to adulting, parodying Star Trek, and a movie-long canoe cameo. I'm also awarding "Best Use of an -Inator" to the Doofenschmirtz gadget Candace uses to save the day.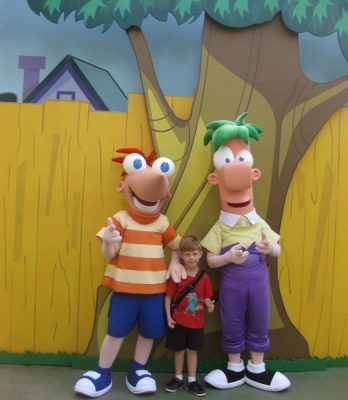 Phineas and Ferb with their biggest fan at Hollywood Studios
Review
We've watched "Phineas and Ferb" since the beginning. It's one of the few shows that the whole family can enjoy together. In fact, adults make up 47 percent of fans! My older son started watching "Phineas and Ferb" in fifth grade and is now finishing his master's degree. He watched this new movie the first night it was released. We all gave it great reviews.
The movie is fast-paced, sassy, and a fun way to spend an hour and a half. It showcases values like teamwork, family, courage, and resourcefulness. It's a worthy addition to the series and the standalone episodes/movies (two of which tie into Star Wars and Marvel).
Bonus: Stick around for the mid-credit scene at the end!
Have you seen "Phineas and Ferb: Candace Against the Universe"? What were your thoughts? Comment below or on Facebook or Twitter!
Did you like this article? Make sure to share it with your friends! Check below for easy ways to share!  
Want to visit a Disney Destination? Contact The Magic for Less Travel for more information and a free, no-obligation quote.