This post may contains affiliate links for your convenience. If you make a purchase after clicking a link we may earn a small commission but it won't cost you a penny more! Read our full disclosure policy here.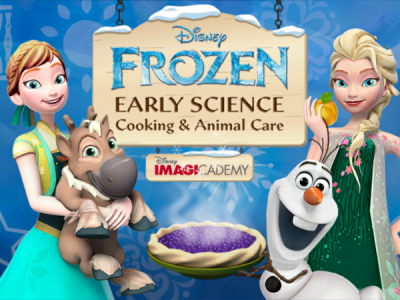 Disney recently released a new suite of learning experiences for little ones called Disney Imagicademy, which helps to teach kids about different subjects in a fun and interactive way.
A new app, which is part of the Imagicademy family was recently released called "Frozen: Early Science.  This app series is designed to expose kids to science by way of the Frozen characters they know and love. The app's goal is to encourage learning by creating, making and experimenting.
The apps will all feature games that are designed to reward observation, experimentation, and deduction, which are all skills that are important in building a strong scientific wonderment in kids.
Overall, there will be four different Frozen-themed Disney Imagicademy apps. They are designed to teach:
Phases of Matter and Life Science – There are two games here. The first is Cooking Creations which is where kids can learn how to cook unique virtual dishes that allow for experimentation and creativity. Cooking play will expose children to principles of state changes. The second is Reindeer Care, where children learn how to care for baby reindeer, attempting to meet their basic needs and treating them for ailments.
Botany – In Growing Garden, children will learn about basic needs of plants, growing a variety of virtual trees, flowers, fruits, and vegetables.
Engineering Design – In Ice Structures, kids will build ice bridges, teaching them about logic and reasoning, as well as creativity.
Ecosystems and Zoology – With Forest Wilderness, children learn how to observe and interact with wildlife in their natural habitats, as well as how season impact animals.
I was recently able to test the Phases of Matter and Life Science version and it was certainly a lot of fun.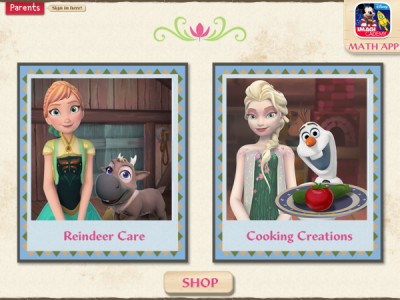 First, I tried the Cooking Creations game. Here, you'll be tasked with helping Oaken to create dishes for his restaurant. He will give you the option to go based off the easy recipe or you can create your own concoction. Then, with your helper Olaf, you will choose the ingredients, prepare them by chopping or sautéing them, and then finalizing the dish off by baking or freezing it. Finally, you will serve the dish to Elsa, who will likely deem it a success.  There are also chances to obtain more ingredients as you please Elsa's tastebuds.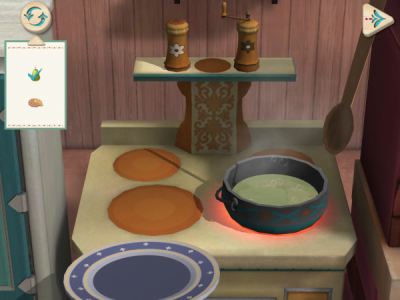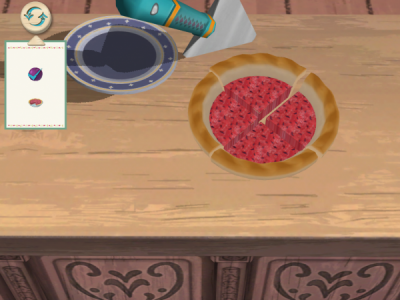 In Reindeer Care, kids will help Kristoff and Anna tend to the baby reindeer (who are oh so cute!) by making sure they are fed, have plenty of water, take naps, and tend to their physical wellbeing.  These reindeer have a lot of problems that can occur like flies, thirst, and items that get stuck in their hooves, to name a few. It is your job to care for these guys.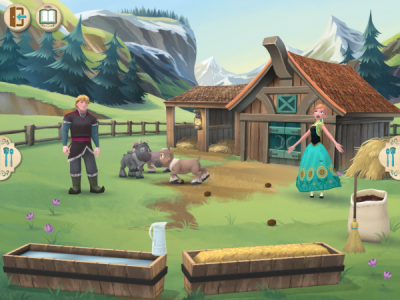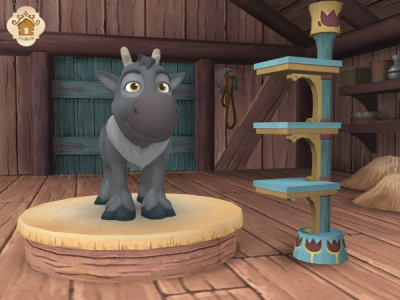 Overall, I much preferred the Cooking Creations game. I felt that there was more "challenge" to it and appreciated the use of creativity. However, both games aim to teach kids in ways that they wouldn't suspect they are learning. I think it's a great learning tool for kids and it teaches them about a subject that most kids aren't excited about learning about to begin with.
The Frozen: Early Science app is available for $6.99 and can be downloaded in the App Store for iPad and iPhone. The additional Frozen: Early Science apps will be available for purchase in the App Store by early summer.
Disclaimer:  I was given this app free of charge for the purpose of this review.  I received no other compensation from the app provider, nor was I required to give a positive review. The opinions expressed are my own.

Sponsored Ad:  Would you like to help support The Mouse For Less website in continuing their mission of being THE Disney vacation planning resource?  You can do so by purchasing Frozen: Early Science from our Affiliate Link through iTunes. Thanks so much for your support!
Incoming search terms:
DISNEY FROZEN SCIENCE IPAD GAME