This post may contains affiliate links for your convenience. If you make a purchase after clicking a link we may earn a small commission but it won't cost you a penny more! Read our full disclosure policy here.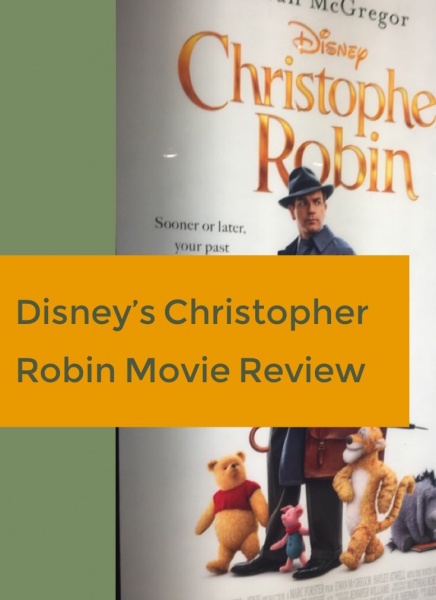 The latest Disney live action movie is in theatres now, and as always, it is a fantastic movie! Christopher Robin is based on the old Winnie the Pooh movies, shows & books. It looks at the life of Christopher Robin as an adult & helps him find his way in life. It is a cute little movie, that I think everyone needs to see.
Directed by Marc Forster, Ewan McGregor stars as Christopher Robin is this family fun film. Set in 1916 in London & Sussex, the movie starts off with Christopher heading off to boarding school & he has to say goodbye to Pooh, Tigger & friends. While this movie isn't sad-disclaimer-I advise bringing your tissues for the first half hour & at other points during the movie. It tugs at the heartstrings a little bit & makes you want to never get rid of your stuffed animals ever again!
Christopher Robin then heads off to the 'real world' of boarding school & forgets about his friends in the Hundred-Acre Wood. Christopher then grows on to become a busy businessman in London, with a family. Pooh & friends grow sad when they realize their best friend truly is gone, never to return. Or so they thought! When Winnie the Pooh needs Christopher's help, he manages to find Christopher Robin outside his London home. Turns out-Christopher Robin needed Winnie the Pooh, more than Pooh needed Christopher.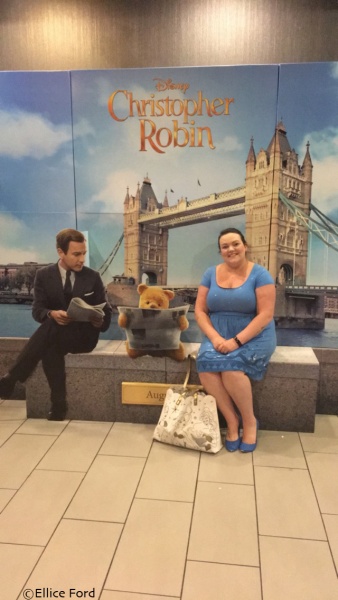 After losing sight of what's important in life, Winnie the Pooh reminds Christopher Robin of what life is all about & Christopher's inner child awakens. They go on a journey of love & friendship that brings them back to each other & their loved ones.
All the characters of the Hundred-Acre Wood are in this movie-Winnie the Pooh (of course), Tigger, Piglet, Rabbit, Kanga, Roo, Owl & Eeyore. They all hold the traits we all remember so dearly-Pooh bear with his constant need for honey, Tigger & his bouncing, sad little Eeyore & of course anxious little Piglet who you just want to hug!
The voices of Winnie the Pooh & Tigger are done by Jim Cummings-the same voice who played them years ago! This was super neat to hear on a modern take. Brad Garrett voiced Eeyore who did a fantastic job at mastering his dopey, sad demeanour. Piglet was voiced by Nick Mohammed, while it was also a great voice for the part, it was British, which threw me off a little bit from the traditional Piglet we all know & love. Overall, the entire cast did a fantastic job of playing the part!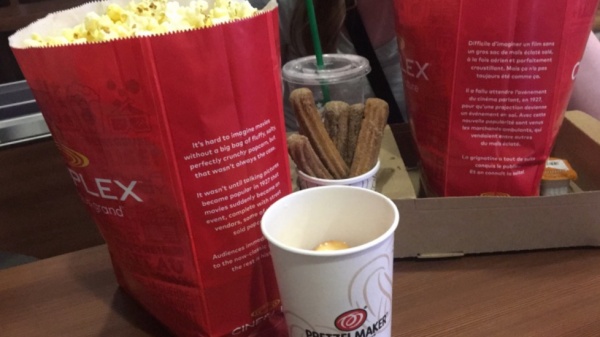 The production crew also did a wonderful job of engineering this fantastic feature film. The CGI & effects make the characters look like actual stuffed animals walking around! The 1916 era is portrayed even more through their ability to create adequate skylines. They really did a wonderful job!
In comparison to the Winnie the Pooh books this movie was based on, and the shows & movies we grew up with, this movie does a great job at staying true to history. In my opinion, this is one of the best live action movies Disney has created thus far.
For those of us that did grow up with Winnie the Pooh, it pulled at the heartstrings a little more and touched some of the things we all struggle with adults. All work & no play can be rough. What's important in life, is the ones we love & spending quality time with ourselves & others. Because sometimes, doing nothing often leads to the very best of doing something!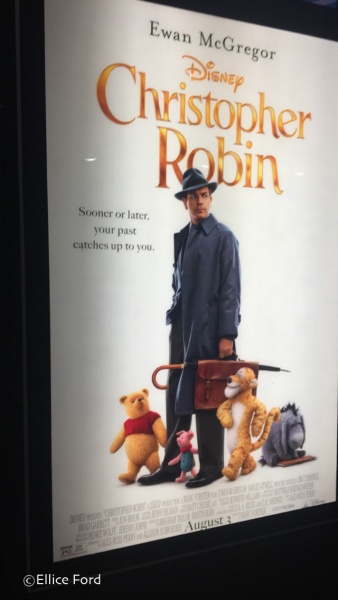 Have you seen Christoper Robin?  What did you think of the film? Let us know in the comments, or on Facebook or Twitter.
Did you like this article? Make sure to share it with your friends! Check below for easy ways to share!
Want to visit Walt Disney World? Contact The Magic for Less Travel for more information and a free, no-obligation quote.

Incoming search terms:
https://www themouseforless com/blog_world/review-of-the-disney-film-christopher-robin/#:~:text=Directed by Marc Forster, Ewan to Pooh, Tigger & friends
christopher robin set
https://www themouseforless com/blog_world/review-of-the-disney-film-christopher-robin/#:~:text=Set in 1916 in London other points during the movie