This post may contains affiliate links for your convenience. If you make a purchase after clicking a link we may earn a small commission but it won't cost you a penny more! Read our full disclosure policy here.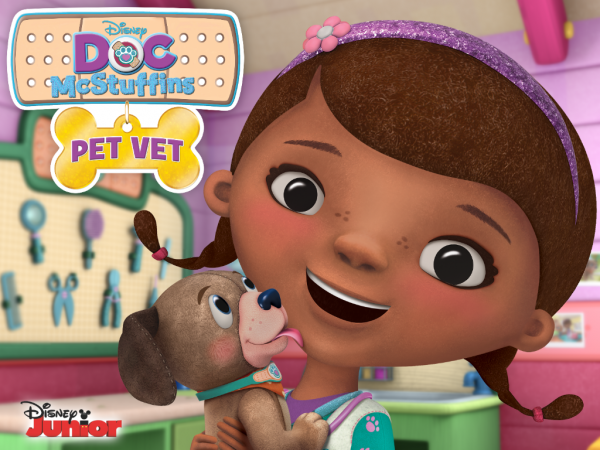 Doc McStuffins is one of the latest Disney Junior hit shows and she is here in a brand new app that I think your little ones are going to enjoy. The app is an extension of the show and features Doc, Hallie, Stuffy, and Lambie as they run their Pet Vet Clinic.
Now, I was at a bit of a disadvantage with this game.  I don't have a little one in my household, however, I have a bit of a working knowledge of this TV show. Those of you who have Disney Junior on religiously in your household, I think this game is going to be a big hit.
I'm not sure if my disadvantage is what caused me to be confused at first, but I had a bit of a difficult time figuring out what my tasks were supposed to be.  I got the general gist of it based off of the minimal instructions that were initially given, however, after I started exploring the app (and in particular the part of the app which require adult access) I was able to understand a little better what my objectives were.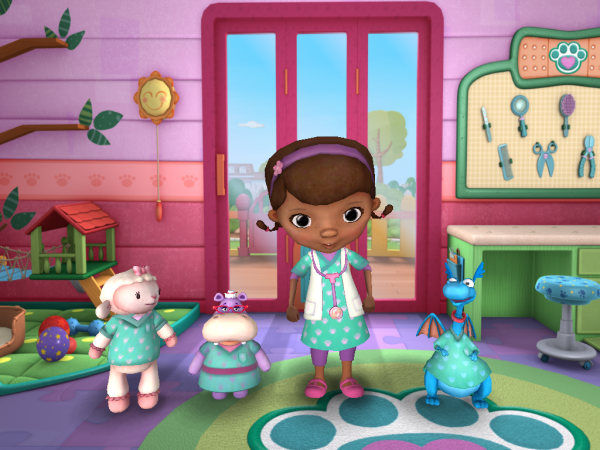 So, what were my objectives in the game? My job was to heal, groom, and train all the toy pets. As I would accomplish these goals, I would earn badges, which in turn would help me to level up and earn Doc's special Pet Vet stethoscope.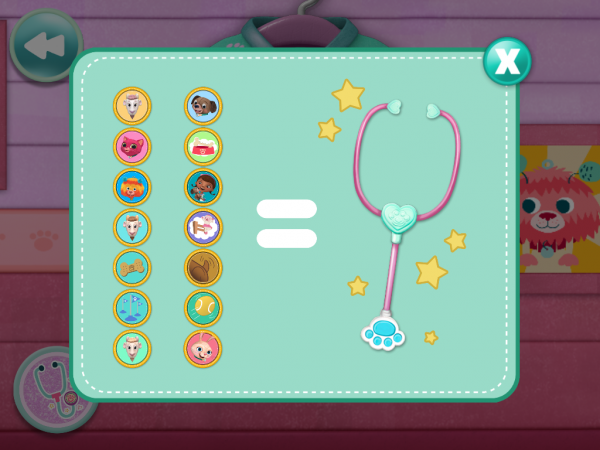 The pets you are supposed to be caring for are listed on Doc's clipboard. You can find the clipboard at the bottom left.
Tapping on the particular toy you would like to take care of will take that toy to the clinic. Here you will be able to give the pet a check up and fix the pet's problem and then you will be able to take the pet out to play. Some of the problems that may have to be solved include removing thorns, changing batteries, taking temperatures, giving x-rays, tooth brushing or grooming.
For example, I had to take the bunny's temperature and pet the bunny to let it know it was ok.
After you take care of the sick toy, you then have to make sure that it's ok by playing with it.
For example, it can run an obstcacle course.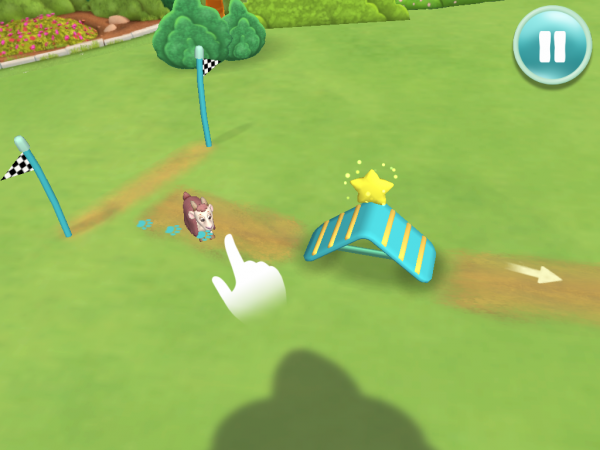 Or perform tricks.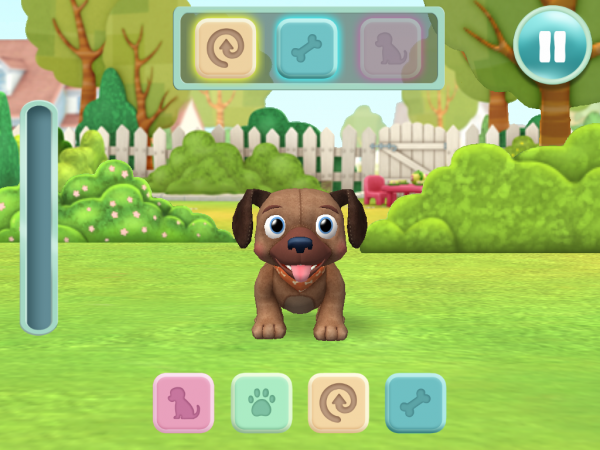 You can also choose to play with pets that are not sick. These pets will do things like take naps and while dreaming can enjoy a feast, chase their tails, play catch, and count Lambie jumps!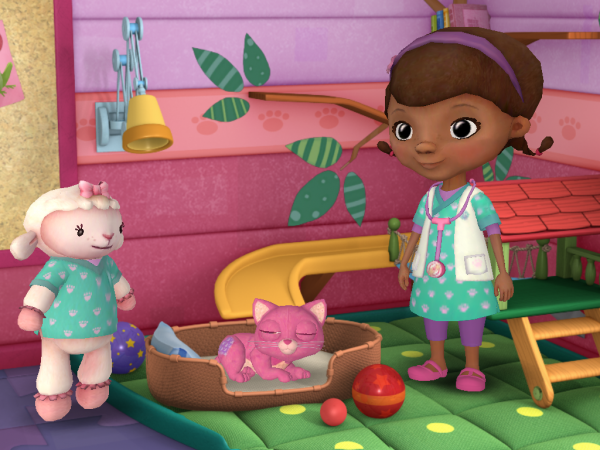 You can keep track of how many badges you earn by clicking on your scrubs found on the right side of the home screen.  You can even personalize your scrubs with your name, and decorate your nametag with dozens of stickers!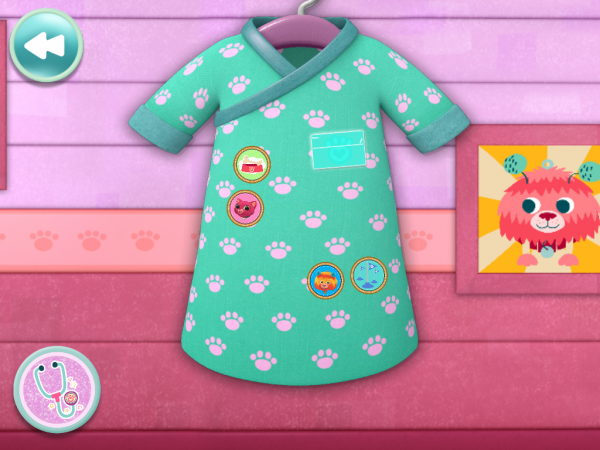 Once I got the gist of the game, I really enjoyed it.  I wished they would have done just a touch better of explaining the goal and objectives in the spoken directions, but was glad to see that there was at least a place where I could go to find them out.
I think this is a fun game for little ones to learn and take care of the toys. I certainly recommend that if you have a child age 5 and younger they will have a lot of fun with it.
The Doc McStuffins Pet Vet app is available for $4.99 and can be downloaded in the App Store for iPad and iPhone.
Disclaimer:  I was given this app free of charge for the purpose of this review.  I received no other compensation from the app provider, nor was I required to give a positive review. The opinions expressed are my own.

Sponsored Ad:  Would you like to help support The Mouse For Less website in continuing their mission of being THE Disney vacation planning resource?  You can do so by purchasing Doc McStuffins Pet Vet from our Affiliate Link through iTunes. Thanks so much for your support!
Incoming search terms:
disney junior play
doc mcstuffins earn app store
doc mcstuffins full game of pet vet app store
doc mcstuffins pet vet clinic animal app store
disney junior puzzle
doc mcstuffins the pets game