This post may contains affiliate links for your convenience. If you make a purchase after clicking a link we may earn a small commission but it won't cost you a penny more! Read our full disclosure policy here.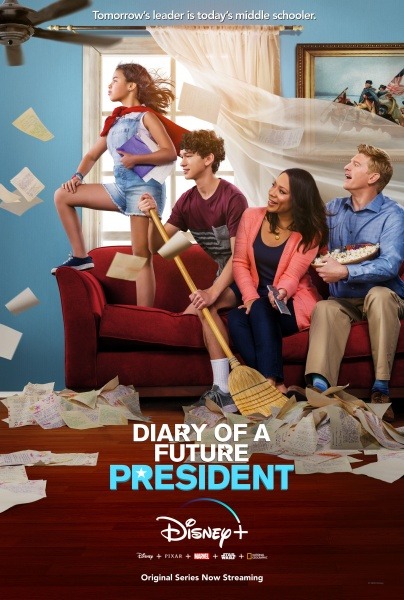 The original series Diary of a Future President on Disney+ is a lighthearted look at the ups and downs of middle school life through the eyes of Elena Cañero-Reed and her family.
Maybe you've already worked your way through The Imagineering Story or The Mandalorian just isn't your thing. If you've already streamed your share of classic Disney movies, Diary of a Future President might be just the new viewing you need.
The show premiered in the U.S. on January 17 with a new episode releasing each week. Currently, all 10 episodes are available.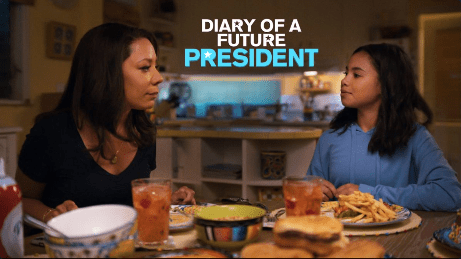 Diary of a Future President – the Plot
In the first episode, the adult Elena is in the Oval Office the day after her inauguration. We hear a little about her successful life leading up to becoming president. A staff member then delivers a special package to her from her mom. Inside is her diary from when she was a sixth grader. From there we flash back to 12-year-old Elena getting ready for school.
The show focuses on Elena, her best friend Sasha, her brother Bobby, her mother Gabi, and her mother's new boyfriend Sam. One little spoiler – I laugh every time they say "Sam-bled eggs" – such a dad joke!
I won't divulge all the details, but you can expect the typical middle school drama from episode to episode. There are friend issues, popularity issues, relationship issues, and right vs. wrong issues. Elena documents it all in her diary.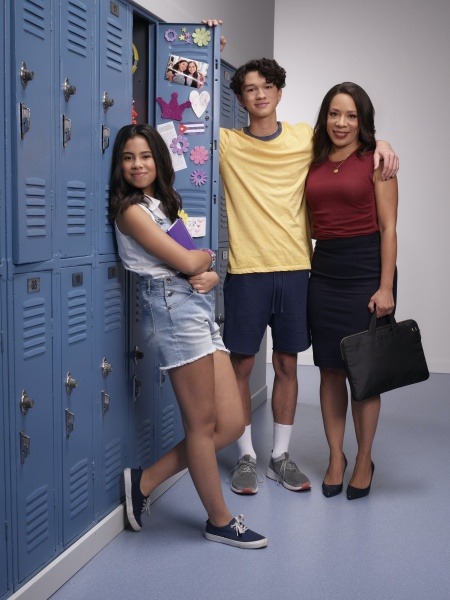 Potential parental concerns
That said, Diary of a Future President does have a PG rating and touches upon some deeper issues that you might not want to get into with kids younger than 12 or 13. Some of those issues include puberty and sexuality issues for the younger characters and moving on from the death of a spouse for an adult character.
Having worked in a middle school, I feel like the issues dealt with in the series are relevant to issues students really face. I like that each episode has the characters learning important lessons and growing as people. After all, this is the story of how Elena became president.
Overall, I found the show very enjoyable and hope it returns for a second season.
Created by Ilana Peña, Diary of a Future President stars Tess Romero as Elena. Other stars include Selenis Leyva as Gabi, Charlie Bushnell as Bobby, and Michael Weaver as Sam.
Have you watched Diary of a Future President? What did you think of the show? Let us know yours in the comments, or on Facebook or Twitter!
Did you like this article? Make sure to share it with your friends! Check below for easy ways to share!
Want to visit a Disney Destination? Contact The Magic for Less Travel for more information and a free, no-obligation quote.