This post may contains affiliate links for your convenience. If you make a purchase after clicking a link we may earn a small commission but it won't cost you a penny more! Read our full disclosure policy here.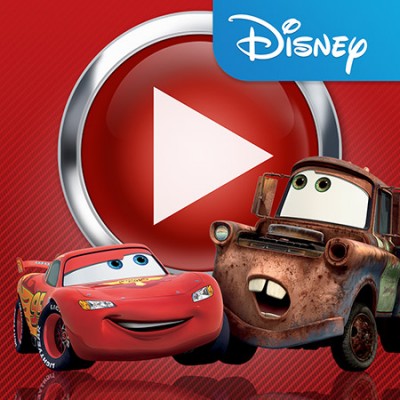 Cars was one of my favorite Pixar films and it looks like I wasn't the only one out there who loved this movie! So, when I found out about this app, Cars: Tooned-Up Tales, I was anxious to try it and see what all the fun was about.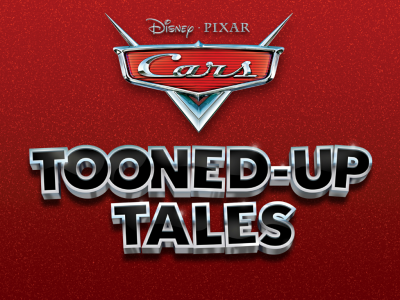 The app allows kids to play interactive games and watch the cute shorts, as well as being able to do so much more, all revolving around their favorite tow truck, Mater.
First things first….you need to create your passport!  This passport will be used to collect your virtual stickers in…more on that later. You'll add your child's name and their photo (it takes the photo in the app.)  Once you have that part set up, you can begin to embark on the Mater excitement.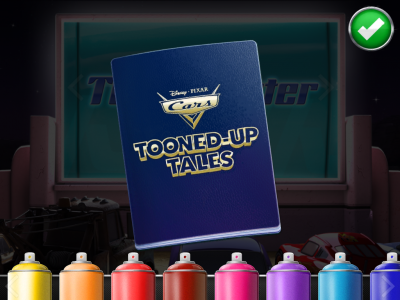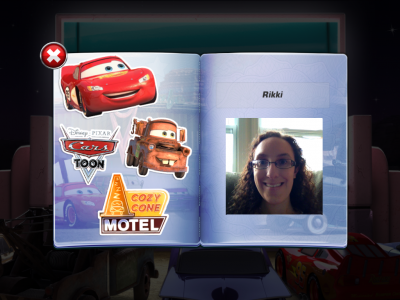 There are quite a few components of this app that make it a unique and fun experience. First, you have the opportunity to watch the shorts "Tokyo Mater" as well as "Mater the Greater."  However, that's not all!  The app actually gives you the opportunity to interact with these shorts in ways that are totally unique. I decided that I, of course, wanted to play while watching the short, so that was exactly what I did!
I chose to play with the "Tokyo Mater" one.  At first, I didn't know what to expect as I was just watching the short, but then, I saw a sticker pop up!  I clicked on it and it added it to my collection.  Stickers would continue to pop up as the short's story moved along.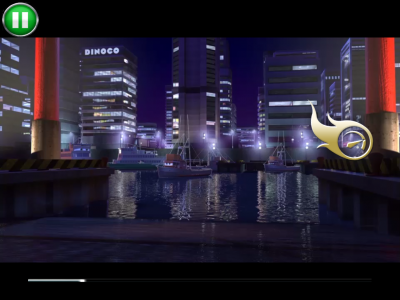 Next, I was surprised when the camera icon popped up and it took my photo. What was so cool was how they utilized this image into the story.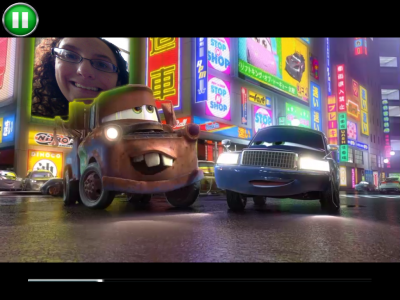 Then, all of the sudden, I was asked to "spray paint" the vehicles from the short. You can be as creative as you want! My creations even appeared in the story for a while.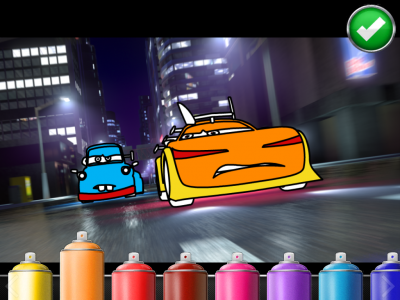 Then it was game time.  There were two games that I got to play. The first was one where you had to do donuts and collect wheels.  That one was a little easier than the second game which took place in this slalom where you had to avoid running into cones and construction, all while collecting wheels. Seriously, even for me, I had a little trouble with it, so I know it will be challenging for your kids.  (Or maybe not of they are more gamers than I am.)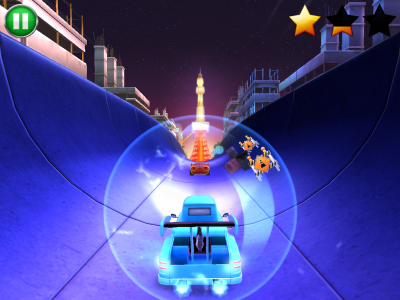 Once the story was completed, my virtual stickers were added to my passport and I could choose to watch the other story and complete the games revolving around that one.
If you didn't want to watch the short over and over, you could choose to play the games on your own for practice too.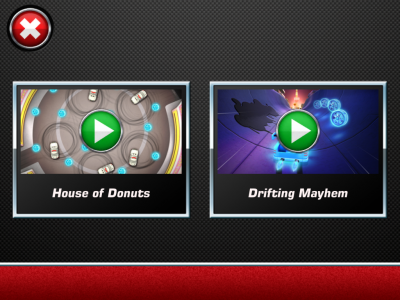 I could also choose to watch the rough drafts of some of the other Car Toon stories that never fully made it off the ground.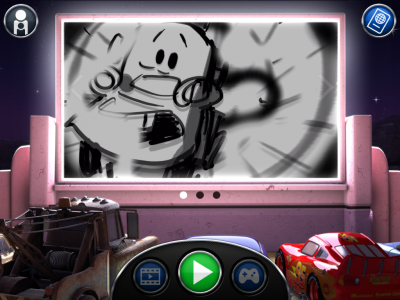 Overall, I found the app to be quite fun, albeit a bit confusing the first go around. I felt that sometimes while watching the short and playing the games, taking photos, and coloring photos at the same time that there was too much going on all at once and lost track of the story along the way. It felt just a touch busy.
I also do wish that you could choose to do the coloring aspect as a separate game; the way it stands now, you can only do it while watching the short at the same time.
With that being said, I think that your kids are really going to love it. There is a repeatability factor, especially if you don't find all the stickers the first go around.  Plus, with the difficulty of the games, you're going to want to try to beat your score.
One other thing to keep in mind is that the app does contain in-app purchases. Always something that is important to be aware of before downloading any app.
Cars: Tooned-Up Tales is available for both iPhone and iPad, costs $3.99 and is best for ages 6-8.
Disclaimer:  I was given this app free of charge for the purpose of this review.  I received no other compensation from the app provider, nor was I required to give a positive review. The opinions expressed are my own.

Sponsored Ad:  Would you like to help support The Mouse For Less website in continuing their mission of being THE Disney vacation planning resource?  You can do so by purchasing Cars: Tooned-Up Tales from our Affiliate Link through iTunes. Thanks so much for your support!
Incoming search terms:
Cars Tooned Up Tales Tokyo Mater
https://www themouseforless com/blog_world/review-of-cars-tooned-up-tales-app/