This post may contains affiliate links for your convenience. If you make a purchase after clicking a link we may earn a small commission but it won't cost you a penny more! Read our full disclosure policy here.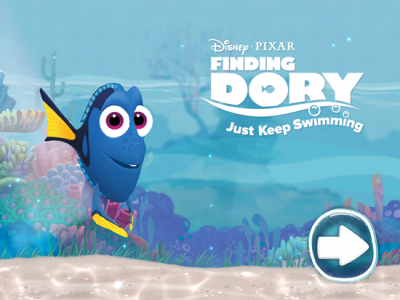 Finding Nemo has always been a favorite of mine, particularity because of Dory. I have always connected with her (maybe it's because I'm super forgetful) and her happy mentality even through struggles is certainly something we can all take with us in our own lives. So, you can only imagine how excited I am about the upcoming film, Finding Dory!
So, when I was given the ability to play the new Finding Dory: Just Keep Swimming app, I jumped at the chance. And I have to say…I really enjoyed it!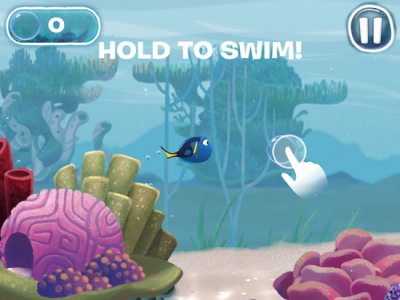 Finding Dory: Just Keep Swimming reminds me of those games I used to play as a kid, like Super Mario Brothers or Sonic the Hedgehog. The goal is to take part in this underwater adventure and collect bubbles, as well as find friends. To do this, you'll drag Dory through the ocean on your quest, as well as help her find her family.
Along the way, you must avoid running into obstacles, as you side-scroll to swim through the story of Finding Dory. You will swim through the Reef, the Marine Life Institute, the Kelp Forest and more. Along the way, you' ll also meet Marlin, Nemo, Bailey, Destiny, Hank and other friends.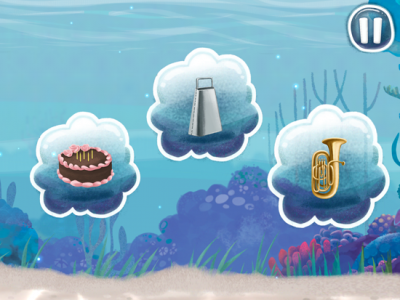 Throughout the journey, you'll choose funny items to customize your journey that will show up in very surprising ways.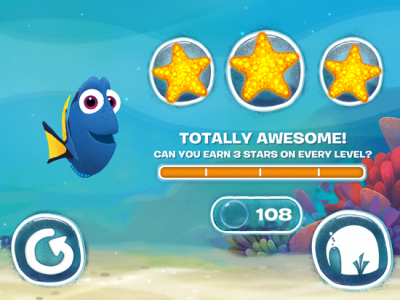 The goal is to earn three stars for each level. You'll earn these stars by collecting said bubbles. The more bubbles you collect, the more stars you'll earn.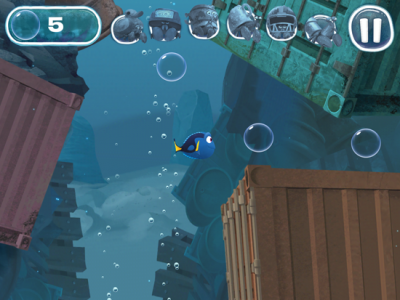 With Finding Dory: Just Keep Swiming, the first 11 levels are available now, with the final two levels becoming available once the film is released. Of course as the game progresses, the levels will get more difficult.
Like I said, I thoroughly enjoyed this game and cannot wait to play it again! I think that your kids are really going to love it. There is a repeatability factor to try to beat your score. Matter of fact, I think I'm off to play Finding Dory: Just Keep Swimming now!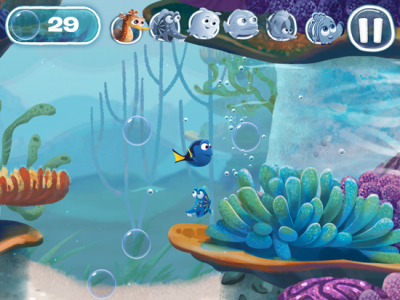 The animation of this game is fantastic and very bright and colorful.  
The Finding Dory: Just Keep Swimming app is available for $3.99 and can be downloaded in the App Store and the Google Play store. The game will also be available on Apple TV and Amazon Appstore for Android later this month.
Disclaimer:  I was given this app free of charge for the purpose of this review.  I received no other compensation from the app provider, nor was I required to give a positive review. The opinions expressed are my own.

Sponsored Ad:  Would you like to help support The Mouse For Less website in continuing their mission of being THE Disney vacation planning resource?  You can do so by purchasing Finding Dory: Just Keep Swimming from our Affiliate Link. Thanks so much for your support!
Incoming search terms:
https://www themouseforless com/blog_world/review-finding-dory-just-keep-swimming-app/