This post may contains affiliate links for your convenience. If you make a purchase after clicking a link we may earn a small commission but it won't cost you a penny more! Read our full disclosure policy here.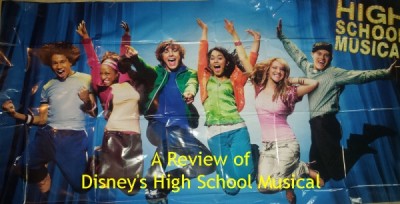 My daughter recently has become a huge Disney's High School Musical fan.  We have watched all three movies, have all the music in the car, on her ipod and in her room as well as the chapter books. For those that have never seen Disney's High School Musical or haven't seen it since you were a kid, here is a quick review of this upbeat, uplifting movie.
Characters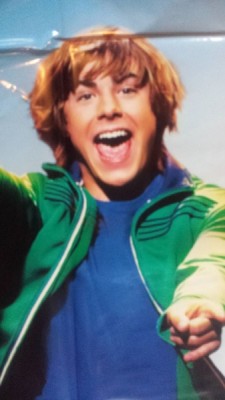 Troy Bolton:
Troy is the captain of the Wildcats basketball team.   The son of Coach Bolton, former Wildcat captain, there is a lot of pressure placed on Troy to be the best and to focus 100% on his basketball goals.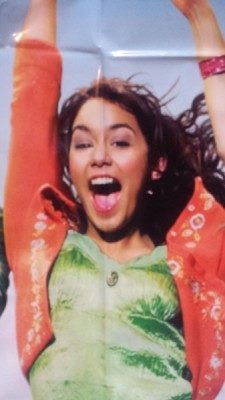 Gabriella Montez:
Gabriella is the new girl at East High moving in over break with her single mom.  Gabriella is a bookworm and brainiac which she prefers to hide from her new classmates as she doesn't want to be known as a freak.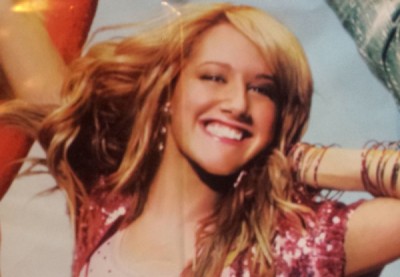 Sharpay Evans:
The older of the two Evans twins, Sharpay is referred to by her classmates as the "ice queen".  Co-president of the drama club, she is selfish and focused on fulfilling her dreams of becoming a star no matter what the cost.  Her other dream?  Troy Bolton.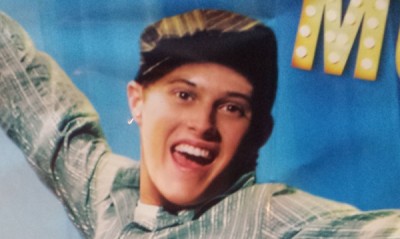 Ryan Evans:
The other of the Evans twin and co-president of the drama club with his sister Sharpay.  Ryan follows Sharpay around and does what he is told to do even if he doesn't agree with her.  He has a softer side than Sharpay but hasn't found his own way in the school yet.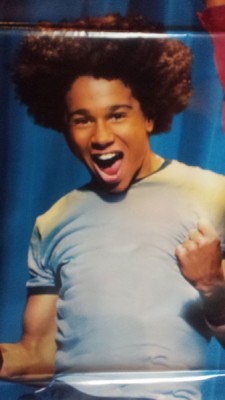 Chad Danforth:
Another basketball star and best friend to Troy, Chad wants to make sure the Wildcats win the championship game and that the star keeps his head in the game.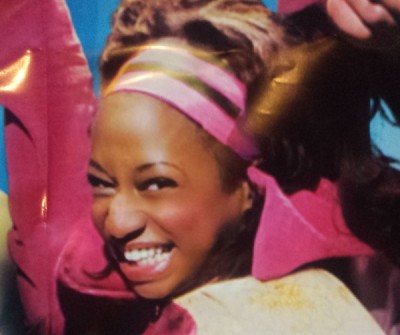 Taylor McKessie:
Brainiac and quick friend to Gabriella, Taylor is determined to show Gabriella the ropes as well as convince her to join her team.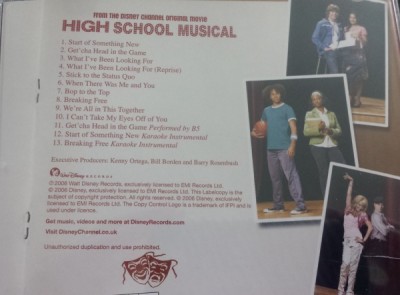 Songs from Disney's High School Musical
Songs
There are ten songs throughout this musical/movie.  These songs range from sweet duets such as Start of Something New and What I've Been Looking For and I Can't Take My Eyes Off Of You all sang by the two lead Troy and Gabriella to upbeat hip-hop songs like Get'cha Head in the Game , Stick to the Status Guo, and Bop to the Top.  All of the songs are extremely catchy and fun to listen to on their own.  My daughter has really enjoyed singing along with all of these upbeat songs.
Storyline
So what is High School Musical about?  It starts on New Year's Eve with Troy Bolton and Gabriella Montez being thrown together in a karaoke contest at a skiing lodge.  They quickly exchange numbers as the ball drops.
Fast forward to the end of break, and back at East High where the Wildcats are expected to be lead by their team captain, Troy, to the championship.  Things change however, when Gabriella shows up unexpectedly at East High.  Troy is excited and shocked to find her at his school where his reputation does not include singing.  Gabriella is fine flying under the radar until she finds herself trying out for the musical with Troy.
Things at East High are thrown off as Troy and Gabriella get a call back for the musical.  Not only is Sharpay upset by this competition, but other students around the school start to breakout of their cliques and share with one another their unique skills and talents.  Not only is Sharpay and her drama group upset about the callbacks, but being together causes Troy to lose focus from basketball as he start to practice for the callbacks as well.  His team, with Chad in the lead, decide to team up with Taylor and her decathlon team  to split up Gabriella and Troy and bring them back into focus.  What they didn't expect was how sad and upset Troy and Gabriella would become and how being apart would cause Troy and Gabriella to be unable to perform for their teams.  Once Chad and Taylor realize they made a mistake, it is too late as the big game, decathlon and the try-outs are all at the same time so Troy and Gabriella won't be able to try-out anyway, or will the team come through for their captains once again?
Message
Throughout the movie there are a variety of different messages that can be taken away.  The first message deals with moving away from the status quo.  The movie encourages students to step outside their normal groups and try different activities and clubs.  From the book nerd who likes to be-bop to the basketball player who loves to bake, the movie encourages the breakdown of social groups.
Teamwork is also important throughout the movie.  Not just with the basketball team that works hard together at practice and making sure they are ready for the game, but teamwork is seen with the decathlon team, drama club as well as how all these groups come together for the school.
Friendship is also an important message throughout the movie.  Taylor and Chad realize that putting themselves first isn't want true friends should do and they go out of their way to help Troy and Gabriella in the end.  Friendship is also seen as Troy and Gabriella embrace Sharpay and Ryan even after they had caused problems for them throughout the tryout process.
High School Musical offers a fun story line, upbeat and catchy music and good messages to take away.  Overall we have enjoyed this movie in our house and think others with daughters in the upper elementary years would as well.  Happy watching and singing.
Do you enjoy High School Musical?
Incoming search terms:
https://www themouseforless com/blog_world/review-disneys-high-school-musical/