This post may contains affiliate links for your convenience. If you make a purchase after clicking a link we may earn a small commission but it won't cost you a penny more! Read our full disclosure policy here.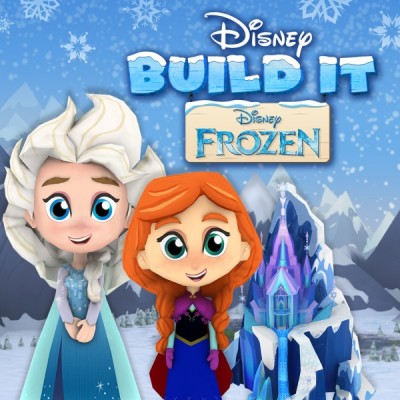 Are you looking for a fun and unique game that gets your kid's mind working and thinking? Then have I got a great new app for you! Disney Build It: Frozen allows kids to build their own versions of Arendelle at the touch of their fingers!
The app is similar to games like Roller Coaster Tycoon in that you create the world of your imagination with the pieces that are available to you to use.  You are able to create different worlds for Elsa, Anna, Kristoff, and  You create these environments in these "snowglobe" and you can get creative by customizing places like Elsa's Castle, Wandering Oaken's Trading Post, and more!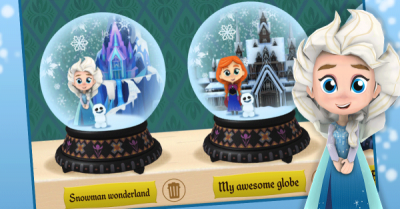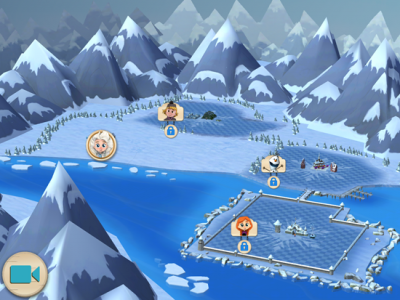 When your building is finished being customized, you earn special snowflakes which allow you to create unique additions to your snowglobe, such as lakes or snowmen.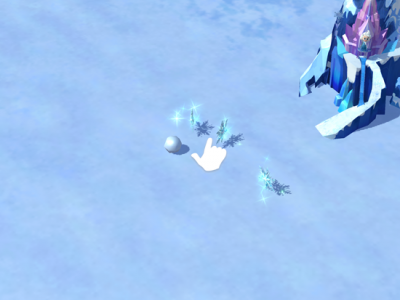 You will have the ability to build in five different locations, though keep in mind that it may take a while for some locations to become available to you. You can build in the North Mountain, the Forest, the town of Arendelle, the Arendelle Castle, and Troll Valley.
There are also surprises that occur, like the appearance of the cute snowgies!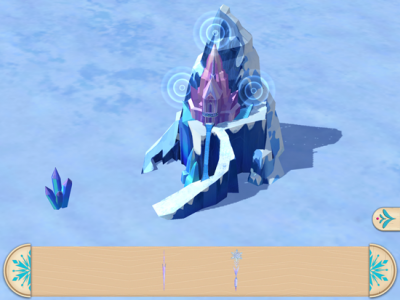 Honestly, the best part about this app is the ability to be creative. You can build as much as you want, wherever you want. The age range for this game is ages 6-8 and I think that is the right wheelhouse for this. My 7 year old niece would have a blast creating her own little world, but I fear that if she were 9, this game would be not challenging enough for her.
I also wished that there was just a touch more to the app, maybe in the way of game play. I feel like once you build out your world, there's not much else to experience. You just get to create another world. Again, it's certainly a cute app, but may not hold attention for terribly long.
Also, something to keep in mind is that there are in-app purchases that can be made.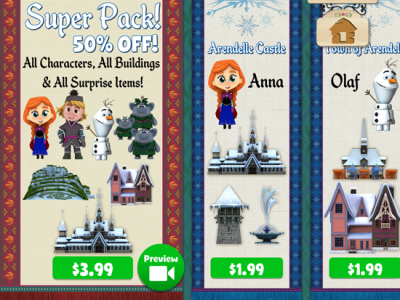 Here is a brief video of what you can expect to experience.
The Disney Build It: Frozen app is available for $3.99 and can be downloaded in the App Store, the Google Play Store, or the Amazon App Store.
Disclaimer:  I was given this app free of charge for the purpose of this review.  I received no other compensation from the app provider, nor was I required to give a positive review. The opinions expressed are my own.

Sponsored Ad:  Would you like to help support The Mouse For Less website in continuing their mission of being THE Disney vacation planning resource?  You can do so by purchasing Disney Build It: Frozen from our Affiliate Link. Thanks so much for your support!