This post may contains affiliate links for your convenience. If you make a purchase after clicking a link we may earn a small commission but it won't cost you a penny more! Read our full disclosure policy here.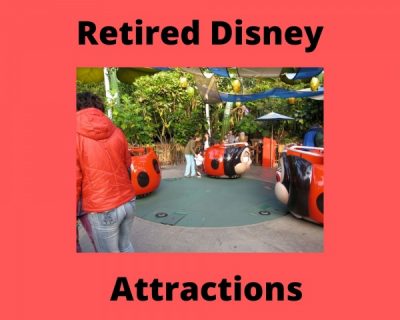 Francis' Ladybug Boogie: Gone but not forgotten!
Walt Disney said this of his beloved Disneyland: "It will continue to grow as long as there is imagination left in the world." And if he felt this way about Disneyland, I'm willing to bet he'd feel the same thing about Walt Disney World.

Although Disney attractions have come and go over the years, there are certain ones that I miss more than others. (I don't know anyone who gets nostalgic about Disneyland's Rocket Rods, for example!)

Here, in no particular order, are the Disney attractions of yesteryear that I miss the most:
WONDERS OF LIFE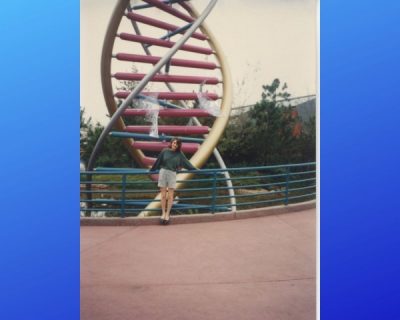 This was not an opening day attraction at Epcot, yet I still get nostalgic when I think about it. There were the displays about healthy living, which, admittedly, would seem a bit dated if they were still around today. For example, they had treadmills that were equipped with video screens so that you could feel like you're walking through Disneyland. Anyone with an exercise machine set up in front of a TV with a good internet connection could now do this from the comfort of their home.

The thrill ride in this area, Body Wars, was never a favorite of mine. I felt like it was a choppier, more nausea-inducing version of Star Tours. However, the nearby Cranium Command was hilarious. Any attraction that stars Bobcat Goldthwait as the Adrenal Gland is a must in my book. And the fun, educational film The Making of Me, starring Martin Short, was a family-friendly explanation of where babies come from. (Sorry, stork who brings baby Dumbo, but it's not you.)
HONEY, I SHRUNK THE KIDS MOVIE SET PLAYGROUND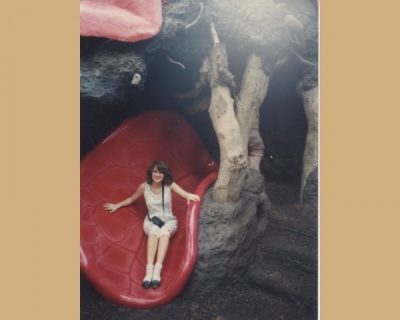 I'm so glad that my daughter got to experience this fun play area on her very first visit to Wat Disney World. Kids could slide down a film canister (I can hear most kids today asking "What's a film canister?) before getting splashed with a drip from a leaky garden hose. You really did feel like you had been shrunk down to the size of an insect and were let loose in a suburban backyard that suddenly felt like a jungle because of your tiny size!
A BUG'S LAND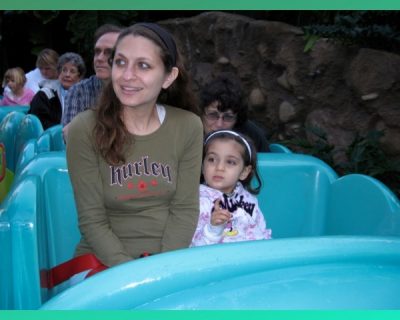 This land was created in California Adventure in response to fans mumbling that this park didn't have enough for little kids. It has since been demolished for Avengers Campus. Flik's Flyers has been rethemed and moved over to Pixar Pier to become the new Inside Out: Emotional Whirlwind. Many Disney fans say that A Bug's Life was not original enough to make a lasting impression. After all, carnivals and amusement parks all over the globe had their own versions of Francis' Ladybug Boogie (basically the Mad Tea Party with ladybugs) and Tuck and Roll's Drive 'Em Buggies (bumper cars) . But Heimlich's Chew Chew Train, the slow moving ride narrated by everyone's favorite caterpillar, was the very first ride my daughter ever rode in her entire life. Taking my one-year-old daughter on that sweet, simple ride is a memory that I will always cherish.


What retired Disney attractions do you miss? Let us know your thoughts in the comments or on Facebook or Twitter!
Did you like this article? Make sure to share it with your friends! Check below for easy ways to share!  
Want to visit a Disney Destination? Contact The Magic for Less Travel for more information and a free, no-obligation quote.

Incoming search terms:
retired disneyland rides and attractions