This post may contains affiliate links for your convenience. If you make a purchase after clicking a link we may earn a small commission but it won't cost you a penny more! Read our full disclosure policy here.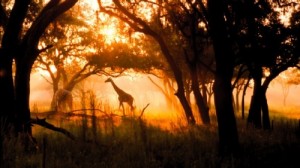 As I sat in the middle of a parking lot watching bus after bus come by and pick up guests from the Magic Kingdom, I realized that I had made a mistake. Unfortunately, the mistake was made three months before, during the planning stages of the vacation, and there wasn't much I could do about it now. I was in college (as was the group of people with me) and we decided to save some money by staying in a discount hotel outside of the Disney property. They had advertised cheap rooms with buses to all four Disney parks. What could possibly go wrong? Well, back then I didn't know to ask how many times those buses actually went to the parks each day. As it turns out, they only went three times a day … once in the morning, once in the afternoon, then again after the fireworks. So, there we were …. waiting …. and waiting. OOPS! As I decided to lay down in the middle of the bus parking lot (probably not the safest thing to do), with my head on the Disney bag holding my souvenir t-shirt, I promised myself "NEVER AGAIN!!"
I've held true to that promise all these years later. I can't imagine staying anywhere but on Disney property while on my vacation. In fact, the Disney resorts are actually becoming attractions all to themselves. Some people park hop … we resort hop. Despite the fact that we are staying at a different Disney resort, we usually always visit other resorts for one reason or another. Here are just a few:
– Every Disney resort has a pool, but the Beach Club Resort has Stormalong Bay (or as my daughter calls it "The Sandy Pool"). It's a pool with a sandy bottom and a sandy area for children to build sandcastles (or to throw at other kids). It's also the home of Beaches and Cream. Try the "kitchen sink" and leave your diet for when you get back home.
– Want to eat breakfast with Lilo and Stitch? Check out 'Ohana in the Polynesian Resort. It is one of my family's favorite restaurants.
– The Monorail goes right through Disney's Contemporary and it is also the home of Chef Mickey's (another great character breakfast location).
– According to my wife, the Grand Floridian has the best spa (almost as good as the one on the Disney Cruise Line). I rent boats right outside the Grand Floridian in the marina. My daughter met Cinderella and Prince Charming at 1900 Park Fare (a character restaurant).
But our favorite resort so far is the Animal Kingdom Lodge. Even if you can't afford a Savannah-view room, you can still see the animals through hallway windows or by walking right outside. For an extra fee, you can even go on a Sunrise Safari. It's my definition of Hakuna Matata.
When booking a Disney resort, always plan out what is most important to you and your family and let the Cast Member who is checking you in know. Is it important to be near the food court area, near the pool, or near the bus stop? Speaking of transportation, did I mention the frequency of the buses? Some resorts offer transportation via the monorail or by boat as well. In any case, it sure beats waiting in a bus parking lot! A lesson I learned years ago.