This post may contains affiliate links for your convenience. If you make a purchase after clicking a link we may earn a small commission but it won't cost you a penny more! Read our full disclosure policy here.
And now it's time to say goodbye… to the Main Street Electrical Parade at Walt Disney World.  This nearly nightly parade has been a main stay at Magic Kingdom since its return in 2010.  It originally debuted in 1972, and has moved between Disneyland and Disney World several times.  It is returning to Disneyland, leaving a big question mark about what will take its place at Magic Kingdom.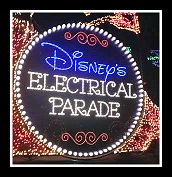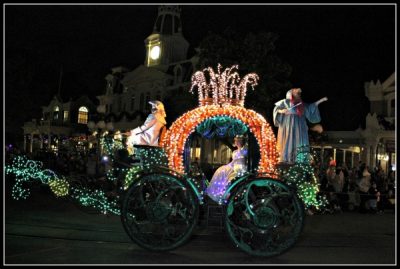 Cinderella and Fairy Godmother
The Main Street Electrical Parade had so many unique qualities, while still packing a full punch of Disney nostalgia.  The theme song, "Baroque Hoedown", is one of the most widely recognized soundtracks in the entire Disney Parks catalog.  The parade consisted of floats covered in twinkling lights, as well as many walking performers whose costumes were lighted as well.  The lights were electronically controlled, along with the coordinating soundtrack, by radio control along the parade route.  The duration of the parade was around 20 minutes, running from Frontierland, through Liberty Square, around Central Plaza in front of Cinderella Castle, and down Main St. USA.  There were optimal viewing points along the parade route, with the most popular being Main St. USA.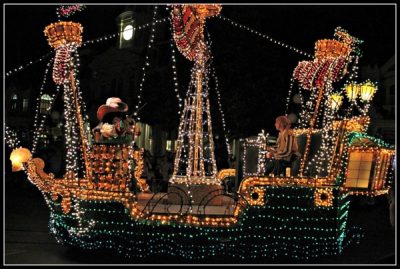 Captain Hook's Pirate Ship
Our family had many special memories of the Main Street Electrical Parade.  I remember seeing it as a teenager for the first time.  When I returned with my own family, many years later, I was instantly taken back in time when I heard that all too familiar soundtrack.  We have been fortunate enough to return to Disney World on a consistent basis, and every time I hear that tune, something inside of me just fills with joy.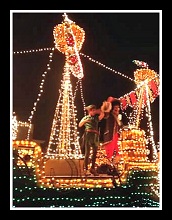 Peter Pan and Captain Hook
My favorite time watching the parade was on our second trip with our son.  He was around eight years old at the time.  We had eaten dinner at Liberty Tree Tavern and were able to score a perfect viewing spot on Main Street USA, near Casey's Corner.  We perched ourselves on the curb and were able to slow down, for the first time the entire trip, and really soak in all that was going on around us.  It is just amazing to me that this happened every single night.  I can't imagine the amount of work that goes into pulling that off.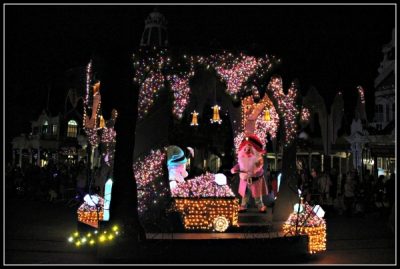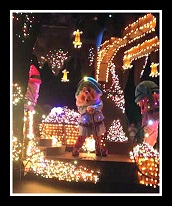 Whistle While You Work
Like most Disney parades, no local parade will ever be able to measure up.  The Main Street Electrical Parade will certainly leave a void.  No replacement plans have been announced to date, but I am certainly anticipating something wonderful in its place!
Will you miss the Main Street Electrical Parade? Share your memories in the comments.