This post may contains affiliate links for your convenience. If you make a purchase after clicking a link we may earn a small commission but it won't cost you a penny more! Read our full disclosure policy here.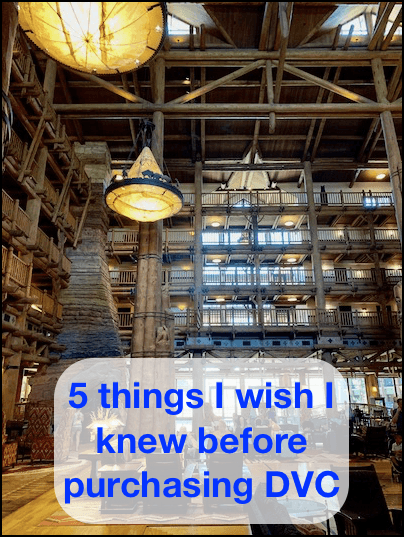 On my last trip to Walt Disney World, my husband and I did a stupid thing. We got "free" Universal park tickets by staying at an offsite hotel, with the catch that we had to attend a timeshare sales presentation "breakfast". Needless to say, the tickets were not free, the hotel was not great, we hated staying offsite, and the presentation was a pressure-filled experience (and breakfast was a microwaved sandwich!). We got through it and enjoyed a discounted day at Universal.
Fast forward to two days later at Disney's Hollywood Studios. I always said I would never buy into a timeshare until we went to a presentation for DVC (Disney Vacation Club). We had some spare time that day, so we did it. It was night-and-day different from our experience two days earlier, and we walked away that afternoon owning 100 points at Copper Creek!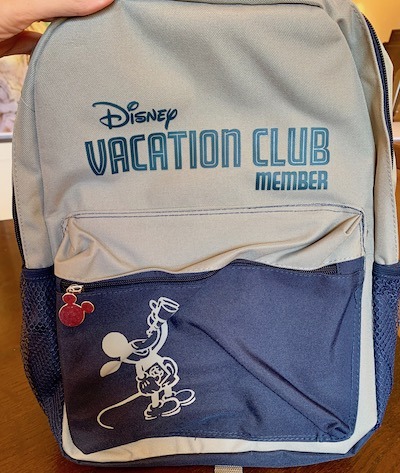 I knew a lot of things about DVC before buying in, but there were definitely a few "oh's" I discovered on the other side of membership. I'm going to save you the discovery and tell you what I found out about after becoming a Disney Vacation Club Member.
I should say that this is all regarding direct DVC purchases. The resale market is alive and well, but we chose to go direct to get the added benefits. The differences between purchasing DVC resale and direct is a whole other blog post!
5 things I wish I knew before purchasing DVC:
1) You can buy at any DVC Resort. Disney is always promoting the newest properties, because they need to sell them. For us it was Copper Creek, Riviera, and Aulani in Hawaii. I thought at the time that those were our only options. Turns out, if you ask, you can buy at any of the DVC resorts, either right away or be put on a wait-list for contracts Disney buys back from previous owners.
2) Annual dues vary a fair bit by resort. Copper Creek's are $7.46 per point. Bay Lake Tower is only $6.46. If I knew this ahead of time, I may have asked about owning at Bay Lake Tower. Even if the cost per point is different, to me the point cost is a once and done payment (however long you take to pay it back if financing), whereas the dues you are stuck with every year for the life of it.
3) Compare point cost to contract term. Some resorts may be cheaper per point than others, but your contract will be up sooner. Old Key West expires in 2042, Copper Creek expires in 2068. That's a big difference when you divide point cost over the years of ownership.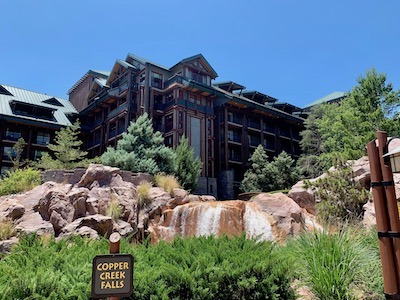 4) How many of each room type at each resort varies a LOT. My husband and I bought points for studio stays as that's what we want. Copper Creek has a fairly low number of Studios so we have to be ready to book our Home Resort at 11 months or we probably won't get that room type. Because the cabins are such high point cost, Disney can sell a lot of points. But if most of those buyers want Studios, well, we have a problem. I have since researched how many studios are available at every resort in every category, so when we want to stay somewhere else at the 7-month booking window, I am ready. You would not likely be able to book a Copper Creek Studio at 7 months; there aren't enough.
5) Always call for your first DVC booking! I played with the online booking tool, and almost lost out on my "first welcome home" perk. Essentially, if you call, Disney will make some magic happen (i.e. pull a cash room for you so you can stay where you want). Thankfully I have a fantastic sales agent who pulled some strings and gave me back my first welcome home!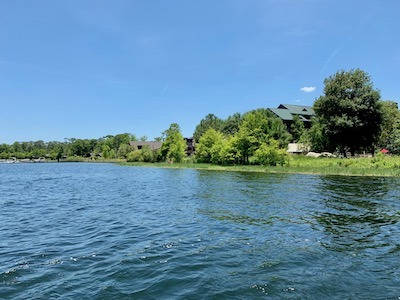 Again, this list is not exhaustive of all there is to know about purchasing DVC. I had a lot of baseline information before ever attending the sales presentation. These are 5 things that I learned about AFTER I bought in. Would I have changed our ownership if I had known these things? Maybe. I perhaps would have asked about Bay Lake Tower. But truth be told, I LOVE Copper Creek and how peaceful it is, with such proximity to Magic Kingdom. And it looks like I'll be able to book into Bay Lake Tower at 7 months easier than I could at Copper Creek. So I'll be out $100/year on annual dues for that luxury (until Disney changes the annual dues cost). I hope this was helpful!
What tips do you have that you wished you'd learned prior to purchasing DVC? Let us know your thoughts in the comments, or on Facebook or Twitter!
Did you like this article? Make sure to share it with your friends! Check below for easy ways to share!
Want to visit the Walt Disney World Resort? Contact The Magic for Less Travel for more information and a free, no-obligation quote.