This post may contains affiliate links for your convenience. If you make a purchase after clicking a link we may earn a small commission but it won't cost you a penny more! Read our full disclosure policy here.
From Our Magically Speaking Newsletter Archive – subscribe today!
By: Jennifer Retzlaff
As school starts to wrap up and summer begins to approach, many of us are getting closer to our Walt Disney World Vacations.  It is an exciting time and there is so much to plan and look forward to, but sometimes we forget the different ways we can get our children (both old and young) ready for their Walt Disney Vacation.  It doesn't matter if it is their first magical trip or 100th, there are different steps you can take to help them be more prepared when they arrive in Walt Disney World.
Get 'em walking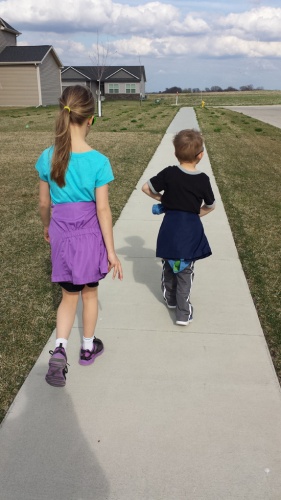 My first and maybe most important step is to get them walking.  If you have kids that will not be riding in a stroller, it is important to get them out and walking.  Each park is huge you are guaranteed to walk more that than each day.  Start by taking small walks and then build their stamina.  This will help kids and adults of all ages get those legs ready and shoes ready for all the walking they will be doing.
 Maps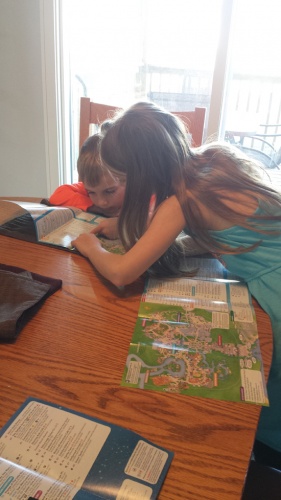 Another great way to get the kids ready for vacation is by studying the maps from the four Disney parks.  Our kids love to dive into these maps and find all the different rides, restaurants, and bathrooms.  You name it they like to find it on the maps.  We also use the maps to help them get familiar with where things are located at through not just Disney in general but within the parks themselves as well.  We like them to understand the different lands in Magic Kingdom and Animal Kingdom, how Epcot is divided between Future World and World Showcase and how Hollywood Studios has specific streets.  This helps them start to understand the layout of the different parks before we are there, which we find extremely helpful once we are actually in the parks having fun.
Crafts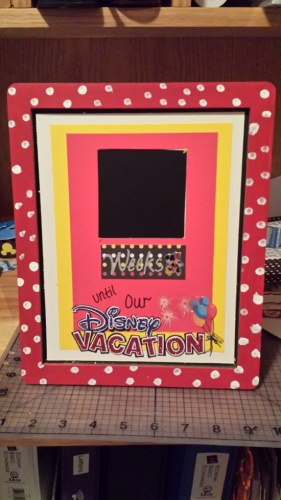 A fun way to get kids involved in by DIY crafts at home.  These can be creating things for the trip such as countdowns, mousekeeping envelopes, autographs books, and journals.  You can find so many creative and fun ideas that can keep your kids busy and engaged for hours.  Crafts can also be just easy Disney themed color pages, dot to dots or even word finds that bring in the Disney magic while keeping them busy at the same time.
 Get Online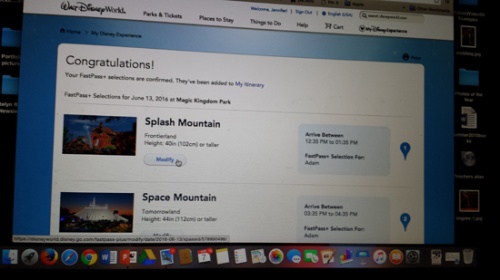 The internet is a great source to help you get your kids ready for their Disney trip.  Our daughter discovered that google earth is a fun and interactive way to "travel" through Disney.  She likes walking through the streets and traveling between the parks like we were actually there.  We also use ride videos to help them better understand the rides and shows themselves.  Helping them know what to expect, in our opinion, helps them be less scared of rides such as Tower of Terror or Haunted Mansion.  Those rides that have a little more intense feel to them.  Although we don't want to give away the magic of all the rides, we do spend some time looking at those specific rides to help prepare them.  There are also so many wonderful sites that have amazing information for adults and kids alike that we will get online and look at pictures of all things Disney to get in the mood.  From pictures of food at the restaurants we are eating at to the rides and resort, pictures are a fun way to start to imagine ourselves there.  We want to oversee what they are looking up so we always do this process together, but we have found it a fun experience.
 Books
Although the internet is awesome and has an enormous amount of information, we also like to have good old books around for them to look through.  We like to give them time to flip through the pages, look at the pictures, read what other kids say and just take it all in.  We also pull down our scrapbooks of our previous trips to help bring back those memories.  Again this is a fun way to talk about the trip and start imagining ourselves there already.
 Trivia
As I mentioned before, we like to go on walks with the kids to get those little legs ready for all the Disney miles they will be putting on.  To make this process more fun and interactive you could say we do Disney trivia.  Our game normally has someone thinking of a Disney character or ride and then giving the rest of us clues until we guess.  Somewhat like 20 questions in reverse.  We use it as a way to make the walk go faster, but also so the kids again start to process where different rides, shows, food and characters might be.  We are hoping knowing this information will help prevent meltdowns (well limit meltdowns) about wanting to do or see something that isn't in the park we are currently in.  Trivia can be used in the car, waiting to check out at stores and really anywhere you want to add some Disney magic to their day.
 Explain what to expect
The last thing we do is start to discuss what to expect while in Walt Disney World.  We start with the basics of how we are going to get there (airplane then a bus) and then start to get into more details about where we are going to be each day and which rides we know we are going to ride (FastPass+) and what restaurants we will be eating in that day if any.  Again slowly going over this information helps them start to understand what to expect each day.  The other important conversations we start to have are expectations around things like naps, bathroom breaks, souvenirs and snacks.  It seems so silly to talk about things like, "when we ask you to try to use the bathroom, you need to try no matter what", but these conversations now will hopefully save us from some middle of the line meltdowns.  You know your kids; whatever topics you think might help them be less overwhelmed while at Disney I would suggest having those ahead of time.
From DIY projects and videos to trivia and bathroom talks, these are all ways that we start getting our kids ready for our Walt Disney Vacation ahead of time.  I hope that you can find some that will help you as you prepare for your magical adventure.  Happy planning!
Magically Speaking Featured Article
Library of Congress ISSN:1556-3863