This post may contains affiliate links for your convenience. If you make a purchase after clicking a link we may earn a small commission but it won't cost you a penny more! Read our full disclosure policy here.
Disney's Animal Kingdom  is undergoing construction but I think that there is still a lot to do that would warrant a visit. Unless you have small children it is not the animal exhibits that are going to make you decide to use a precious Walt Disney World visiting day, but I can guarantee you that should you decide to visit, there is plenty to fill your day—and as far as I am concerned the park still offers three of my favorite rides, and two of the best shows ever.
And did you ever meet Divine?  You have to discover her for yourself. Make sure to ask a cast member when and where to find her.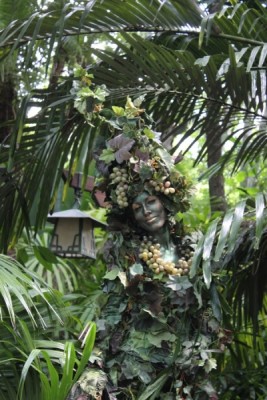 But let's start with the rides. Expedition Everest is an absolute must. The high-speed roller coaster through a Nepalese mountain village is enough to wake me up and make me hold on for dear life. To be honest, the ride gets me every time. I love the scenery but once I see the Yeti and the darn coaster stops in its tracks, skating along on your journey backwards, I swear that this is going to be it for me—till the next time!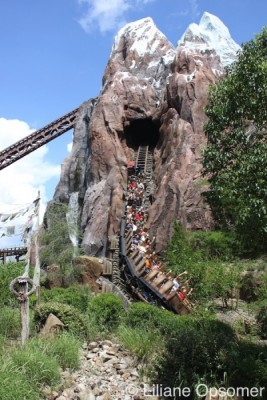 Kilimanjaro Safaris is my all-time favorite ride especially since Disney dropped the fake narrative about the elephant poaching. I love to go on the ride at different times of the day and usually try to do so at least three times per visit. It is especially rewarding if you, like me, enjoy taking pictures of the animals.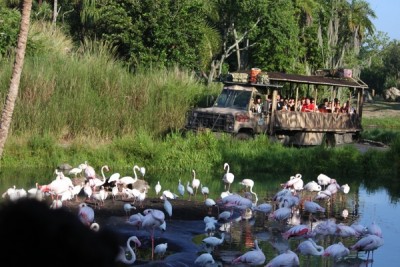 The Kali River Rapids whitewater rafting ride is another of my personal favorites. And yes, I usually make sure to get a few rides squared away before the wait gets too long. Be aware though that while it is easy to ride first thing in the morning, you should remember that you might get totally soaked, and that on cooler days it is not much fun to tour the rest of the park dripping wet. The most important thing to remember is to protect your sneakers. Wet shoes are a recipe for blisters. On a hot summer day however, the ride is a perfect way to cool off.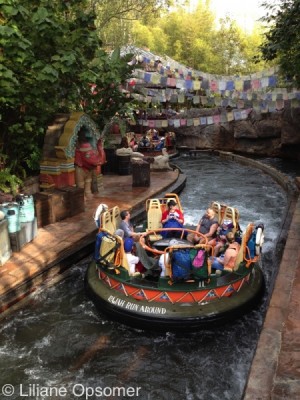 While waiting for the Rivers of Light show to come to the park in the spring of this year there is plenty of wonderful street entertainment to enjoy daily. My favorite band is Burudika and you should make sure to rock out with DJ Anaan.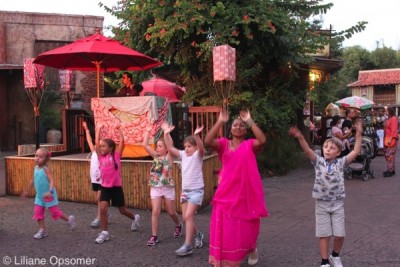 But I started this article talking about shows and there is no doubt in my mind that Disney's Animal Kingdom has two of Disney's best shows ever, well worth the entry fee to the park.
The Festival of the Lion King is inspired by Disney's animated feature. The show is held at the Harambe Theater in the Africa section of the park, right next to Tusker House. The mini Broadway show is a mix of stunning costumes, acrobatic performances and incredible renditions of the popular music written by Elton John and Tim Rice. The thirty-minute show is performed several times a day and the theater is air-conditioned.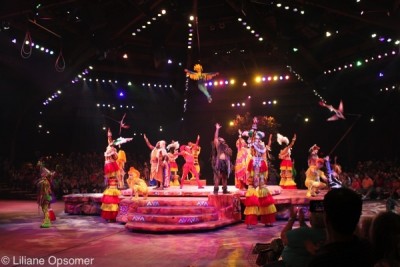 Next there is Finding Nemo: the Musical, arguably the most elaborate live show in any Disney World theme park. Larger-than-life puppets are used to tell Nemo's story. Special effects, sophisticated backdrops, and some Disney magic deliver a most memorable show. Like the Lion King this show is an absolute must see, even if you do not have children in tow!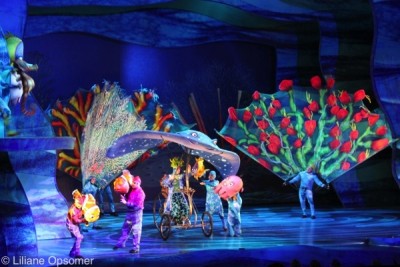 There is currently no parade at the Animal Kingdom but like me I am sure you are very excited to discover the upcoming Rivers of Light nighttime show, which will debut sometime this spring. In 2017 get ready for James Cameron's Pandora: the World of Avatar, a major expansion, coming to the Animal Kingdom.