This post may contains affiliate links for your convenience. If you make a purchase after clicking a link we may earn a small commission but it won't cost you a penny more! Read our full disclosure policy here.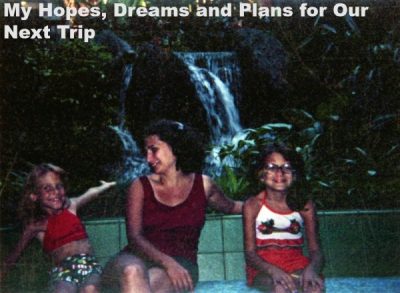 The lobby of the Polynesian Resort in 1980
Disney vacations have always been, for my family, a family affair. My parents first took my sister and me to Walt Disney World in 1976, and over the past four decades, we've returned again and again with our ever growing families.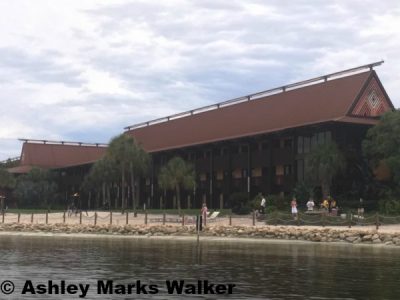 Our resort for our upcoming trip
My parents recently bought into the Disney Vacation Club and generously offered to use their points for a family reunion at Walt Disney World for all of us. That includes both my parents, me, my husband, our preteen daughter, my sister, her husband, and their two sons, one a teenager and one a preteen.
Our first major hurdle was to figure out when we should go. My parents are retired and have the luxury of being able to travel basically whenever they want to. The school district where my sister's kids attend school has a floating vacation policy: each child is allowed a small number of vacation days during their time at a school, to be used whenever the family sees fit.
Unfortunately, that makes me the difficult member of the family. My daughter's school district is very strict; they have been known to take families to court if they pull their kids out of school. Add to that the fact that my daughter is in a highly accelerated program, and I don't want to risk her falling behind in work.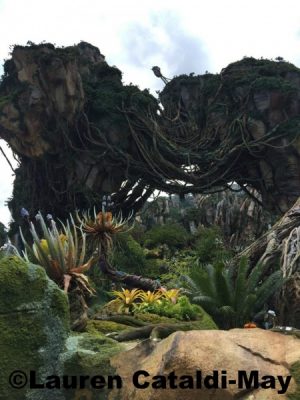 We cannot wait to see Pandora!
Add to that the fact that I'm a classical singer with a contract at a church, which means I am working almost non stop in the weeks leading up to Easter and Christmas. And my husband teaches at a university, which, naturally does not have the same breaks as my daughter's school does. Because that would be WAY too easy.
After scouring through our calendars and looking at weather and crowd patterns for Walt Disney World, we decided to visit during the week of January 1st – 7th 2018. This would put us face to face with Marathon Weekend, but we still preferred it to visiting in the sticky hot summer months or the insanely busy Christmas week.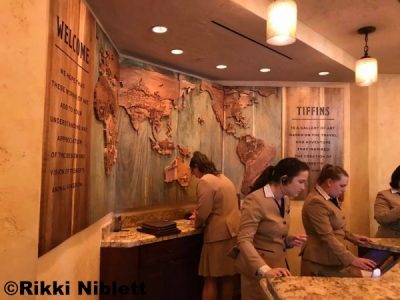 We want to snag a reservation at Tiffins – but that's another post!
My parents' home resort is the Polynesian Village, and they used their points to book us three studio units. When I consider how much they are saving us by doing this I am in awe.
Once we pinned down our dates and made our hotel reservations it was time to look at transportation. Did I mention that our three families live in three different states? In the end, my parents and my sister's family decided to drive to Walt Disney World. We're in L.A. so we decided to use our credit card miles to book our flights. I've already contacted Disney to set up Magical Express.
Our next big project, which I'll cover in a future post, will be deciding which restaurants we should try to book when our booking window opens. One thing is for sure, this trip is taking a lot of planning! But another thing is just as sure: it's going to be well worth it in the end.
What tips do you have to plan a Walt Disney World vacation with multiple families who all live in different locations? Share them in the comments! 
Did you like this article? Make sure to share it with your friends! Check below for easy ways to share!