This post may contains affiliate links for your convenience. If you make a purchase after clicking a link we may earn a small commission but it won't cost you a penny more! Read our full disclosure policy here.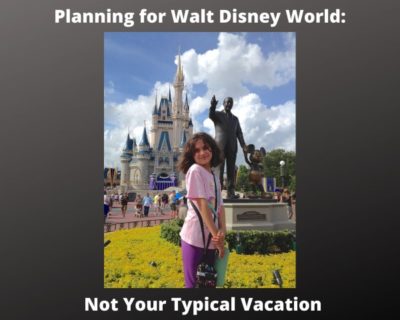 Don't underestimate the amount of planning that goes into a smile this big!
This blog post is for all the Walt Disney World newbies out there. You know, people who have planned plenty of vacations to other cities, to meet friends and family, or even other amusement parks. Maybe you're even a Disneyland and/or Disney Cruise Line expert but haven't made it to the World yet. What I'm about to tell you is vitally important.
Planning a Walt Disney World vacation is not like planning other vacations!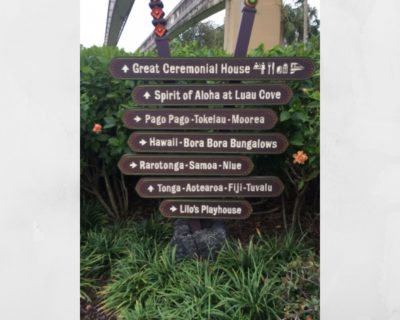 Choosing where to stay is important
Don't let this information scare you off. Walt Disney World is a magical place. With time, preparation, and a little research, you can have a vacation that no one in your family will ever forget. Here's some of the biggest things you should know.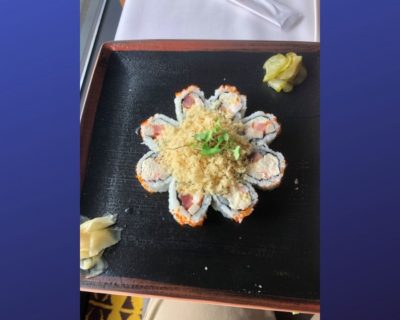 Chose a less busy time of year for better chances on getting dining reservations
Walt Disney World's theme parks and other diversions are scheduled to be open every single day of the year. However, you should put some serious thought into when you want to go. There are positives and negatives about any time of year.
Summer break might be the most convenient time to go for most families, but sticky, hot, humid weather, daily afternoon thunderstorms, and huge crowds are typical for that time of year. Or maybe you'd like to go in early January, when most kids are back in school. There may be less crowds, but the temperatures might make night time touring uncomfortable, and the throngs who run the Walt Disney World marathon can swell park attendance. And if you pick a time of year that's typically uncrowded, you might find parks that open later than usual and close earlier than usual, giving you less time in each park.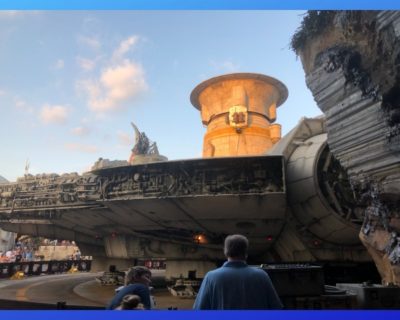 Openings for big attractions, like at Galaxy's Edge, affect crowd patterns
My advice? When choosing your dates, take a look at historical crowd patterns, what special events may be going on, and then find something that works with your family's schedule. Even if you realize you can only go during a very crowded time, you can have a great time, as long as you know going in that it will be crowded.
ALL LODGING IS NOT CREATED EQUAL
A simple Google search of "Good hotels near Disney" is not going to be enough. There is a massive number of hotel rooms in and around Walt Disney World. And simply relying on recommendations from friends and family may not help. The luxury hotel that your co-worker honeymooned in may not work for your family of two adults and three kids.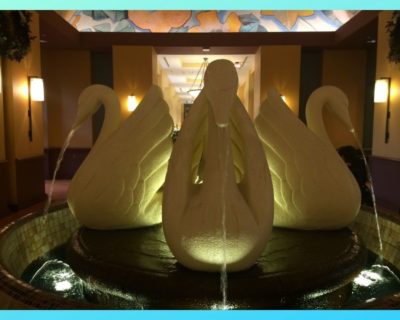 The Swan Hotel is not owned by Disney but many people love it
The first thing to do is decide whether to stay on or off property. Again, there are pros and cons to both. On property hotels are owned and run by Disney, and offer theming and service that few other companies can rival. Plus, you get perks for staying onsite, such as free use of the internal Disney transportation system, free transportation for yourself and your luggage to and from the Orlando International Airport, the ability to add a dining plan to your package, being able to book both dining reservations and FastPass+ reservations before other guests, and enjoying exclusive time in the parks reserved for Disney's own hotel guests.
However, this means that the Disney hotels, in every budget category, are priced higher than a comparative hotel would be off-property. Also, these hotels tend to book quickly. And believe it or not, not everyone wants to be surrounded by Disney 24/7.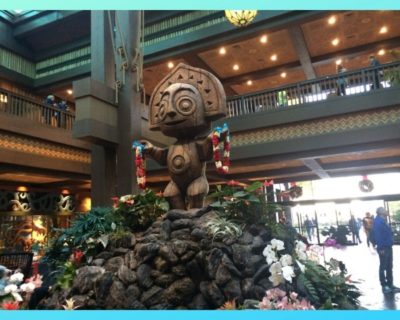 Disney's Polynesian Resort might be perfect for you despite the high cost
My advice to you is to decide what is important to your family, and then look for lodging that checks as many things on your list as possible. Maybe you want a complete resort, with a fabulous pool, sit down restaurants and views of fireworks. Or, maybe you're planning on being in your hotel only to sleep and shower.
Once you've narrowed it down to a few options, look closely at any possible hidden extras, such as whether or not the hotel's shuttle to the parks charges a fee, or whether you'll be charged to park your own vehicle at the hotel.
DISNEY'S DINING PLAN MIGHT BE A GOOD FIT….OR NOT
If you do stay on-property, you'll have the option of adding one of Disney's Dining Plans to your package. In some cases, this could be a way to not only prepay for your vacation, but save money on dining. In other cases, you'll do better paying for your meals out of pocket.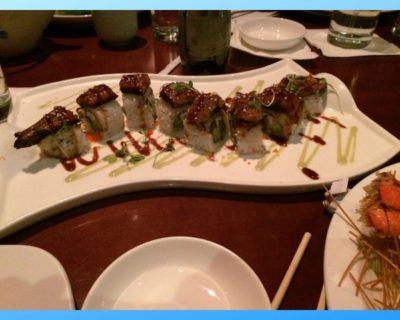 Check menu prices before deciding on the Dining Plan
The best thing to do is peruse Disney's menus online, which have current prices. Get an idea of what things cost. Figure out what you'd be most likely to order at restaurants. Does your husband always order steak whenever you go out? Does your wife enjoy a glass of wine with dinner? Could your teenage son eat you out of house and home? Is your preteen daughter wary of anything that isn't a chicken nugget? Did you promise your toddler that he'd have breakfast with Mickey? Add up what it'll cost you, and then compare your number to what it costs to add the dining plan.
DON'T GET STICKER SHOCK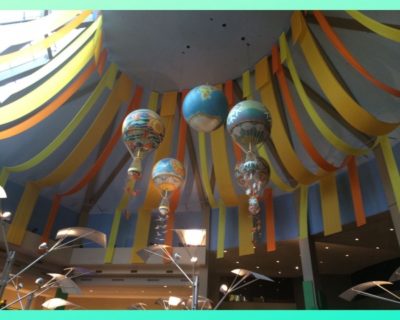 Save money by eating at corner service restaurants like Sunshine Seasons
It is possible, I repeat, IT IS possible to enjoy a Walt Disney World vacation without breaking the bank. But it's also possible to go overboard and wind up spending the same amount of money you would to tour Europe for a month. Most people approach a Walt Disney World vacation knowing it's going to be expensive, but advanced planning can help you keep the cost down.
DON'T RULE OUT A TRAVEL AGENT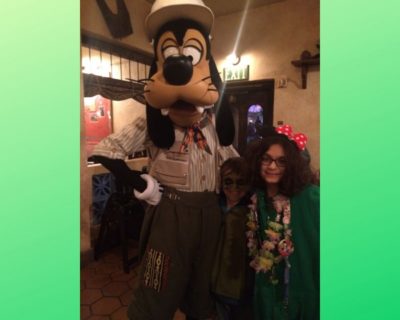 A travel agent can book your character meals
I've used the sponsors of this site, The Magic for Less Travel, to book Disneyland, Disney Cruise Line and Walt Disney World vacations. Each time, they have saved me money by finding discounts and applying them to my vacation faster than I could even think about it. (And did I mention that their services don't cost the consumer a cent?) But almost more important than the saving me money was how they saved my sanity!
For Walt Disney World, I let my agent know what my budget was and she was able to come back with three different resorts that might suit my needs. I let her know what restaurants I wanted to eat at and on what days, and she was able to get me every single one! I elected to book my own FastPass+ reservations, but she was an invaluable resource, giving me suggestions and tips and tricks to make sure I used the system in the most efficient way.
Here's the bottom line: Planning for a Walt Disney World vacation is more time consuming and more complicated than planning almost any other vacation you can think of. But a Walt Disney World vacation can also be the most fun, magical, and unforgettable vacation your family ever takes!
What tips do you have for helping those who are new to Walt Disney World plan? What things might newbies just not know. Let us know in the comments or on Facebook or Twitter!
Did you like this article? Make sure to share it with your friends! Check below for easy ways to share!
Want to visit the Walt Disney World Resort? Contact The Magic for Less Travel for more information and a free, no-obligation quote.