This post may contains affiliate links for your convenience. If you make a purchase after clicking a link we may earn a small commission but it won't cost you a penny more! Read our full disclosure policy here.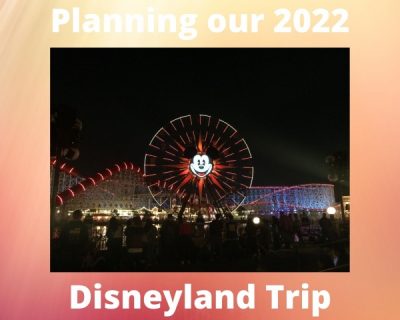 Pixar Pier at night
I was raised in a Disney family. My parents first took my little sister and me to Walt Disney World in 1976, when I was almost 6 years old. Ever since that first trip, Walt Disney World was our destination of choice. When my mom told friends that we were going on vacation, they'd sigh and said, "Have fun at Disney World!"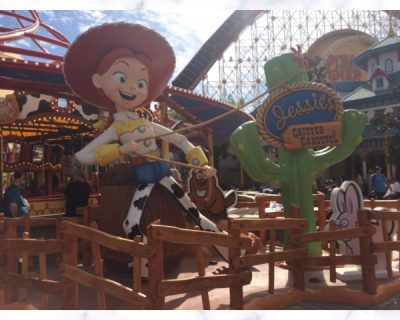 Jessie's Critter Carousel
When I got married and moved to Los Angeles, it came as no surprise that the first thing I wanted to do was go to Disneyland. And in no time, my parents and sister were visiting us. And by "visiting us" I mean "Let's go to Disneyland."

Since then, we've had three family reunions at Walt Disney World. The first was in 1999, where my sister's then-fiance-now-husband joined us. The second was in 2009, where three kids, two in-laws, and an aunt, an uncle and a cousin were added to the mix. And the third was in 2018, where Grandma and Grandpa got to be with all their grandchildren at once.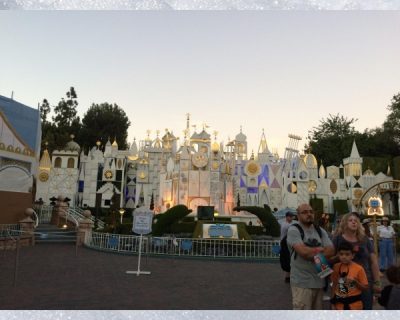 it's a small world
My family has since decided that it's high time to plan another family reunion, and since my side of the family is weary of having to fly to Orlando so much, we're having this one at Disneyland. We are looking at January or February 2022, when the temperatures in Southern California are cooler and many kids around the country are still in school.

My parents plan on reserving a two-bedroom villa in the Grand Californian, which sleeps nine. We have not decided how long to stay. In general, I've found the perfect amount of time to spend at Disneyland is three full days. However, since my sister's family has never been to Disneyland (she has, but the rest haven't) they will most probably want to stay longer so that they can fully explore the two theme parks, their resort, Downtown Disney, and possibly even visit the other hotels.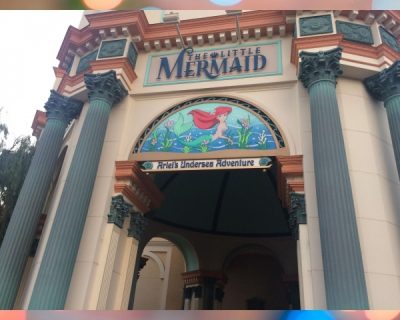 The Little Mermaid: Ariel's Undersea Adventure
Because of this, and depending upon the dates we wind up with and how much they interfere with my daughter's school schedule, our side of the family may be on property for a shorter time than the rest of my family. They might stay longer, with us driving up for a few days to spend with them.

We are in the very beginning of our Disneyland planning stages and there's so much more to decide. Exactly what days will we book? How much time will we spend in each park? Will we get park hoppers or not? Where will we eat? I'm so excited for the planning process!
Wouldn't you say that the lead up to the trip is one of the most fun parts? What are you looking forward to experiencing on your next Disney vacation? Share your thoughts with us in the comments or on Facebook or Twitter!
Did you like this article? Make sure to share it with your friends! Check below for easy ways to share!  
Want to visit a Disney Destination? Contact The Magic for Less Travel for more information and a free, no-obligation quote.

Incoming search terms:
planning disneyland trip 2022