This post may contains affiliate links for your convenience. If you make a purchase after clicking a link we may earn a small commission but it won't cost you a penny more! Read our full disclosure policy here.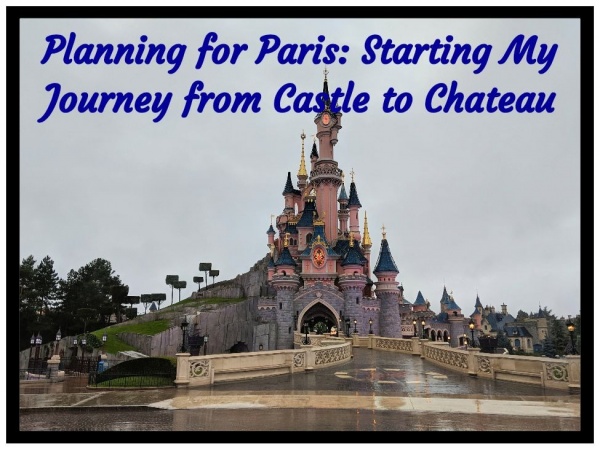 In 2015, I participated in my first runDisney event, the Princess 5K. One race was all it took. I was hooked! It wasn't long before I wanted to try a half marathon and I set my sights on my first long distance race, the Princess Half Marathon.
Why stop there though? If I could do one half marathon, why not two? Go big or go home, right? That's how my friend Lisa and I decided we wanted to complete the Coast to Coast Challenge by running a half marathon at Walt Disney World and a half marathon at Disneyland in California.
We were excited! We were ready! Preliminary plans for park tickets and flights were made. We priced out hotels and dining options. Training had begun. We were going to do it. This was our year!
…and then Disneyland cancelled all of their races.
To say that I was disappointed would be a massive understatement. I was crushed. We had really been looking forward to an amazing girls' trip and suddenly, all of our dreams were dashed. "There's always Paris," I joked and we both laughed. You see, Disneyland was not the only park to offer a challenge that involved running two half marathons. Disneyland Paris also offers a unique challenge: The Castle to Chateau Challenge.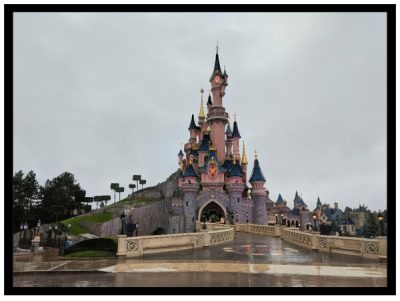 I am not even sure how it happened, but somehow, what started out as a silly idea turned into a real possibility. We could still achieve our goal of running two Disney half marathons in a year and still earn a very special challenge medal. We could do it all, even bigger and better than we had originally planned. All it would take was some careful planning!
I'm hoping the steps we took to plan our trip will help you if you are considering the Castle to Chateau challenge. Here's how we went from completely clueless to ready to run!
Where do we start?
The Castle to Chateau Challenge requires runners to complete two Disney half marathons in a calendar year. Runners must complete the half marathon in Paris and one half marathon or marathon at Walt Disney World. Since only one half marathon is offered in Paris, you don't have multiple options. With Walt Disney World, however, you do!
One thing we knew for sure was that we wanted to earn our Castle to Chateau in Paris. I wanted pictures with my medal in front of the Eiffel Tower. This meant that we would either need to complete the half marathon during Marathon Weekend, Princess Weekend, or Star Wars Weekend. As I said before, I had the Princess Half Marathon in mind, so that's what we decided to go for. If you prefer though, you could run the Wine and Dine half to earn the Castle to Chateau medal. You would then receive your medal in Florida since that race is in November, after the September race in Paris.
Registration
There are a few ways to register for the races in Paris. One way is to wait until race bib only sales open up a few months before the races. Another is to book a package either directly through Disneyland Paris or through an agency called Run to the Magic. Since we were traveling from the US, we wanted to be guaranteed bibs for the races. It seemed that booking a package was the best option for us.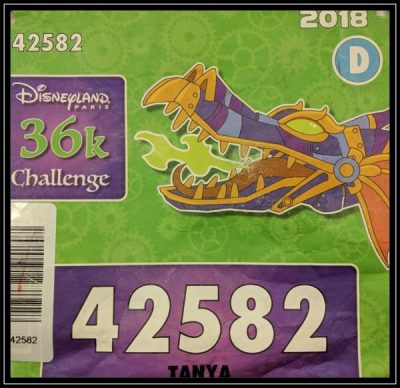 I had never planned a trip to an international Disney park and didn't even know where to start. So, I started where everyone starts these days, the Disneyland Paris website. Sounds simple, right? They had tools online to calculate the cost of a hotel stay and I came up with rough calculations. I also joined a runDisney Paris group on Facebook and asked for advice. Then, I called Disneyland Paris and inquired about race packages that included a hotel stay, park tickets, and bibs for the races. (Tip: If you are in the US, call the Walt Disney World phone number and ask to be connected to Disneyland Paris to avoid paying any long distance fees.)
Choosing a Hotel and Ticket Package
We knew we wanted to stay on property so that getting to the starting line on race days would be easy, so we began looking at hotel options. Fortunately, Disneyland Paris has 4 hotels that are within walking distance and very convenient for visiting the parks and for races. The Disneyland Hotel, Sequoia Lodge, The Hotel New York (soon to be closing for refurbishment), and Newport Bay Club Hotel are all a 15-minute walk or less away from the entrances to the parks.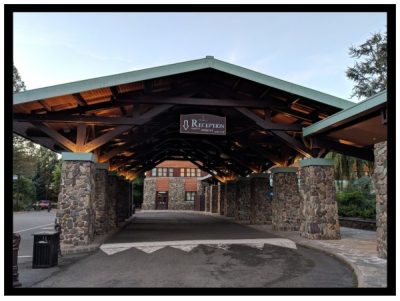 After comparing prices, we decided on the Sequoia Lodge and I made one more call to verify our estimate. When I sent my cost estimates to Lisa though, we quickly made a discovery…the costs we came up with were very different. But why?
It took us a while to realize that you can change languages and locations on the Disneyland Paris site. While I was looking at the US version, Lisa was unintentionally looking at the UK version. After lots of research and several phone calls, we discovered that it would be less expensive for us to book a UK package and pay in pounds instead of US dollars. Not only that, the UK plan included a free half board plus meal plan. This was the package for us!
Now What?
Once that was all sorted out, we booked the deal that we wanted and paid our deposit. Next on the to-do list was getting a medical certificate signed in order to participate in the half marathon. No medical form is necessary for Walt Disney World races, so this was new to me. French law requires this, so there is no way around it. It was easy enough though. I went to the doctor for a basic exam, she asked me some questions, and completed the form. After that, I submitted the form online and received a confirmation back.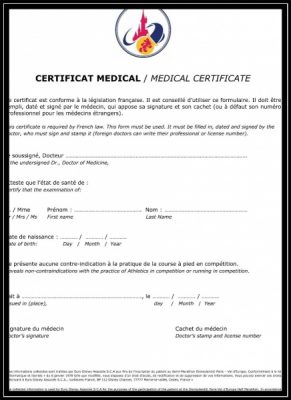 I would recommend having your form completed sooner rather than later to avoid any complications. Don't wait until the last minute just in case you run into issues!
Booking a Flight
Then came the search for a flight. I typically use third party search websites like Kayak, Expedia, Orbitz, etc. for searching only. After one bad experience booking with one of those sites, I was hesitant to do it again. After some searching though, I found that I could get a flight to Paris for literally half the price of what was listed on the airline website. It was too good to pass up, so we booked our plane tickets and we were set!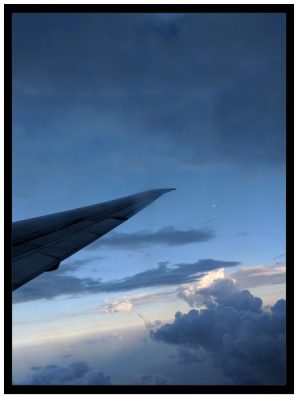 Waiting and packing. Packing and waiting.
Our final payment was due a few months before our travel. Now everything started to feel very real. I ramped up my training and when the themes for the race weekend were announced, Lisa and I coordinated outfits for the races.
For Walt Disney World, runDisney typically releases additional information about race weekends a few weeks before the race. Waivers, corral assignments for the longer distance races, and course maps are distributed in plenty of time. We had less than a week to go before Magic Run Weekend and we were still waiting for our vouchers. We got an email telling us that they were coming, but still we waited. I figured everyone was in the same boat though and I tried not to stress.
Instead, I turned my attention to packing. Once again, I was in uncharted territory. I live within driving distance of Walt Disney World, so I am used to being able to take as much as I want for a race. This time, I was organizing things into packing cubes, weighing bags, making my list and checking it twice. I understand now why this process is so stressful for runners who fly for a race!
Time to go!
I finished my packing and we were all ready to go! Except that we were STILL waiting for our final confirmation and vouchers. Finally, the day before we boarded our plane, we received them. Many runners had already left for Paris and had to print these at the expo due to their late release.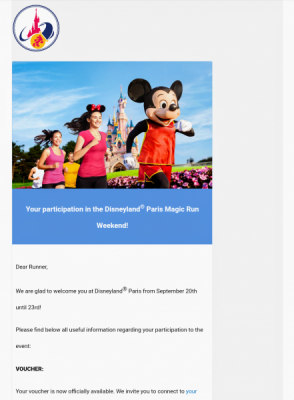 The day finally arrived and with our passports in hand, we headed for our plane. I can't even explain the level of excitement. As excited and nervous as I was, I had no idea how big this adventure would be. But I'll tell you all about that next time!
Have you planned a visit to an international Disney park? Do you have packing tips to share with other runners? Please share your tips and experiences in the comments or on Facebook or Twitter.
Did you like this article? Make sure to share it with your friends! Check below for easy ways to share!
Want to visit Disneyland Paris? Contact The Magic for Less Travel for more information and a free, no-obligation quote.

Incoming search terms:
https://www themouseforless com/blog_world/planning-for-paris-castle-chateau/