This post may contains affiliate links for your convenience. If you make a purchase after clicking a link we may earn a small commission but it won't cost you a penny more! Read our full disclosure policy here.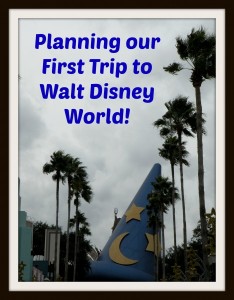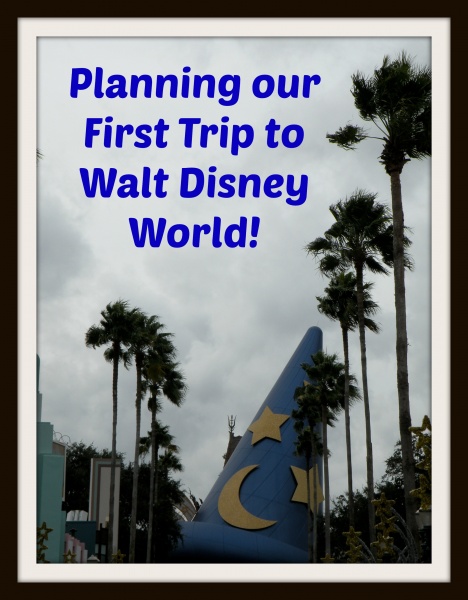 My husband and I took our kids to Walt Disney World for the first time in 2009.  By that time, we were Disneyland experts, so we felt it was time to spread our wings a little and fly southeast for a trip.  I had been to Walt Disney World many years before.  Yes, I probably should have put "many" in all caps because it was that long ago…
Anyway, as we started planning for this trip, I decided I needed a little help.  We had a lot going on in our life at that time, and so much had changed since I had last traveled to Walt Disney World.  We had used a travel agency that shall remain nameless for the kids' first trip to Disneyland, and I was less than thrilled with their service.  So, this time, I contacted The Magic For Less Travel to help me with my planning.  Who knew that this contact would lead to me actually working for them years down the line and helping others plan their first trips?  Oh, back to the story…  So, I contacted The Magic For Less Travel for a quote and decided to book with the agent who contacted me.  This really opened the door to more than just the normal research.  See, I was able to do as much or as little research into this trip to Walt Disney World as I wanted to or had time to.  My agent also sent me tips.  The two combined gave me just about all I needed to know to have a great trip.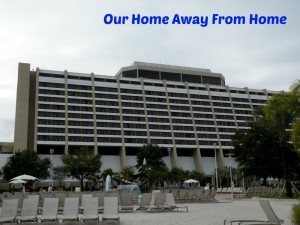 One of the first things we needed to decide was WHEN we wanted to go.  For us, this was a no-brainer as we wanted to see the holiday decorations when it wasn't as crowded as the holidays, so we decided to go right after Thanksgiving.  Then, we had to decide WHERE to stay.  This was a little sticky because we wanted to stay at Disney's Contemporary Resort; however, there was no discount for this resort at the time.  At full-price, it was a little more expensive than what we wanted to pay, so we reserved a moderate (Disney's Port Orleans French Quarter, I believe).  Closer to our trip, our travel agent emailed me and told me that she found a free dining offer at the Contemporary, so guess what we did?  Yep, we switched our reservation to a tower theme-park view room at the Contemporary.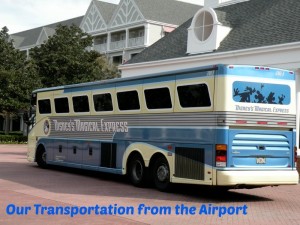 Then, we had to decide HOW to get there.  How to get to Orlando was an easy decision.  We lived in Arizona at the time, and the distance was too far for driving or train.  Our question was how to get from the airport to Walt Disney World.  We thought about maybe taking a town car but really couldn't resist the free trip on Disney's Magical Express.  I mean, "free" is my favorite four-letter word…  Isn't it yours?  Not only was the trip free, but they handled our luggage, and the kids were entertained by the movie that played as we parents sat back and enjoyed the ride.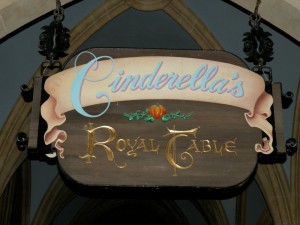 Ok, so eating is a big part of our vacation and getting just the right Advance Dining Reservations (ADRs) can be difficult.  We were actually able to get a surprise ADR for Cinderella's Royal Table, and you should have seen the look on my daughter's face when we took her to this meal!
We LOVED our time planning our children's first trip to Walt Disney World, and our trip was absolutely MAGICAL!  We spent time together as a family deciding what was important to see and do, and our experience there brought us closer together.
You might be wondering what I would recommend to those who may be planning their first trip or really for anyone who is planning a trip that they want to be a magical experience.  First of all, plan.  Yes, it takes time, but planning can be almost as fun as the trip, itself.  Plus, Walt Disney World is such a big place that it really is impossible to see and do everything it has to offer.  Planning will allow you to narrow down the most important things you want to do.  Also, I recommend a great planning site.  The Mouse For Less has a new page that is devoted to helping you plan the WHEN, WHERE, HOW, and WHAT of your first trip.  You can find that great resource here.
Happy Planning!