This post may contains affiliate links for your convenience. If you make a purchase after clicking a link we may earn a small commission but it won't cost you a penny more! Read our full disclosure policy here.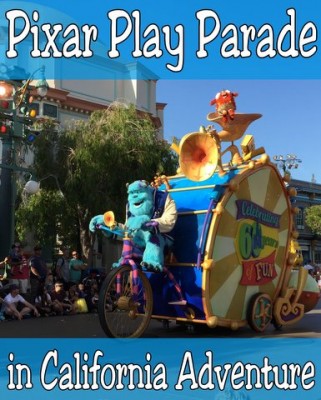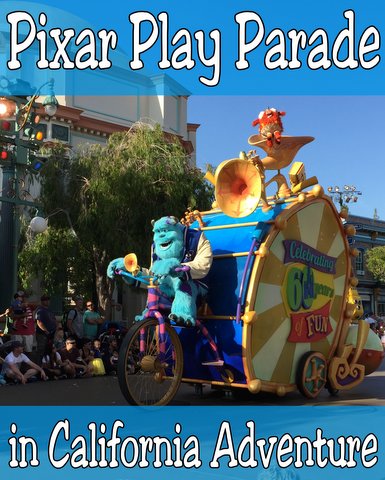 The Pixar Play Parade is Disney California Adventure's biggest daytime entertainment. Crossing the park from Hollywood Land to Paradise Pier, this energetic parade features characters from many of your favorite classic Pixar films.
The parade runs once each day from near the Tower of Terror all the way to Goofy's Sky School. I've seen it from both ends and any spot has a great view. Kids will like seeing their favorite characters larger than life and the catchy song "Countdown to Fun."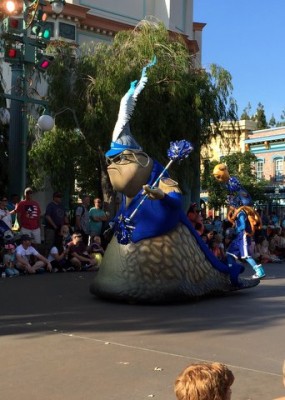 Sometimes there are special guests before the parade. This year it's drum major Roz from "Monsters University" and Sully pulling a "60 Years of Fun" band float.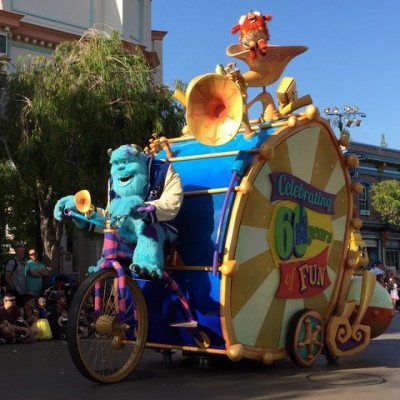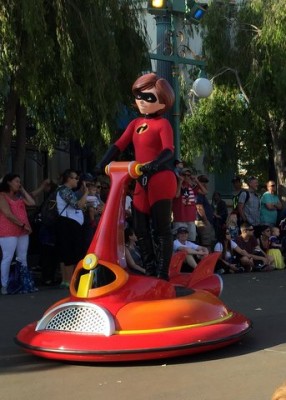 Mr. Incredible, Elastigirl, and Frozone each have their own scooter units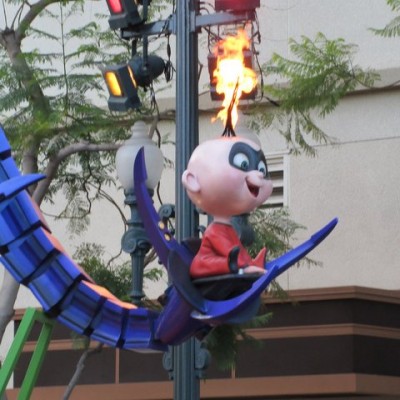 The Omnidroid carrying a flaming Jack-Jack is impressive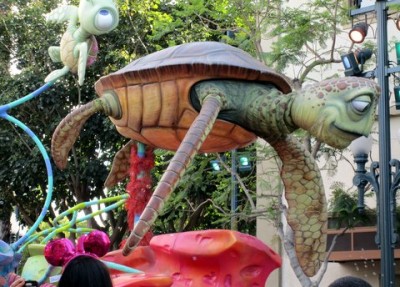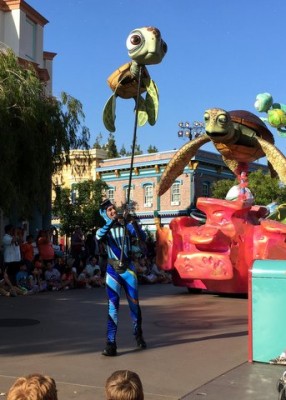 Crush and Squirt drop in from the East Australian Current to entertain guests. The parade features many small units powered by the performers as well as a dozen large floats.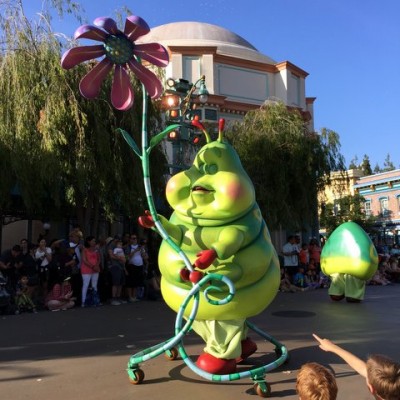 Watching Heimlich's segments try to catch him is cute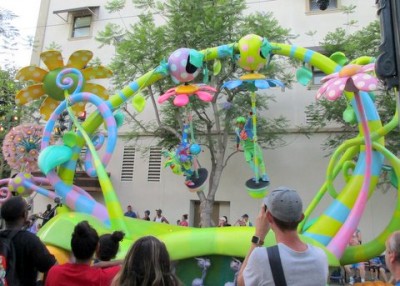 This "Bug's Life" float is one of several featuring acrobats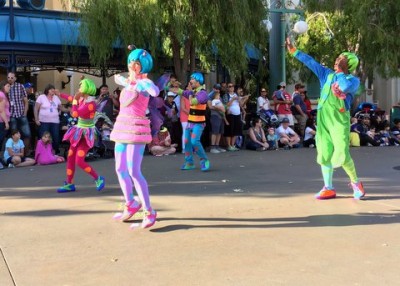 The performers are very spirited and do their best to engage spectators along the parade route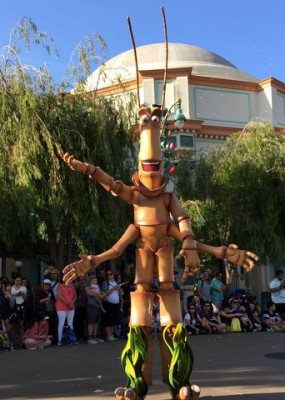 Can you tell how this stick bug moves around?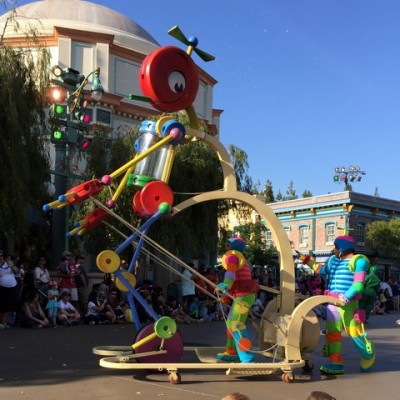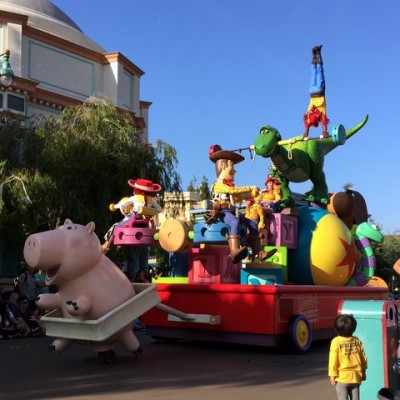 Another acrobatic float, featuring characters from "Toy Story"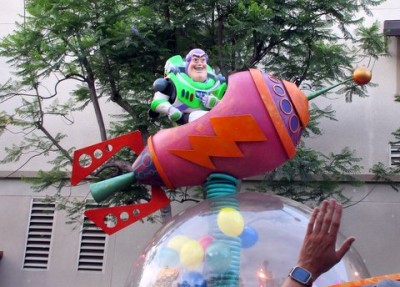 Buzz Lightyear, you are a toy! (and a pretty fun parade float!)
The parade units change — there have been Inside Out floats, Ratatouille floats, and others. This parade has been running since 2008 but shows no sign of flagging. It's easy to find a spot to wait and watch in the shade, especially on either end of the parade route (the parade route can be found on park maps). When we watched from near the World of Color viewing area in Paradise Pier, it took the parade about 20 minutes after its published time to reach us.
Have you seen the Pixar Play Parade? Where is your favorite place to watch it? Share in the comments.