This post may contains affiliate links for your convenience. If you make a purchase after clicking a link we may earn a small commission but it won't cost you a penny more! Read our full disclosure policy here.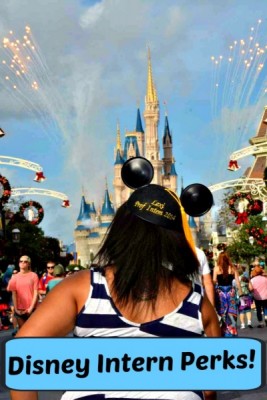 One of the questions that I have gotten in job interviews since my Professional Internships at Disney and from other college students interested in interning with The Disney Company is "what did you get out of your internship at Disney?" or "why would I want to take time out of school to work at Walt Disney World for a semester?" So here are my answers!
1) Name Recognition. When you work at the Walt Disney Company you become a part of a family and a very elite group of people. Disney can pick the cream of the crop, so when you put on that name tag you are showing that's what you are to the world. With the name of this company on your resume, so many doors will open for you. Remember that the Walt Disney Company is #6 on the list of the World's Most Admired Companies for 2015 (#1 on the Entertainment list). 
2) NETWORKING! When you become an intern at Disney, if you don't network, within and outside of your team, you are not taking full advantage of the great opportunity that you have in front of you. Disney is HUGE! Disney is the umbrella that handles not only parks and resorts, but ESPN, ABC, Disney Cruise Line, Adventures by Disney, and the list goes on and on. If you want to do something, anything, you can probably do it at Disney! This network will help you within and outside of the company!
3) Experience. You will not be getting coffee at this internship (though Starbucks will become a good friend during your internship), you will be doing great things that truly impact the business! You will learn what people with your major or background do in a huge company like Disney and you will get to see the benefits and results from the work you do right in front of you, which is something I love!
4) Your Fellow Cast Members. All of the Cast Members that I have ever talked to have had open door policies for questions, any help you could need for your cover letter or resume, or any job/role development opportunities that there may be. The Walt Disney Company is all about the people! Magic isn't just made for guests, but also for your fellow Cast Members. I've had people take time out of their schedule to help me or even give my fellow interns and I tours of random places around property.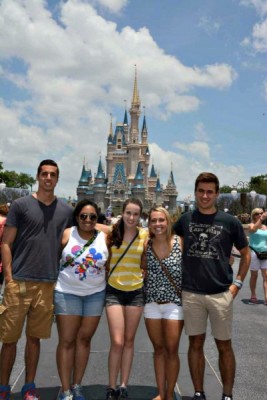 5) Friendships! I made friends with a lot of the interns that I've worked with and plan to meet up with them when I'm in their neck of the woods or vice versa. The people at Disney can really become a part of your family!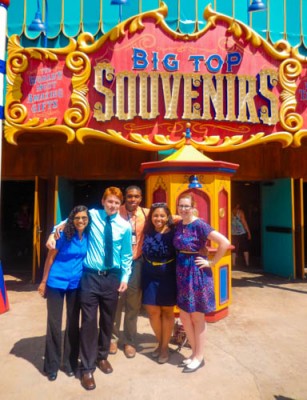 6) Learn New Skills. I have gone from "somewhat familiar" with certain programming languages and program to "super proficient." I've learned how to analyze data and give business suggestions from it and so much more. I've also learned how to give great customer service, be more efficient in my presentation and communication skills, and improve my time management and organization skills.
7) Holidays and/or special events at Walt Disney World! Since I spent a Fall at WDW, I got to spend Halloween and Thanksgiving at WDW. This year, I'll get to spend those two plus Christmas and New Year's on property as well! On top of that, Food & Wine is during Fall as well. Of course, Spring and Summer have their holidays, too! Easter, Flower & Garden, Valentine's Day, and Fourth of July are all very unique and fun experiences at the World!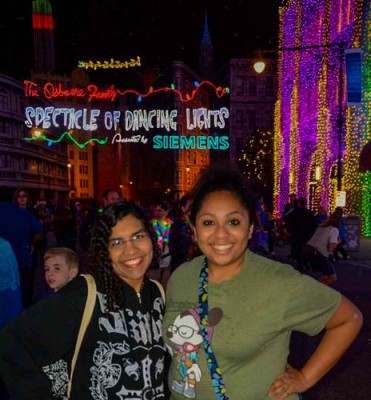 8) Discounts. Along with your complimentary admission to the park, you will receive discounts of merchandise and food within the parks. You'll get access to Cast Connection, Company D, and Property Control, which are some of the coolest stores ever! You also get some pretty great discounts at Disney Springs, which can come in handy!
9) You'll get to live in Orlando for 5-8 months! Though we all love Walt Disney World, there's so much to do in Orlando! There's a bunch of beaches within 2 hours of us, there's Universal Orlando, Sea World, Legoland, three Outlet Malls, the Mall of Millenia, and even Gator Land if that's what floats your boat. You, also, can't forget about the restaurants spread out across the city, everything from 4 Rivers Barbecue to Giordano's Pizza deserve a try as well.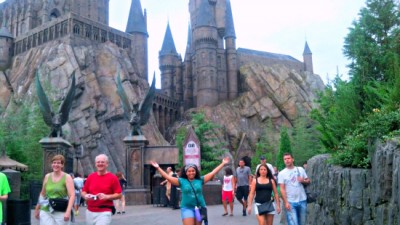 10) IT IS DISNEY WORLD! You will have FUN and get rewarded for it!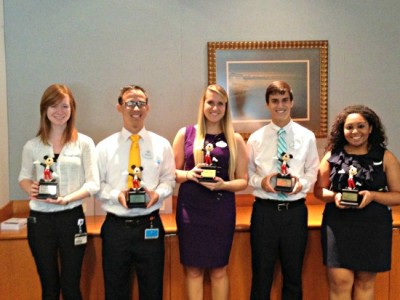 Have you ever done a Disney Internship program? Let us know your thoughts on the best perks in the comments!
Incoming search terms:
https://www themouseforless com/blog_world/perks-disney-intern/
https://www themouseforless com/blog_world/perks-disney-intern/#:~:text=Along with your complimentary admission which can come in handy!
disney imagineering intern pto
disney professional internships benefits
disneyworld intern blog