This post may contains affiliate links for your convenience. If you make a purchase after clicking a link we may earn a small commission but it won't cost you a penny more! Read our full disclosure policy here.
Recently a tiny bar poofed into existence on Disney's Boardwalk. Nestled between Flying Fish and Trattoria al Forno, this spot offers a simple drink menu with a flair for the magical. I'm of course talking about AbracadaBar where legend has it the bar was once a local hangout for magicians until one night they all just… disappeared.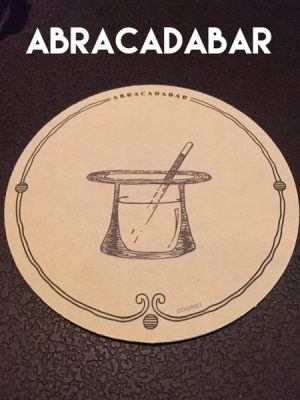 If you're looking for a uniquely themed bar on Disney World property look no further. It's cozy, one of a kind, and located just a short walk away from EPCOT and Hollywood Studios and is a great place to grab a drink. It's also a great addition to the Boardwalk's already fantastic array of drink stops, Big River Grille comes to mind, Disney's only onsite Brewery.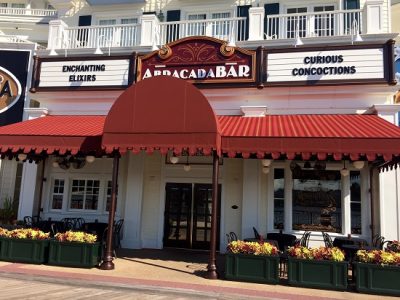 The facade makes the bar look bigger then it actually is
Decked out like a speakeasy, you can almost smell the musty décor and the various knickknacks that adorn the walls offer guests plenty to look at. You'll also find posters of various magicians that were regulars at the establishment until their disappearance along the walls. If you stare long enough they'll even transform right before your very eyes. There's even a curious mirror waiting for guests' right outside the restroom.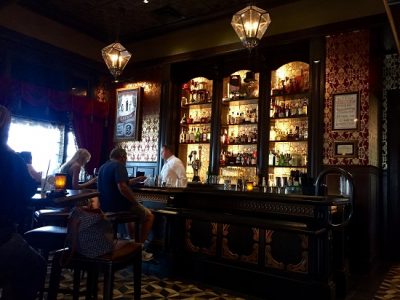 Bar area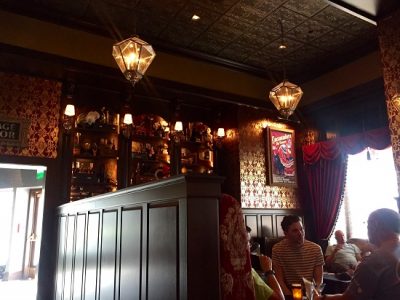 Wall of oddities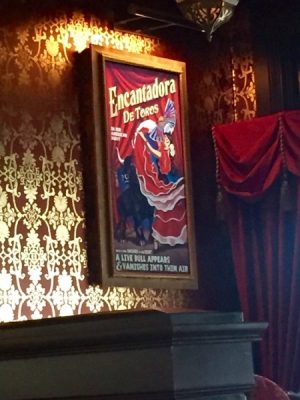 Now you see her,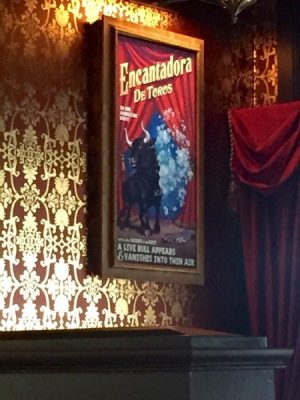 Now you don't.
AbracadaBar offers a great place to get a pre-dinner cocktail or to lounge about with a few friends. Doors open at 4 P.M. and seating is limited, but I would recommend stopping in and trying one of their signature cocktails. The cocktails make up most of the minimal menu, but wine, beer, and non-alcoholic drinks are available as well.
I had The Conjurita, a magical margarita that changes colors. Most of the mixed drinks fit into the time period and add a hint of authenticity. AbracadaBar is a great little bar and even if you're not a drinker it's still worth checking out what the Disney design team was able to accomplish. However, I do have a few gripes.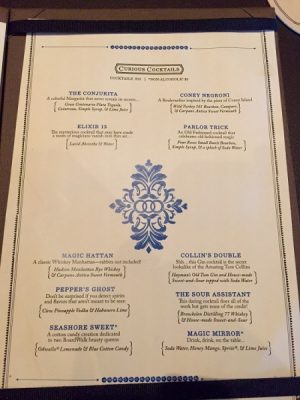 Mixed drink menu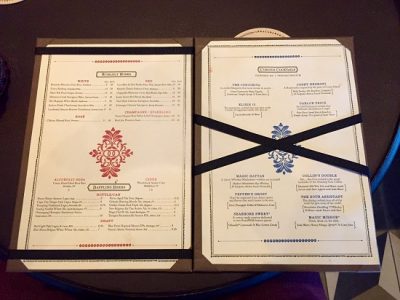 Full menu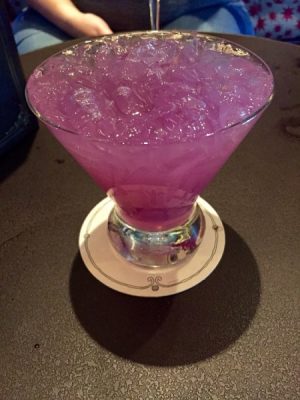 The Conjurita
The drinks are a little on the expensive side. It's not too far off regular Disney prices and you're paying for atmosphere, but unless you've got deep pockets you might have to keep it to a one drink minimum. I also think there needs to be more "magic" strewn through the location. The changing posters and unique mirror are great, but I was expecting entire walls to change colors or for some of the trinkets to move. Maybe in the future they'll implement more magical elements, but that aspect of the experience seems a little lacking. All that said, you owe it to yourself to check out AbracadaBar.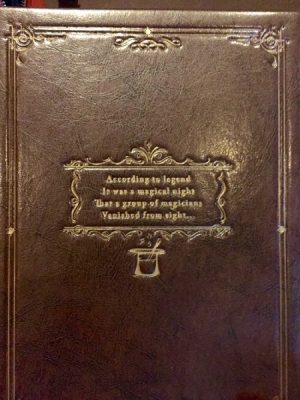 Front and back exterior of leather menu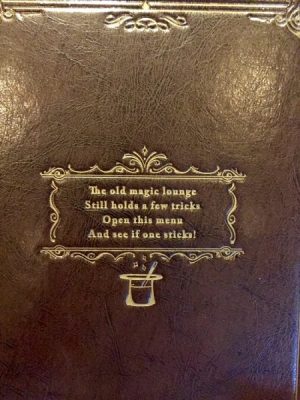 Have you experienced the AbracadaBar? Share your thoughts in the comments.
Incoming search terms:
https://www themouseforless com/blog_world/peak-behind-curtain-abracadabar/