This post may contains affiliate links for your convenience. If you make a purchase after clicking a link we may earn a small commission but it won't cost you a penny more! Read our full disclosure policy here.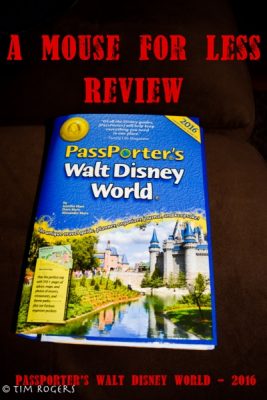 When you start planning a trip to Walt Disney World, you can easily get overwhelmed not only with the plentiful information, but the plentiful sources of information as well. Even if you only look at actual books it can be hard to decide which one (or ones) to try. You might look to Birnbaum's to get the official Disney line on things with some great pictures to get you excited. You might look to the Unofficial Guide for an incredibly comprehensive and honest perspective, or specific touring options.
With just the reputation and quality of those guides, you might think that you would need a really good reason to even begin looking anywhere else. For the super-planners among us, I believe "PassPorter's Walt Disney World" gives a multitude of great reasons to give it a try.
Note: I reviewed the 2016 edition of this guide, but I think many of the observations will be relevant for future editions.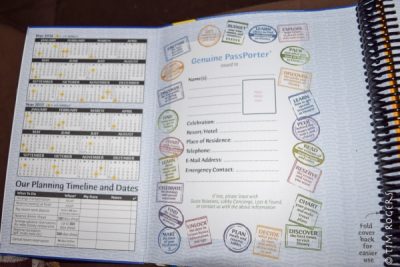 The book itself is designed to go with you, on the cover there are places to write down important reminders, addresses, and dates for your planning. It also has a reinforced flap to protect the book and a strap to keep it shut in your bag.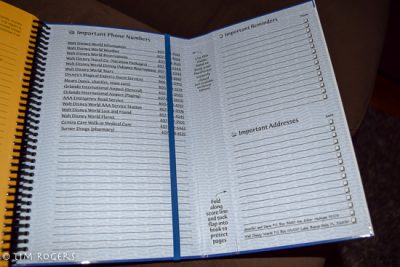 Content-wise, one overall interesting feature of PassPorter's is that additions and big changes are highlighted, so if you use the guide year after year as a planning tool you can easily and quickly find new things. Additionally, there are color coded tabs on the side of each page (the whole guide is printed in color) so you can easily find the section you are looking for.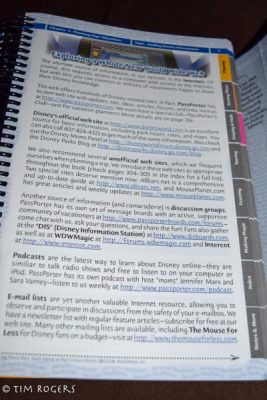 Complete with a shout out to the Mouse for Less!
The guide is organized in the order you might experience a trip, from planning through travel, hotels, and more. Throughout there are some helpful worksheets and charts, like this one for budgets, that you can fill out in the book or go to the referenced electronic version. They even include a packing list with provisions for various needs.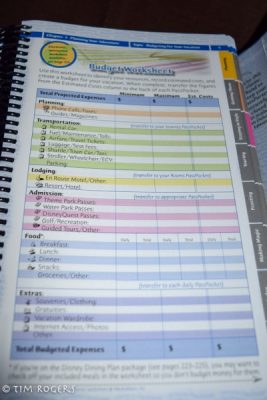 For resorts, this guide has a chart comparing amenities, and a focus on each resort, including travel time to the parks, room diagrams, maps of the resort area, and reviews. This can be a great asset to you whether you are starting from a blank slate and want to figure out where to stay, or know where you are staying and want to orient yourself before arrival. Again, the most unique and individually useful part of this is the worksheet for you to keep track of your lodging details.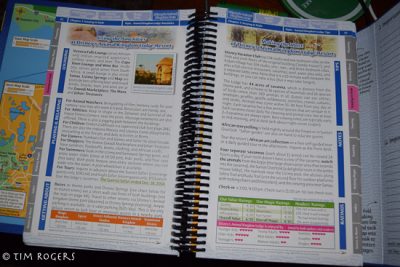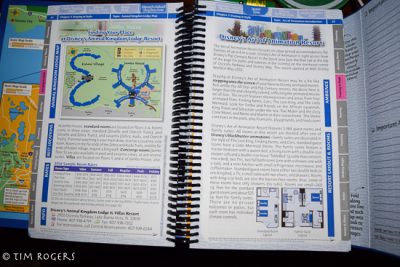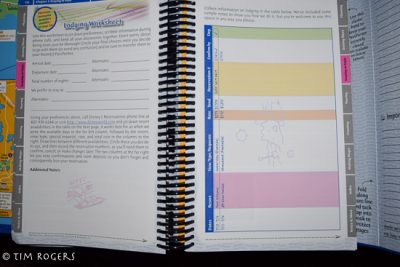 For the parks, the presentation in PassPorter's is kind of a mix between Birnbaum's and the Unofficial Guide. There is a lot of information, breaking down terms and adding tips, while also including some great pictures from the PassPorter's community. Each attraction has a short description, recommended ages, duration, thrill factor, ratings, and scope.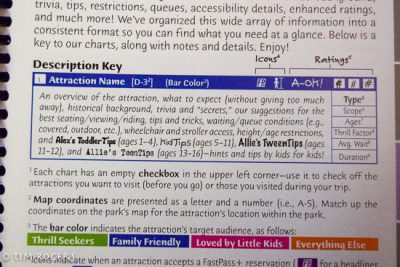 For me, the standout feature of the parks coverage is their collection of maps. These maps are easy to read, are color coded to show attractions, shops, and food locations, include parade routes, and even show estimated walking times between different points. This last feature is a great asset for first time guests trying to decide if they can make that FastPass in time or how long they can sleep in and still get to their Advance Dining Reservation.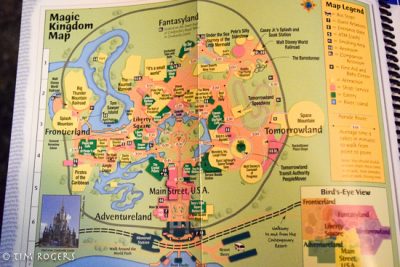 After going through the descriptions and ratings, you can then complete your personal "Touring Worksheet" to start thinking about which attractions you don't want to miss. The food section is arranged similarly for each location followed by Meal and Advance Reservations worksheets.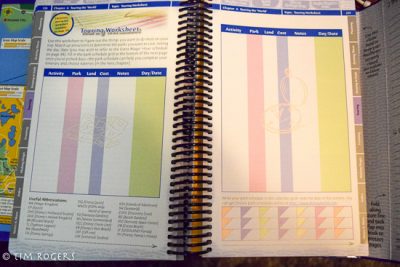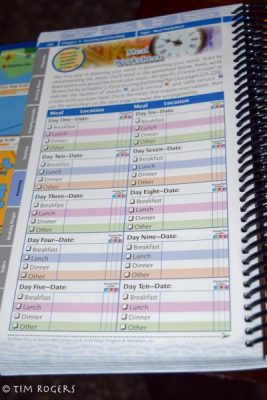 The final section covers many of the magical extras you can experience, including things like PhotoPass and tours. Between the officially written section and the completely customized planning section is a collection of reader photos, which are a lot of fun to see.
For me, what sets this book apart from others is the customization at the end. Each phase of your trip has its own page, with pockets to hold important things, like maps and keepsakes. The front of each can be filled out with your plans, while the back has room for you to add your memories, culminating with a final trip report. This resource is fantastic for keeping you organized before, during, and after your trip.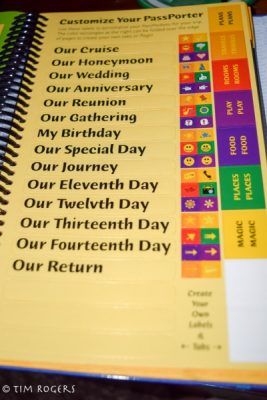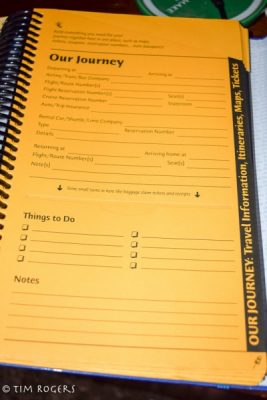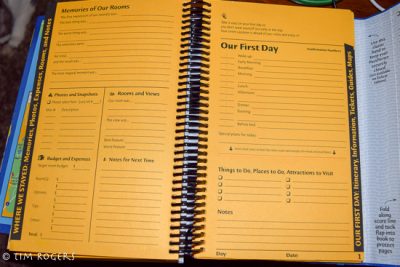 As a whole, I think PassPorter's is a great guide for the uber-planners among us. If you want to organize everything ahead of time and make it easy to bring with you, this guide does most of the work for you ahead of time. And since much of the value for you is in the parts you will personalize yourself, you could even save a little money by purchasing an older guide.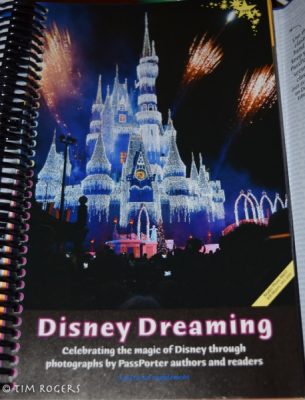 On a personal note, the 2016 edition of PassPorter's Walt Disney World was dedicated to my uncle, Bill Myers, who was killed in the line of duty around this time last year. He was a longtime member of the PassPorter community and the guide features several of his great photographs, including the one above. This guide is a happy reminder of our shared passions for Disney and photography, and also a testament to the deep connections and impact that members of the Disney fan community can have with each other. I'm happy his positive impact on the community will be felt for many years to come.