This post may contains affiliate links for your convenience. If you make a purchase after clicking a link we may earn a small commission but it won't cost you a penny more! Read our full disclosure policy here.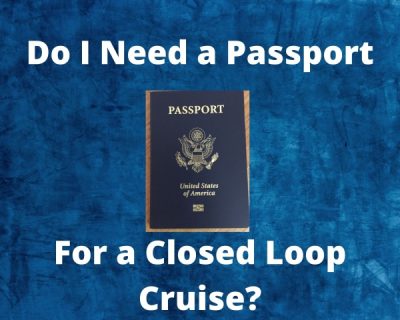 When do you need a passport to cruise with Disney?
I love the Mouse for Less groups for Facebook, both the one dedicated to general Disney travel and the one that specifically talks about Disney cruises. It's a great place for new Disney travelers to connect with seasoned ones. Here, they can ask question and get some great advice.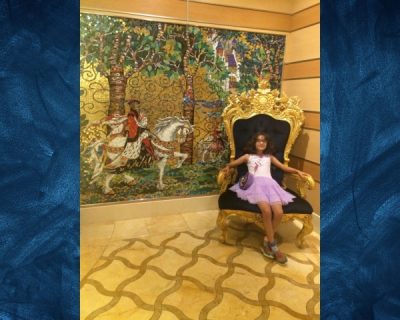 A princess enjoys a closed loop cruise on the Disney Dream
One of the questions I see asked a lot is "Do I need a passport if I am doing a closed loop cruise?" Although at first glance, the answer may appear simple, in reality, it is quite nuanced. Let's break it down.

First of all, what are we talking about when we use the term "closed loop cruise?" Simply put, a closed loop cruise is one that begins and ends at the same domestic port. For example, Disney's popular Caribbean cruises that begin and end in Port Canaveral, Florida, are closed loop cruises. Yes, these cruises dock in the Bahamas (including at Disney's own Castaway Cay) but they begin and end at Port Canaveral.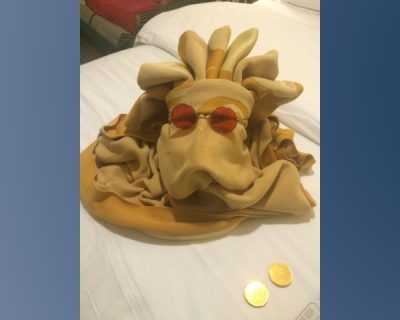 A towel sculpture wearing my sunglasses during our closed loop Disney Cruise
Technically speaking, a passport is currently not necessary for this type of cruise. (As always, check the requirements before planning your trip, as things have changed over the years.). A government issued ID card is usually all you need.

Keep in mind, though, that if for some reason you are taking a cruise that begins and ends at different ports, you'll need a passport, even if both those ports are both in the United States. A quick glance at Disney's current list of cruises does not show anything that falls under this category. However, in the past, Disney has offered this type of cruise.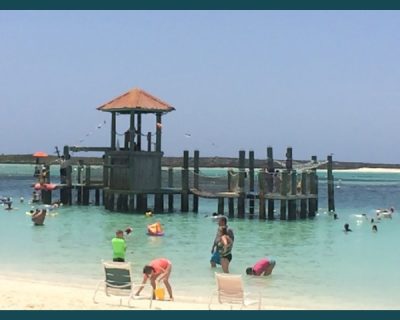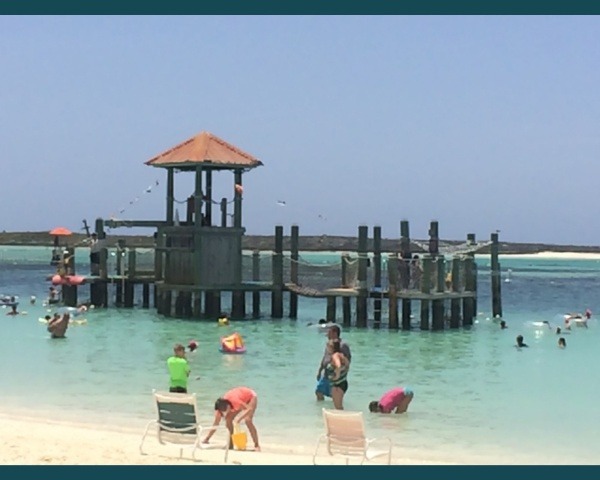 Castaway Cay, a stop on one of Disney's popular closed loop cruises
So now you may be thinking, "Great. I'm doing a closed loop cruise. I won't get a passport." Not so fast. I understand that getting a passport is an investment of time and money. However, it is still a good idea to have one on your closed loop cruise.

No one likes to think about anything going wrong on a Disney vacation, and instances when they do are rare. But they do happen. Let's say you're on a Disney cruise and someone in our travel party becomes injured while on the island of Nassau. Your travel party is now at the hospital, and it doesn't look like you'll be able to get back on the ship when it's time to leave. If you don't have a passport, you're going to have a very difficult, complicated time trying to get home.

This is why the friendly and helpful agents at The Magic for Less Travel recommend passports for all cruisers, even when that passport isn't necessary. It will give you peace of mind. And, who knows? Having that passport might inspire you to book a more exotic Disney trip in the future. Paris? Tokyo? Adventures by Disney? It's all accessible to you if you already have a passport!


What are your thoughts?  Share your thoughts in the comments or on Facebook or Twitter!
Did you like this article? Make sure to share it with your friends! Check below for easy ways to share!  
Want to visit a Disney Destination? Contact The Magic for Less Travel for more information and a free, no-obligation quote.

Incoming search terms:
https://www themouseforless com/blog_world/passport-closed-loop-cruise/
disney cruise is a passport required