This post may contains affiliate links for your convenience. If you make a purchase after clicking a link we may earn a small commission but it won't cost you a penny more! Read our full disclosure policy here.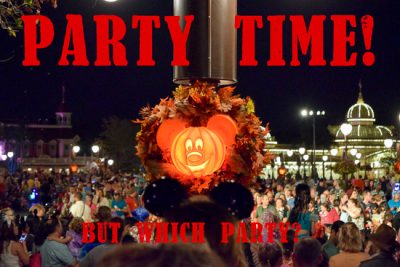 If you decide to plan a trip to Walt Disney World anytime between Labor Day and New Year's Day, they are inescapable – the parties. In the months of September and October we have Mickey's Not So Scary Halloween Party (MNSSHP) and through most of November and December there is Mickey's Very Merry Christmas Party (MVMCP). Each of these parties take place several nights a week at the Magic Kingdom – if you see park hours showing a 7:00 p.m. closing that probably means there is likely a party – and they all cost a separate fee outside of your normal park admission.
We get a lot of questions about whether or not the parties are worth it, my short answer is that I think both are worth trying at least once, especially if you enjoy characters, parades, or fireworks.
However, the focus for today is if you decided you want to attend one of the parties, but aren't sure which one. Below I've broken down the parties into a few different categories to compare and help you decide!
Characters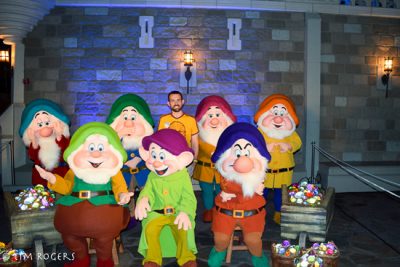 One of the major reasons to attend the parties is the multitude of special character greeting opportunities. Several of those opportunities are the same at both, including special Aladdin characters, Captain Jack, and all seven Dwarfs together. Others are roughly comparable, such as Scrooge, Donald and Daisy in winter gear vs. Donald and Daisy in Halloween costumes or Jack and Sally vs Jack as Sandy Claws.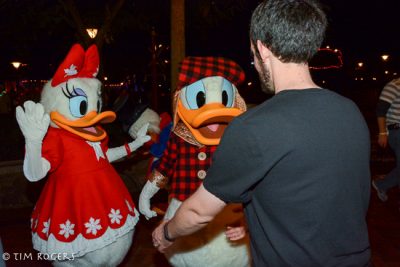 Some of the biggest distinctions are:
-MNNSHP has more villains, including Jafar, Lotso, the Queen of Hearts, and Cruella
-MVMCP features several of the princesses paired with their respective princes
-while both parties have a collection of Winnie the Pooh characters, MNSSHP features the gang in adorable Halloween costumes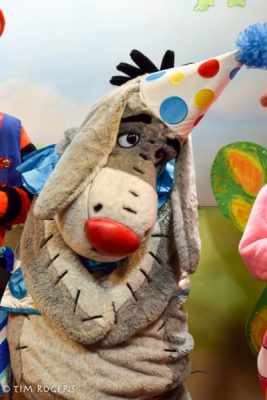 -at MVMCP, you can meet Santa Goofy (and Santa)
Overall both parties are pretty even in this area, but if I had to choose a winner I would get the slightest of edges to MNSSHP simply for the Winnie the Pooh costumes and my wife's love of Eeyore.
Verdict: Tie
Parades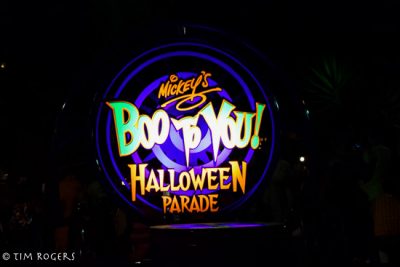 Each party has its own special nighttime parade, Boo to You at MNSSHP and Once Upon a Christmastime at MVMCP. Once Upon a Christmastime will definitely get you in the holiday spirit and, among other things, features a fantastic collection of toy soldiers, but Boo to You is the hands down winner in this category.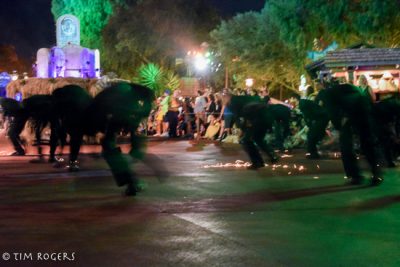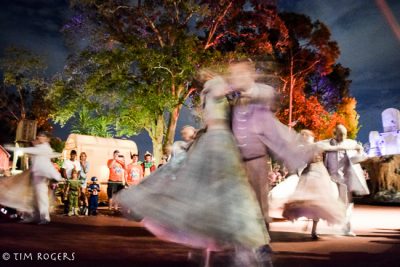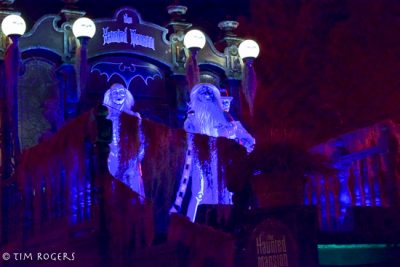 Besides a tune that you will not be able to get out of your head for a year, Boo to You is filled with unique moments that will definitely leave an impression. The best of these are the groupings from the Haunted Mansion, including gravediggers, dancers, and the Hitchhiking Ghosts. If you are at MNSSHP plan on seeing this twice, you'll be glad you did. Oh, and make sure you are in place early so you don't miss the Headless Horseman's ride.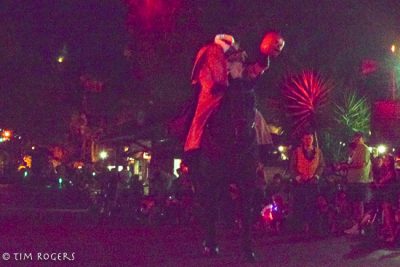 Verdict: MNSSHP
Fireworks
Once again you get a special nighttime extravaganza at each party, Hallowishes and Holiday Wishes. Once again, Holiday Wishes is a great show that really gets you into the holiday spirit, but Hallowishes is arguably the best fireworks display that Disney puts on. The soundtrack is perfect and the pacing and build-up leading to the finale works really well.
Verdict: MNSSHP
Extras
Besides the activities above, there are a few special extras for each party. MVMCP has cookies and hot chocolate while MNSSHP has numerous Trick of Treating locations that can give you literal bags of candy. Last year, our candy haul was enough to supply all of the Trick-Or-Treaters coming by our house on Halloween.
Additionally, both parties have special castle stage shows and other entertainment. MNSSHP has impressed in recent years with a Hocus Pocus themed show and the "Cadaver Dans" wandering through Frontierland. MVMCP gives you the opportunity to meet Santa and experience "snow" on Main Street U.S.A.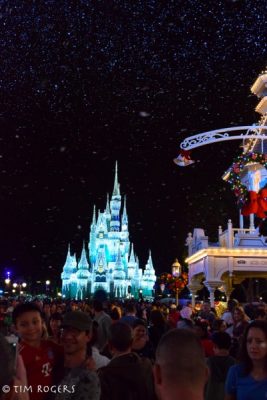 One of the coolest parts of Christmas time at Disney World is the lighting of Cinderella's castle. It is breathtaking. However, it is possible and easy to see the lighting and castle in lights without going to the party.
Verdict: MNSSHP
Outside Factors
For me, the biggest outside factor to consider is what is going on elsewhere in Disney World in relation to that same holiday celebration. For Halloween, MNSSHP is pretty much it – you can of course see the Fall decorations at the Magic Kingdom outside of the party, but none or the other parks or resorts have a concerted effort to celebrate Halloween through the fall. As such, the atmosphere at MNSSHP is highly concentrated, which helps make the party feel special.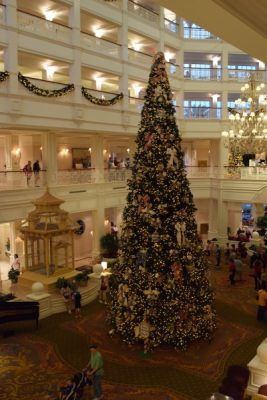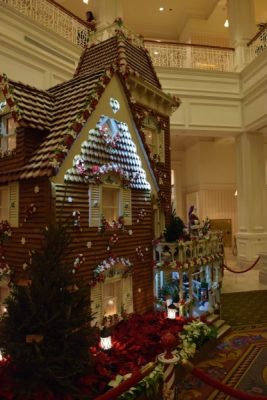 For MVMCP, you definitely feel the holiday spirit during the party, but you can feel it many other places as well. From the Candlelight Processional and holidays around the world in Epcot, to special events in Disney Springs, to gingerbread creations and beautiful trees at the resorts, the entirety of the Walt Disney World resort area seems to be teeming with holiday spirit. As such, the difference in spirit and energy between MVMCP and the rest of the resort is less pronounced.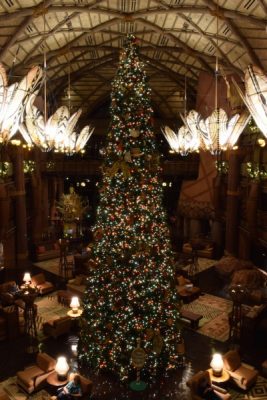 Once again, if you are planning a trip that is definitely only occurring during one party or the other, I think both are worth doing at least once. We enjoyed them both and are happy we made the effort and paid the extra fee to do so.
However, if you are still early in the planning phase, are going twice, or can only handle so much party time I would recommend going to Mickey's Not So Scary Halloween Party. I absolutely love Christmas, but think that the uniqueness of the experiences at this party, and the ability to only get them there makes this the clear winner.
Which would you choose to experience, if you could only choose one? Share your thoughts in the comments section.