This post may contains affiliate links for your convenience. If you make a purchase after clicking a link we may earn a small commission but it won't cost you a penny more! Read our full disclosure policy here.
I recently discussed having an amazing dinner at Palo onboard the Disney Magic as part of my recent cruise up to Canada. Now, while this was one of the best meals I've ever had onboard a Disney Cruise Line ship, many consider Palo Brunch to be the best meal overall….and honestly, I'm not one to disagree.
Palo Brunch is only offered on days at sea and this adult's only experience fills up fast! Matter of fact, when I checked in for my cruise at the 90 day mark as part of the Silver Castaway Club level, there was zero availability. I knew not to fear. Usually when you get onboard the ship, if you head up to Palo, you can typically get a reservation, as they keep slots open. This was clearly not the case, as my friend went up to Palo to make our reservation and while she thought she had made the reservation, they had actually only put us on a wait list. After following up on the confusion, Disney did manage to secure a reservation for us. So, tip….if you are wanting to have brunch at Palo and you can't get the reservation ahead of time, make sure that you head to the restaurant first thing and double check to see if it's an actual reservation you are making or if it's that your name is being added to a wait list.
Minus the little hiccup, this meal, turned out to be incredible stellar, as per usual.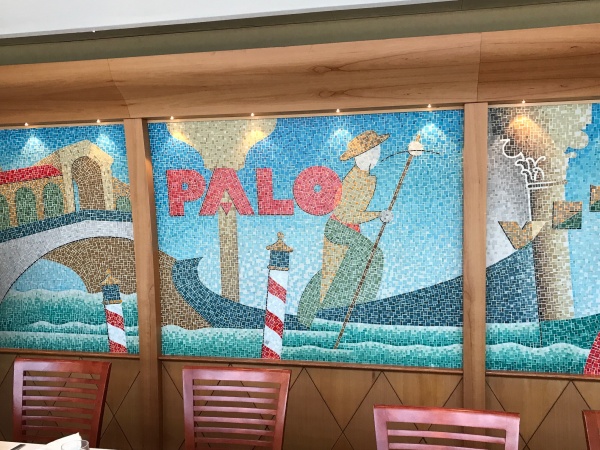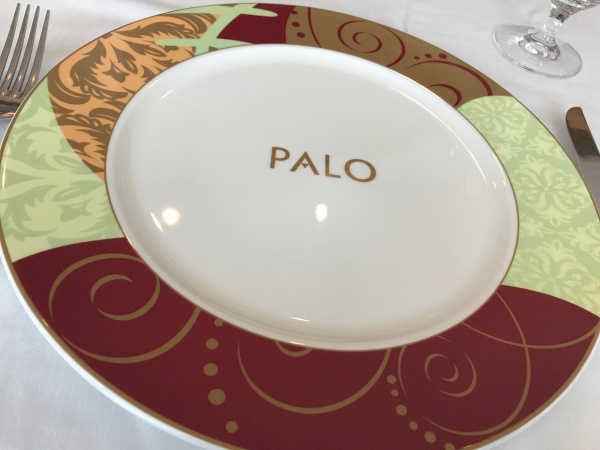 We were seated and then immediately escorted over to the buffet. The buffet on the Magic is a touch different than the ones on the Dream and the Fantasy. The Dream class ships utilize a private room to display all the dishes, however, on the Magic, they were on display in the middle of the restaurant.
The plethora of options available for the brunch buffet is plentiful. There are pastries, sticky buns, scallops, shrimp, crab legs, olives, artichokes, deviled eggs, meats, cheeses, salmon mousse, ahi tuna, breads, tomato mozzarella salad, and so much more. It is so hard to decide what things to put on your plate.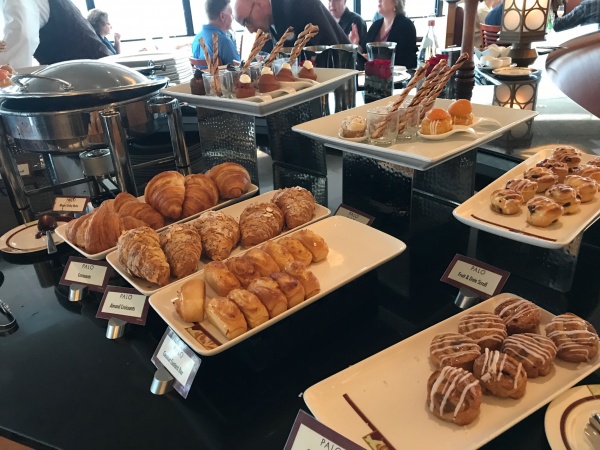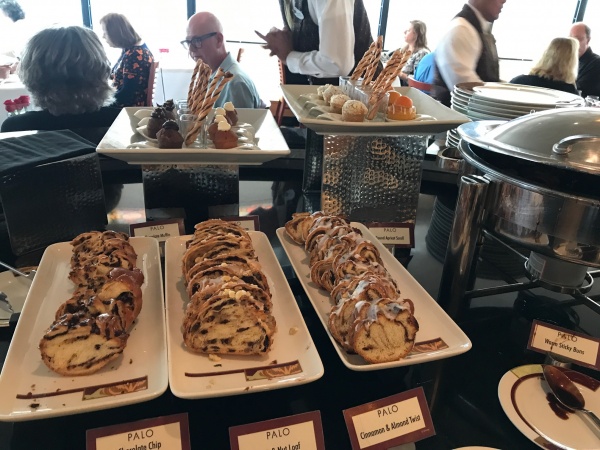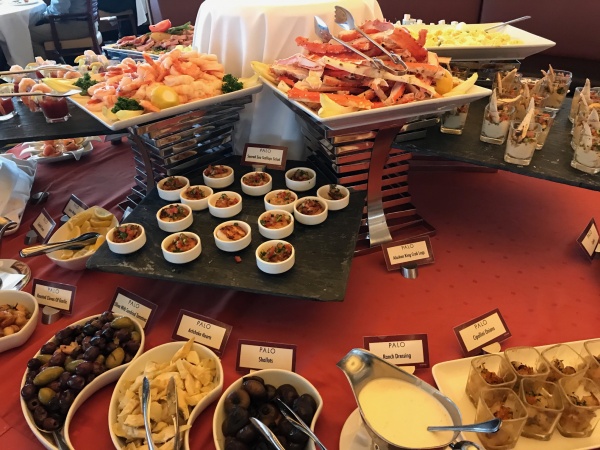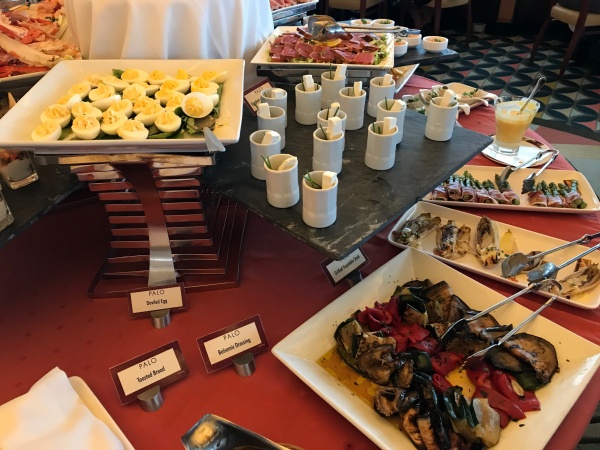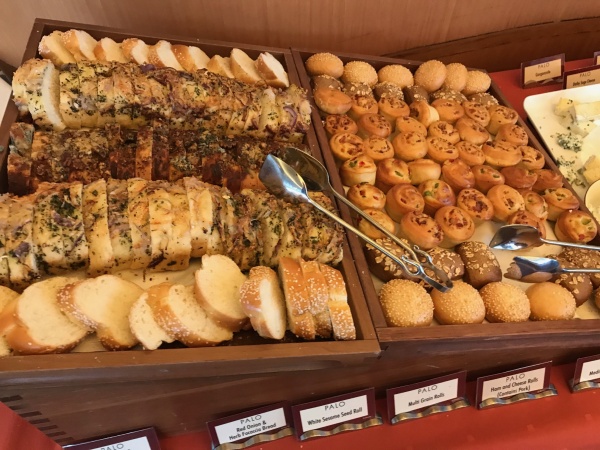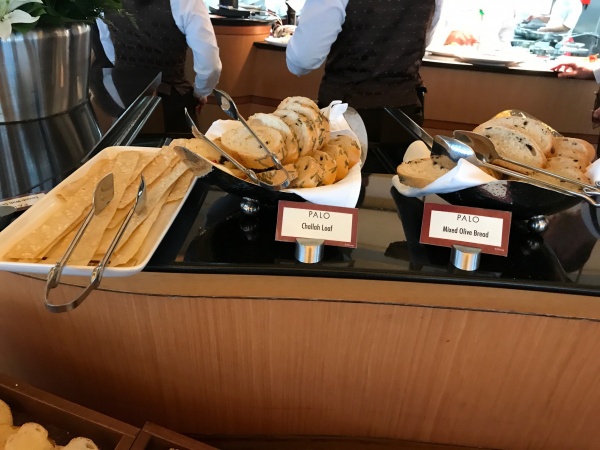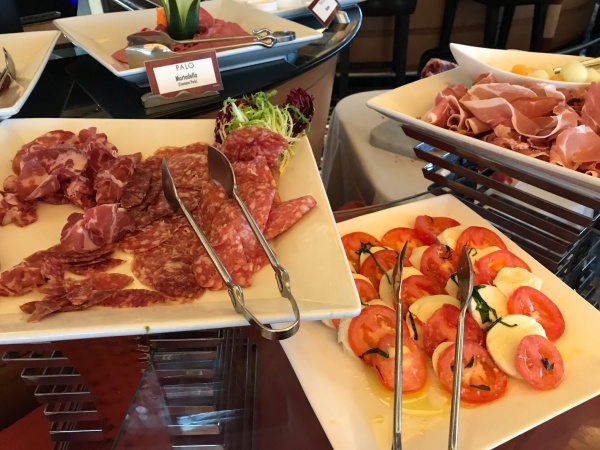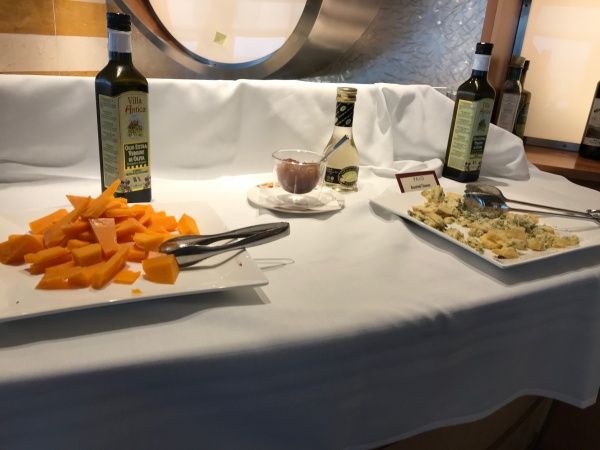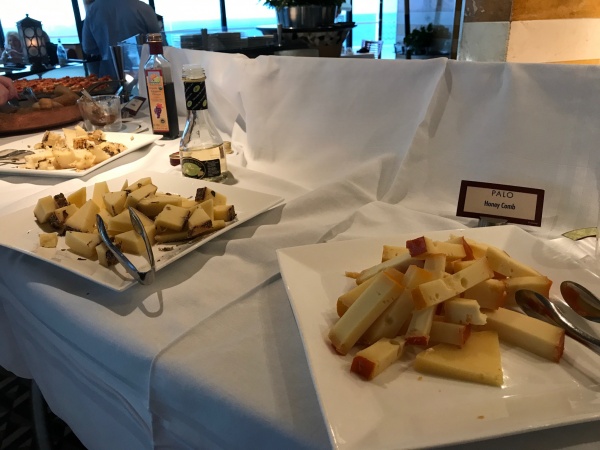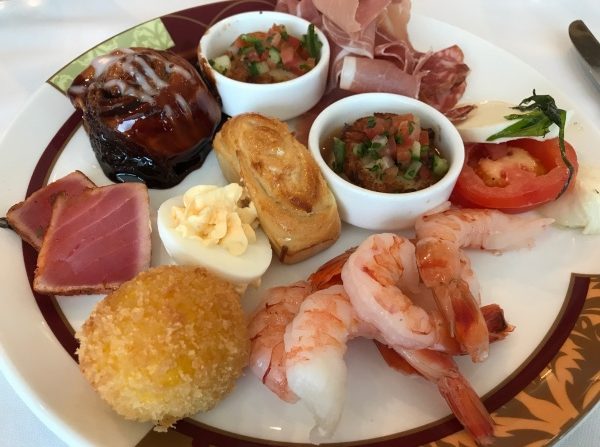 But that's just the first course! Guests can also choose from an entree. Choices include breakfast options like waffles, pancakes, and egg dishes. There's also pizzas, and lunch inspired options like ravioli, snapper, lasagna, and steak.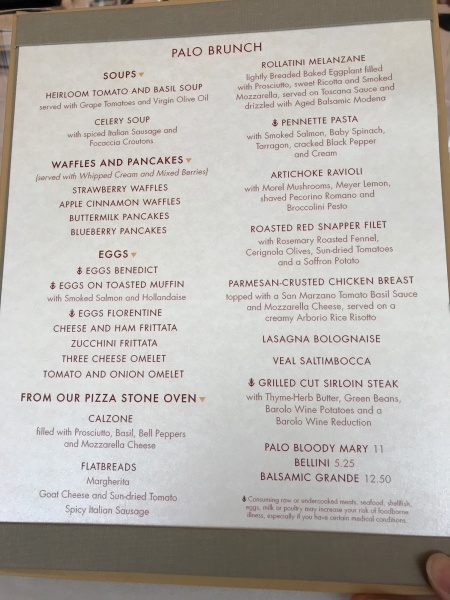 My husband got the lasagna, which was a decent size portion and excellent.
I however, got the most popular dish, the chicken Parmesan. This was so fantastic. It's a good sized chicken breast, served with a tomato basil sauce, mozzarella cheese and then served on bed of risotto. I'm drooling just thinking about it. It's so tasty.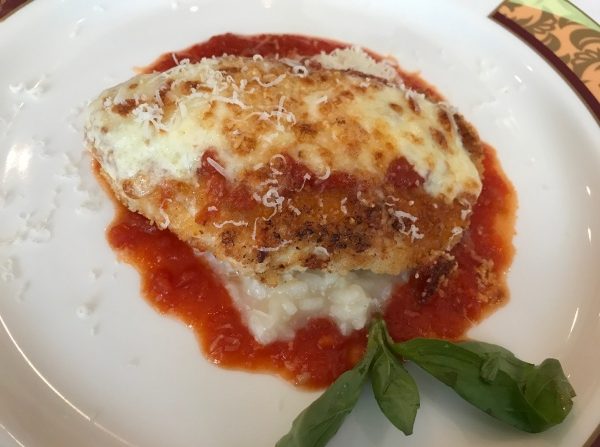 Then for dessert, Guests are invited to head back to the buffet to enjoy from the bountiful selection of desserts. There are options like tiramisu, chocolate covered strawberries, pistachio chocolate cake, cannoilis, pannacotta, and more.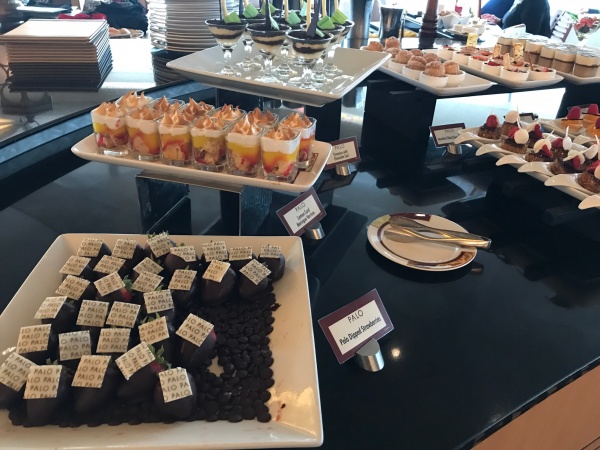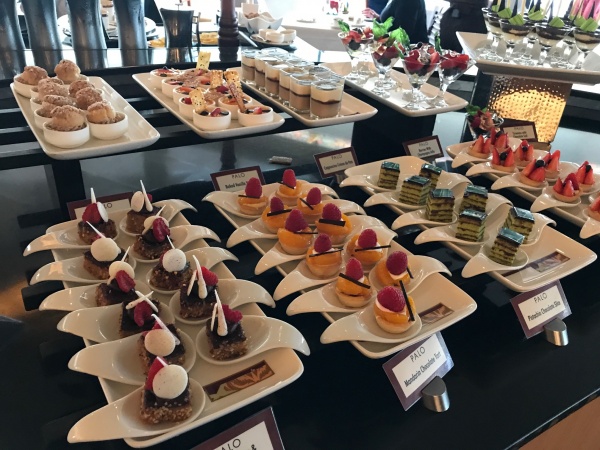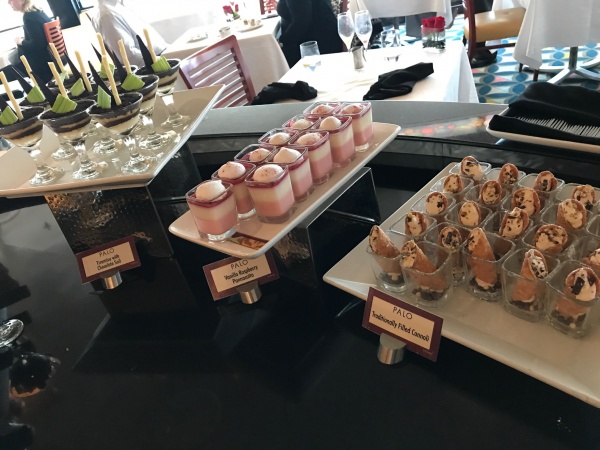 I opted for most of the chocolate dishes….of course.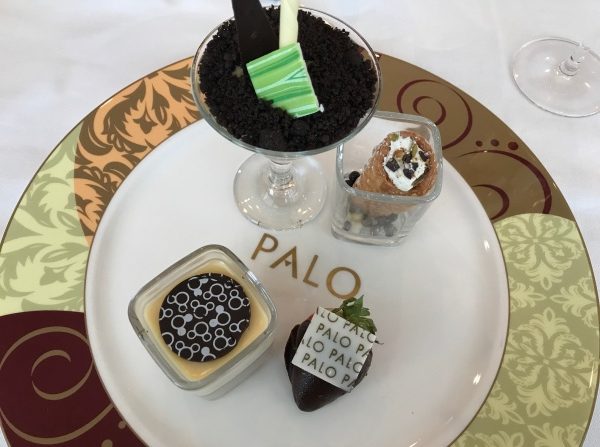 You will leave Palo rather stuffed. They almost had to roll me out of there. It's all so incredible and you don't want to stop eating.
Have you tried Palo brunch onboard the Magic? What did you think? Share in the comments,or on Facebook or Twitter!
Did you like this article? Make sure to share it with your friends! Check below for easy ways to share!
Want to visit sail on Disney Cruise Line? Contact The Magic for Less Travel for more information and a free, no-obligation quote.