This post may contains affiliate links for your convenience. If you make a purchase after clicking a link we may earn a small commission but it won't cost you a penny more! Read our full disclosure policy here.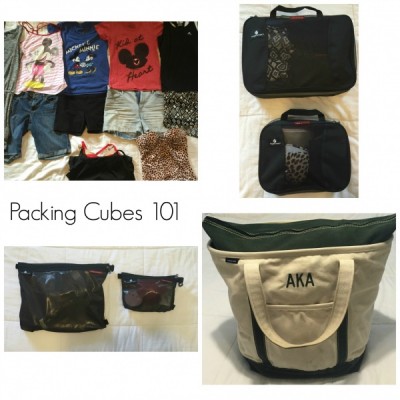 I have always been an organized person, but before packing cubes, no matter how organized I attempted to be when packing my suitcase, it all ended up a jumbled mess. Packing cubes are a sort of miracle to me; using them enables me to somehow pack many more things into the same amount of space as I had before.
When I first heard the word "packing cubes" I pictured those hanging closet organizers with cubbies that you stuff your sweaters and shoes into. For years I actually thought people were putting their park-going outfits into those organizers while they were hanging in the closet, and then stuffing them down into a suitcase. Turns out, I was completely wrong!
Packing cubes are zippered fabric organizers for clothing, shoes, accessories, and anything else you might want to take with you. I use the Eagle Creek Pack-It system, including the Packing Cubes, Compression Cubes, Sac Set, and Shoe Cube. Another popular brand is Ebags, and recently Disney even joined in on the action and introduced their own travel line with "Disney-Travel-Accessories-Gear" or "Disney TAG."
On my most recent trip to Walt Disney World 2 weeks ago, my husband and I took 1 carry on bag each. Here is what I brought with me for our 4 night trip:
Clothing: 4 shirts, 4 pairs of shorts, 1 dress, 1 bathing suit, 1 nightgown, underthings, 2 pairs of shoes, 1 towel
Electronics: 5 chargers, 1 external charger, 1 camera, 1 video camera
Toiletries: Makeup, Bandaids, allergy medicine, loofa, box of bobby pins (This does not include my comb that I slid into the side pocket of the bag or any of my liquid toiletries such as hair products, soap, deodorant, and sunscreen that went into the TSA approved ziplock bag.)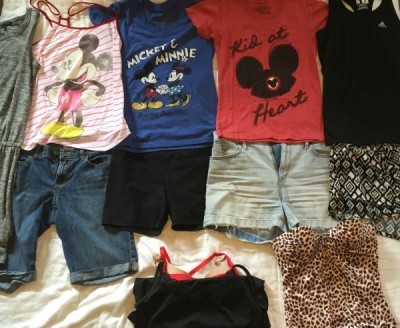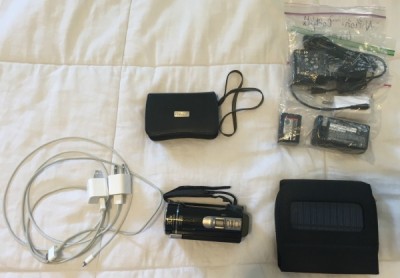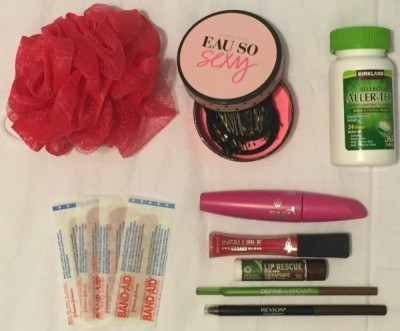 Using packing cubes, I was able to fit all of this into 2 Compression Cubes (1 large, 1 medium), 1 Shoe Cube, and 2 Sac Systems (1 large, 1 small).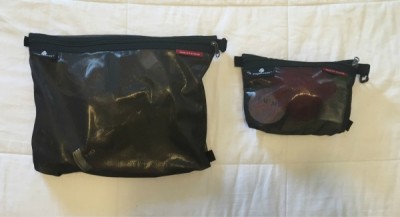 Here is my carry-on with everything in it!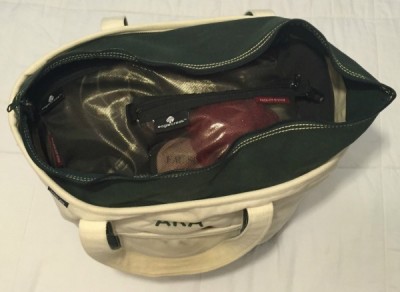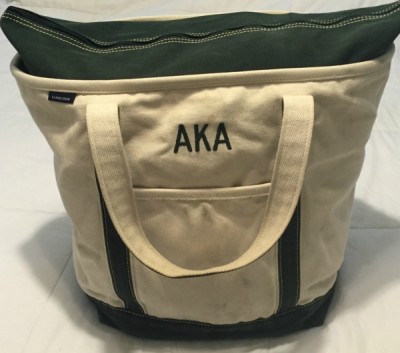 Some of the benefits of packing cubes include:
No more digging through your suitcase trying to find a missing something. Everything has a place, everything is in its place. No more rifling around in your luggage looking for your missing sock or your sunblock that somehow got to the bottom of the bag, even though you packed it on top.
No more wrinkled clothing. Your clothes go into the packing cubes and come out nice and neat. Some people roll their clothes; others just fold them and place them inside. Whatever way you choose, as long as you don't just stuff your clothes in, they should come out wrinkle free.
No more mixing up people's clothing or having to divvy everything up once you get to your hotel room. If you have more than one person's things in one suitcase, it can be handy to pack them in a different color or even a different brand of packing cubes. Person 1 could use the black collection, Person 2 the blue collection, Person 3 the green collection, and Person 4 the red collection. (Have more than 4 members in your traveling party? Easy! Eagle Creek also has orange, white, and purple.) Imagine just telling your children to grab their designated colors and to put them in his or hers designated drawers in the hotel room.
Shoes have their own space. I can usually fit up to 3 different pairs of shoes in 1 shoe cube. (My husband can usually fit 1 pair of either tennis shoes or dress shoes and 1 pair of sandals in 1 cube.) I love how this keeps my shoes away from all the rest of my clothes and toiletries. For some reason, the thought of my shoes touching my other things really grosses me out. Who knows what those soles have touched, especially ones I wear to the theme parks!
You are able to pack more into the same amount of space you had before! I honestly cannot explain how packing cubes allow you to pack more without showing you through a video or an in-person demonstration, but trust me; they do! By separating your clothing, shoes, accessories, and other miscellaneous items and then zipping them into these cubes, your suitcase somehow holds everything easier. They are little miracle workers.
Have you ever used packing cubes? Are you going to give them a try after hearing about them now? Let me know in the comments below. I can't wait to hear if there are other packing cube lovers like me out there!