This post may contains affiliate links for your convenience. If you make a purchase after clicking a link we may earn a small commission but it won't cost you a penny more! Read our full disclosure policy here.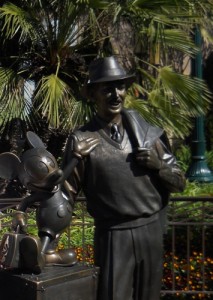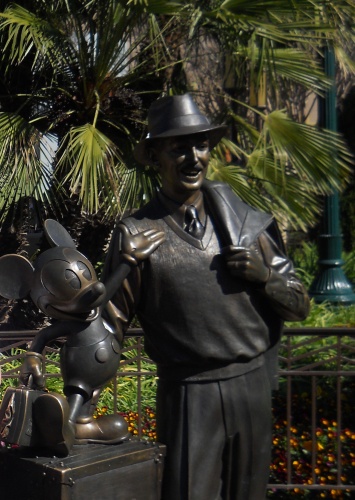 A few weeks ago my brother and his fiancé were in town during a long weekend off from school, so what did we do? We went to Disneyland of course! Me and my two kids went (poor hubby had to work), along with my sister and her husband, and of course my brother and his fiancé. It was a blast as always! Lots of rides, and despite it being a holiday (Presidents' Day) weekend, the lines weren't too bad. We do however take advantage of the Fast-pass when available as well as the "Rider Switch Pass". If you are unfamiliar with the Rider Switch Pass, it is a life saver for families with small children. It allows one parent to obtain a special pass from a Cast Member when they get in line. They then stand in line with older children for a ride while one waits (gets a snack, shops, etc.) then when the first parent has finished the ride they give pass to waiting parent. This pass allows up to 2 to ride the ride with minimal wait (typically through Fast-pass or wheelchair entrance)
A big highlight of the day came early. I didn't tell my son where we were going that day, so when he finally figured out where we were going his reaction was priceless. I love the "ah ha" light bulb moments! The current Limited Time Magic running was Valentine's Day themed with dining specials and love themed décor all over the park. In addition Princesses were escorted with their Princes (a rarity on most days) and other characters appeared with their loves (i.e. Mickey and Minnie or Donald and Daisy) together as opposed to the normal separate appearances/photo ops. Although not Valentines related we did spot a couple Storm-troopers.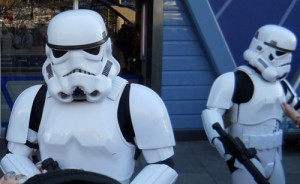 We also paid a visit to Lighting McQueen and Mater in the new Cars Land in Disney California Adventure. This expansion opened in Summer 2012 and has been packed with Cars fans young and old ever since. If you want to ride the new fast-paced "Racers" ride, I recommend getting there early for a Fast-pass, as they run out early in the day and average wait time is over an hour. The ride itself is awesome, and not too scary for my 5 year old Cars fan. We rode Mater's Junkyard Jamboree, and fair warning it is faster than it looks! I had a crying child about 2 minutes in. However, all in all Cars Land is great, and much needed expansion to California Adventure Park!
We did, much to my daughter's dismay however, miss the opening of the new Fantasy Faire by just a few weeks (opened March 12th).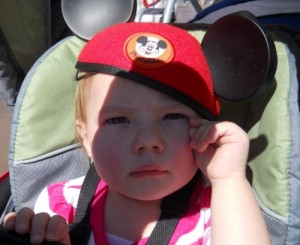 This expansion to Fantasyland includes features such as: The Royal Theater, The Royal Hall (where you can meet all your favorite Princesses) and new dining spots as well. This is definitely on the must see list on our next trip!