This post may contains affiliate links for your convenience. If you make a purchase after clicking a link we may earn a small commission but it won't cost you a penny more! Read our full disclosure policy here.
Over a number of weeks, I've been sharing with you all about my dining experiences while sailing on the Disney Magic. But besides the regular dinner experiences, there are a lot of other great dining locations for Guests to choose from when dining on the Disney Cruise Line ship. From quick service to snack, the options vary and are quite delicious. Now, while I didn't have the opportunity to try EVERYTHING, (I'm only one small person), I did try a lot of the options and wanted to share with you my experiences.
The Duck-In Diner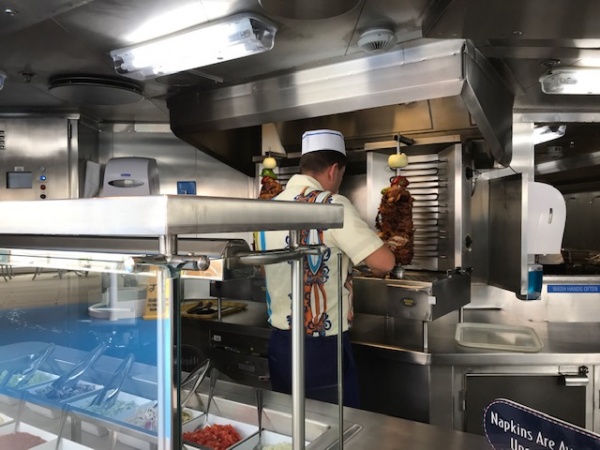 Located on the top deck of the ship and a great place for a quick meal is the Duck In Diner. This option offers freshly made gyros! We watched as they made our delicious snack and let me tell you, it was really good. Very fresh and tasty. Guests can choose to have any fresh toppings, sauces, and more added including lettuce, tomatoes, onions, hummus, baba ghanoush, chili mayo, pickled white cabbage, garlic ailoi, tzatziki, mint cilantro yogurt, turmeric yogurt, sambal sauce, and kachumber salad.
Duck-In Diner also serves up hamburgers, veggie burgers, fish sandwiches, hot dogs, bratwurst, chicken tenders, and fries.
Cabanas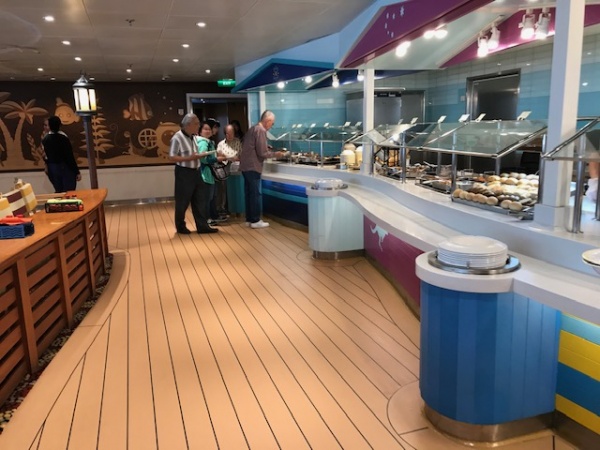 Cabanas is the buffet option for Guests and there are a ton of choices! Serving breakfast, lunch, and dinner, it's the perfect spot to just pop in, grab a bite, and pop back out. Options are vast and varied including breads, vegetables, fruit, meat, specialty options, and more. I grabbed quick bites a couple of times, including a croissant, and a giant cookie.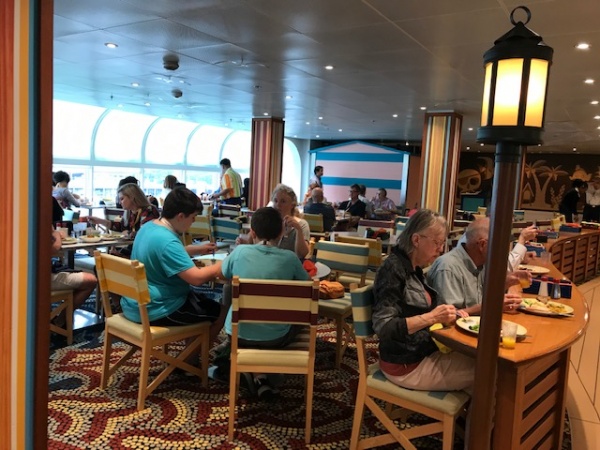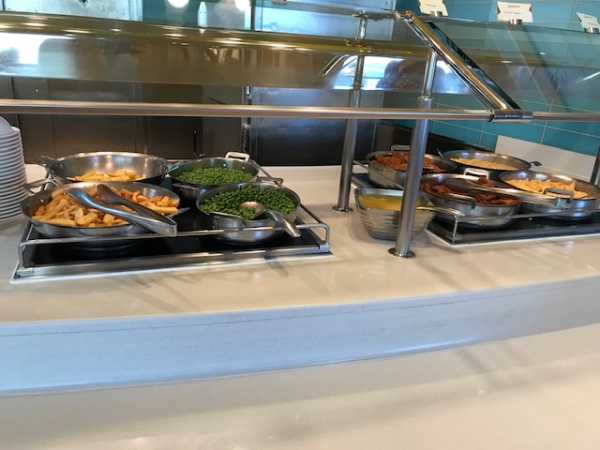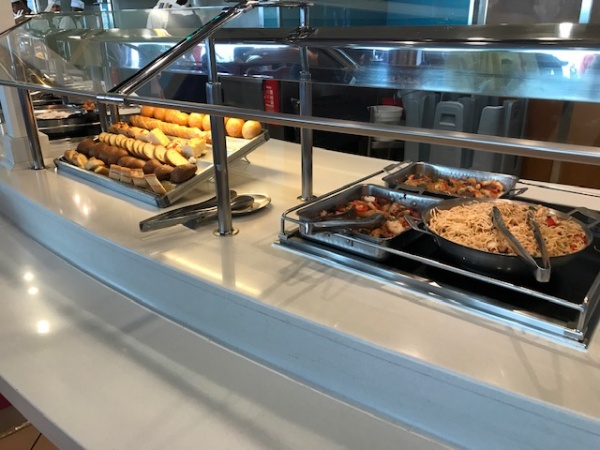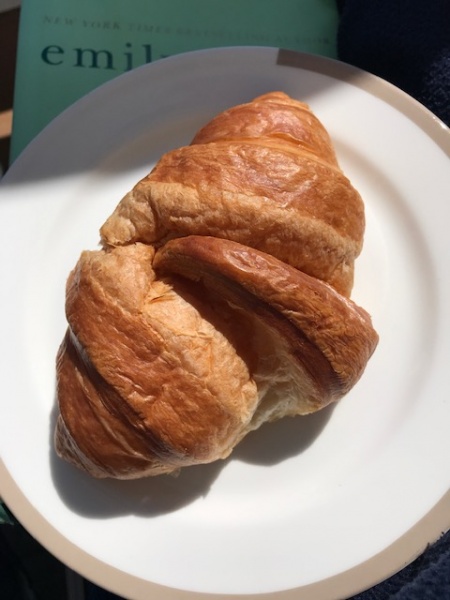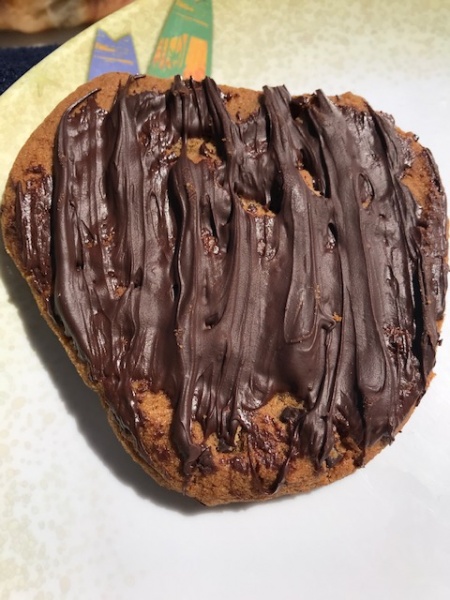 Also, featured on Pirate Night is the Pirate Night Buffet. This happens immediately after the fireworks, but is a very limited time offering. (Like it only lasts about a half hour or so.) Guests will see lots of carved art in fruit, as well as items specific for the buffet, like baked potatoes, crepes, and turkey legs.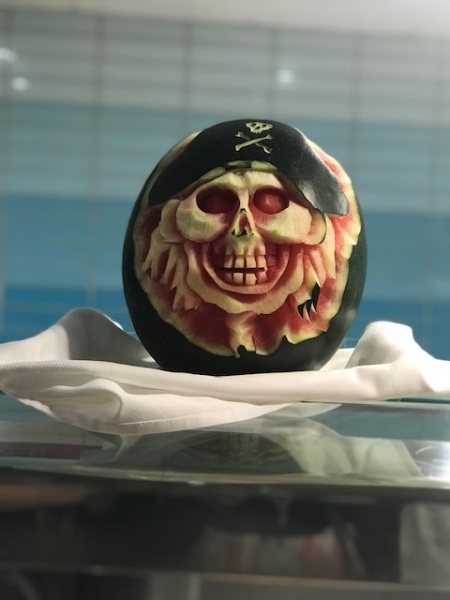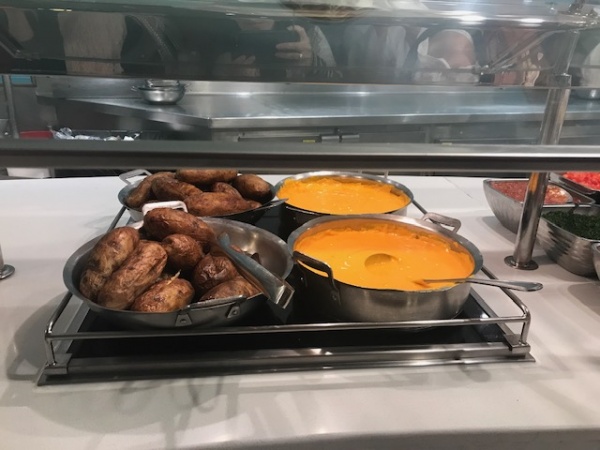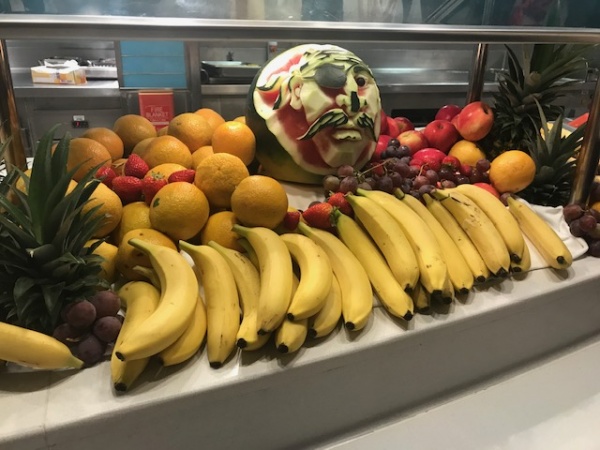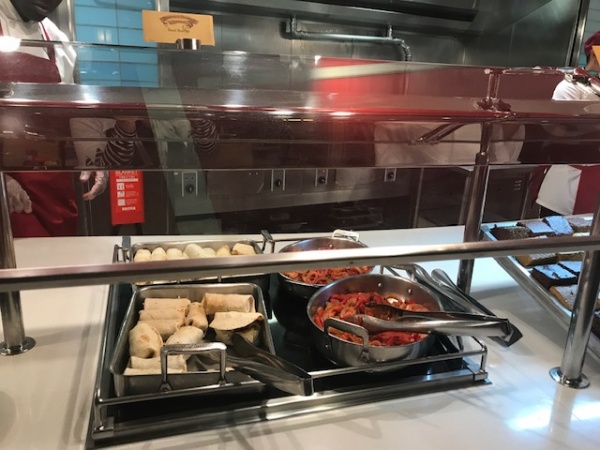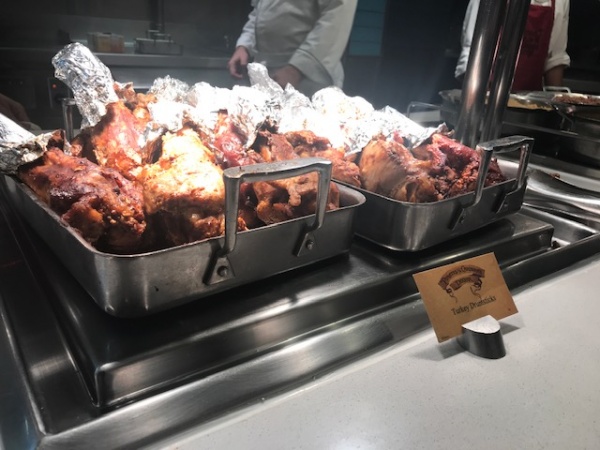 Daisy's De Lites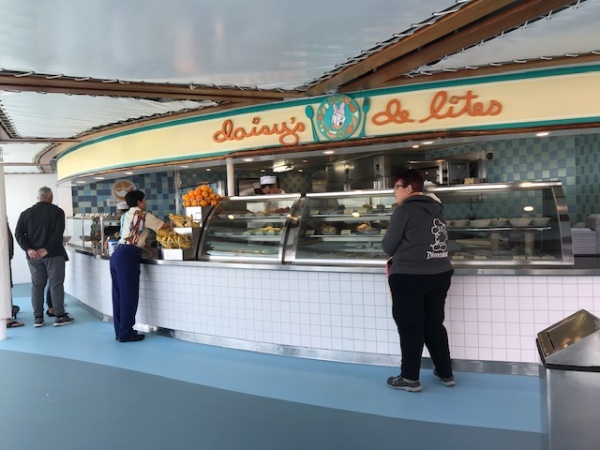 Are you looking for something a little lighter? (You are on a cruise and sometimes, you really do just want a salad because you've eaten so much.) Consider making a stop for a salad at Disney's De Lites. Again, very fresh vegetables are included in this salad, though they are pre-prepared.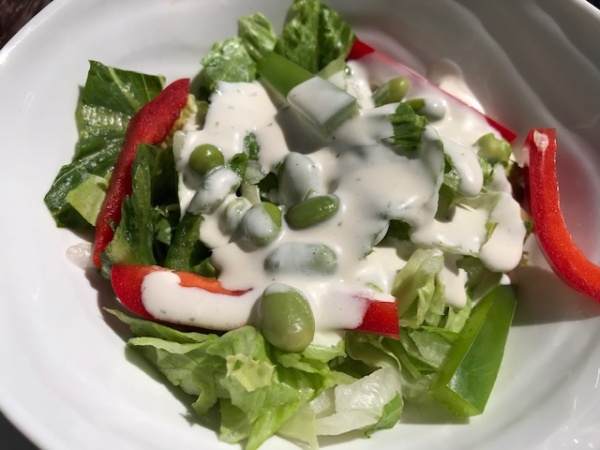 Breakfast in Lumiere's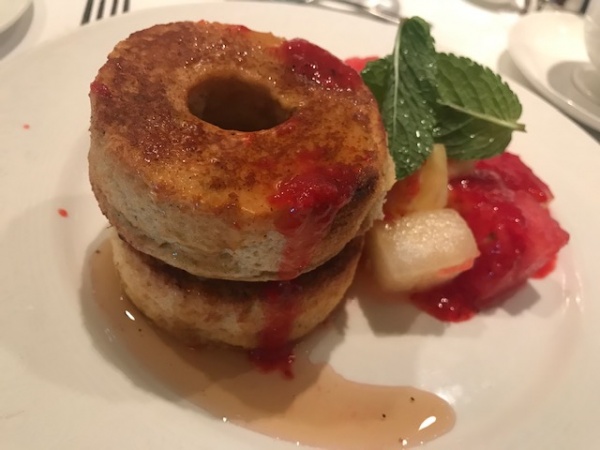 So, I heard that the breakfast options have changed since my cruise on the Disney Magic, but my french toast was phenomenally good. Served in a unique presentation and with fresh fruit, this was a solid choice for my breakfast.
Cove Cafe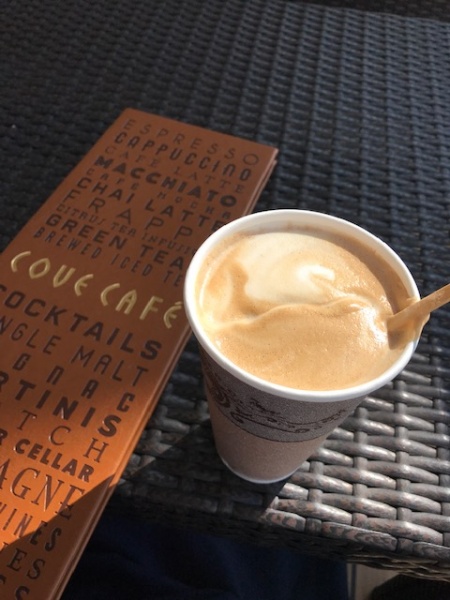 One of my favorite stops is to grab a latte from the Cove Cafe. Here you can get a handcrafted beverage. While you do have to pay for these, they aren't super expensive, and they do offer Guests to use a frequent buyers card, so if you purchase a certain number of drinks, you'll get one free. (I believe it's 5.)
Beverage Stations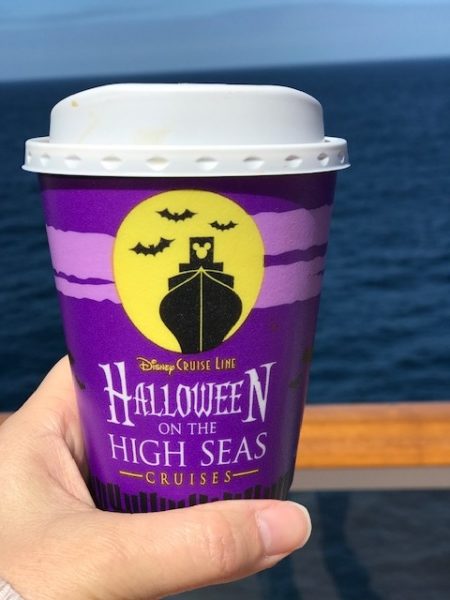 Now, I know that Disney has since gotten rid of lids, but grabbing a cup of coffee or soda from the beverage stations onboard the Disney Magic is a great option. Not only are these drinks free, but thanks to the fact that it was the Halloween season, we had these cute cups too!
What are some of your favorite dining options on a Disney Cruise? Let us know in the comments below or on Facebook or Twitter!
Did you like this article? Make sure to share it with your friends! Check below for easy ways to share!
Want to sail on Disney Cruise Line? Contact The Magic for Less Travel for more information and a free, no-obligation quote.

Incoming search terms:
https://www themouseforless com/blog_world/other-food-disney-magic/