This post may contains affiliate links for your convenience. If you make a purchase after clicking a link we may earn a small commission but it won't cost you a penny more! Read our full disclosure policy here.

Organizing everything for your Disney trip can seem like a full-time job, but it doesn't have to be. Over the years, I've come up with a few tricks to keep me organized before, during, and after our Disney trips.
Organizing before the trip
For me, organizing for a Disney trip begins when I email our The Magic for Less Travel agent. Since nearly all of our communication is done via email, I have a special Disney folder in my inbox. Then I have all emails from our travel agent and Disney routed into that folder. That way, I can see at a glance if there are any trip-related emails I need to read.
Second, I add our dates and trip info to my Disney planning whiteboard. I created the board right on my home office wall with a large roll of stick on whiteboard material. It's a fun – and highly visible way – to keep track of important dates for making reservations, counting down the days left, and even jotting down bucket list ideas.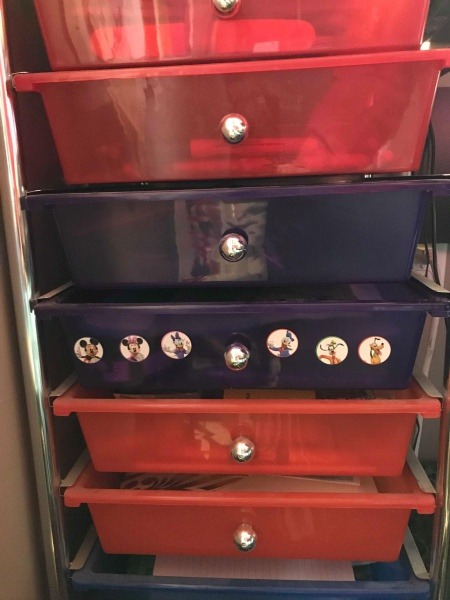 Third, I have a Disney drawer in a 10-drawer organizer. This is where I stash print outs of travel documents, our MagicBands, and other things that we'll need to bring with us. I have a five-pocket organizer that holds gift cards, travel documents, Magical Express information, and more. It goes in my carry-on bag when we travel so it's always handy.
Staying organized during the trip
Once at Disney, I use the organizer to hold receipts or other papers or small things we plan to save from the trip.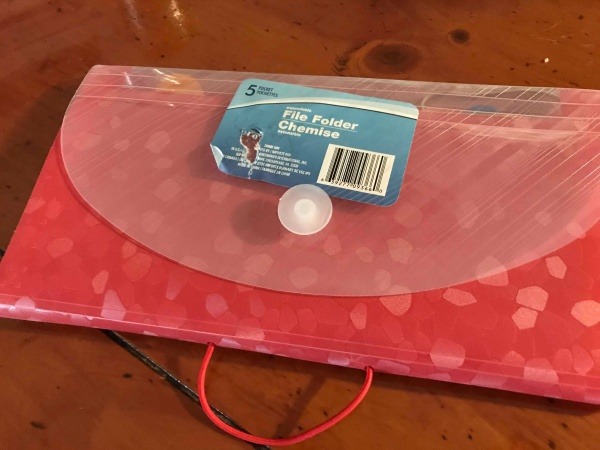 It's also a good idea to bring a large pocket folder with you. On our last trip, we used the folder to hold the Disney Historian certificates we received, as well as the special opening weekend maps and handouts from Galaxy's Edge. The folder kept the documents protected during travel home.
I use the My Disney Experience app during the trip, but I also have a paper backup of our reservations and confirmation numbers. You never know when there might be a glitch!
Organizing after the trip
Once we get home, the organization continues. Everything from the trip goes into a dated folder. Over the years, unused paper FastPasses, park maps, resort maps with our room number listed, receipts, printouts of our resort charges, and more have made their way into the folders. Old CDs from when you still received your PhotoPass photos that way – pre Memory Maker – are stashed in the folders. Another folder from another trip holds the disc with the video of my husband and stepson riding their virtual Space Mountain coaster at the now-gone DisneyQuest.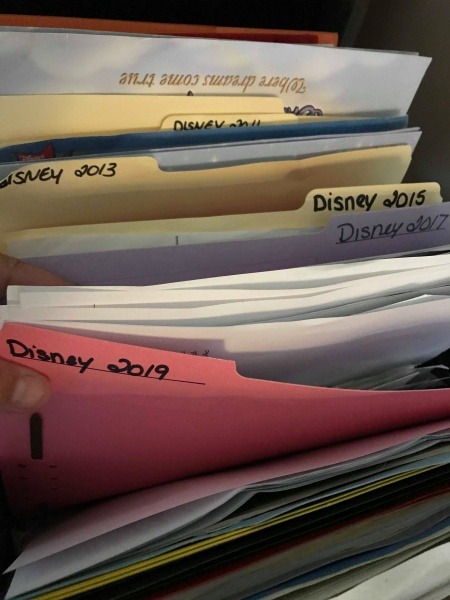 Aside from being a place to store trip memorabilia, my folders are a resource for me. I can look back and see what I paid for something years ago and track how costs have risen. This helps me budget for our future trips.
Finally, I separate all our photos from each trip into its own folder on my laptop. Plus, I back them up on a thumb drive. Putting each trip photos into its own folder helps keep things nicely organized. It makes it easier to go back and look for photos from a specific trip. I pick highlight photos from each trip to make a photo book to print and display at home. Shutterfly has a great Disney-themed book that I have used after several trips now.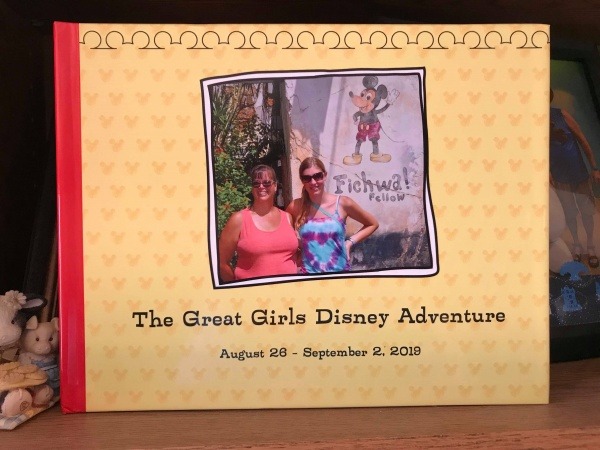 These are just some examples of how you could organize information, photos, and more for your next Disney trip. How do you spend your time organizing for your Disney trip? Share your tips with us in the comments or on Facebook or Twitter!
Did you like this article? Make sure to share it with your friends! Check below for easy ways to share!
Want to visit the Walt Disney World Resort? Contact The Magic for Less Travel for more information and a free, no-obligation quote.

Incoming search terms:
how to orgnize food for disneyland
https://www themouseforless com/blog_world/organizing-your-disney-trip/
organize disney trip