This post may contains affiliate links for your convenience. If you make a purchase after clicking a link we may earn a small commission but it won't cost you a penny more! Read our full disclosure policy here.
There is just something about seeing those words, "Begin online check-in" that make me giddy with excitement!
When you've been planning your Walt Disney World vacation for months, every milestone is a celebration! From Advanced Dining Reservations to Fastpass+ choices, the excitement just keeps building. Then the day comes when you receive that email from Disney Destinations or you log into My Disney Experience and realize that you can begin online check-in!
Sixty days prior to arrival is when you can begin online check-in. While this does not guarantee any special requests or that your room will be ready earlier than check-in time, it can save you some time when checking in. This process allows much of your paperwork to be done online ahead of arrival allowing you to maximize your time once you enter the world!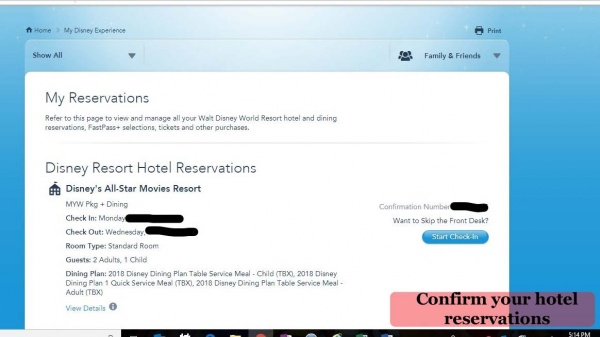 This process allows the Disney Resorts to better prepare for arrival of guests and plan staffing to better accommodate this. There will be a separate check in location in the lobby for guests who have completed the online check-in and your documents and paperwork will be already in order for you to pick up upon your arrival.
You can complete the online check-in via your My Disney Experience app or account and it's a very simple process. When you log into My Disney Experience, you will see an option that says, "Want to skip the front desk? Start Online check-in". Clicking this link takes you immediately to the check in process.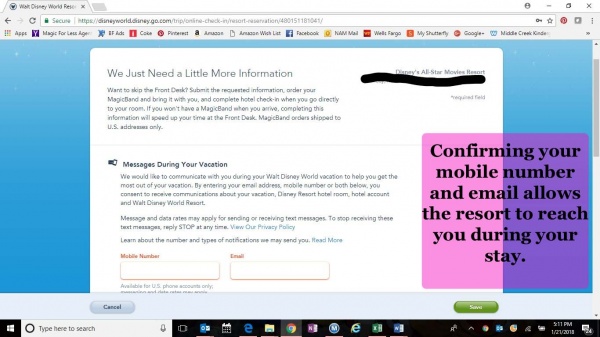 You'll be asked to confirm reservation details, confirm a phone number and email address that can be used while you are there on vacation, set up a credit card for hotel charges, select a pin for charges made on that card, and provide an estimated arrival time.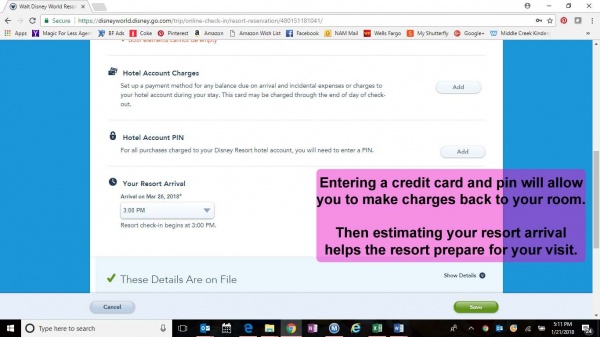 The final step will require you to read through and agree to the resort terms and conditions. Once you submit, the online check-in process is complete! You can review your details and update with any changes or corrections.
You can even receive a text message when your room is ready. Go and enjoy the parks or resort and you'll be notified when the room is ready.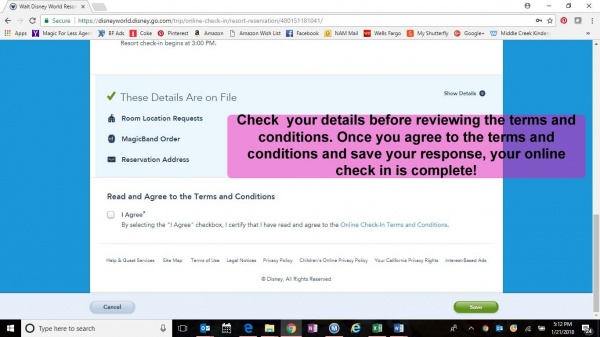 Do you have any tips about utilizing the Online Check-in process? Share them in the comments! 
Did you like this article? Make sure to share it with your friends! Check below for easy ways to share!