This post may contains affiliate links for your convenience. If you make a purchase after clicking a link we may earn a small commission but it won't cost you a penny more! Read our full disclosure policy here.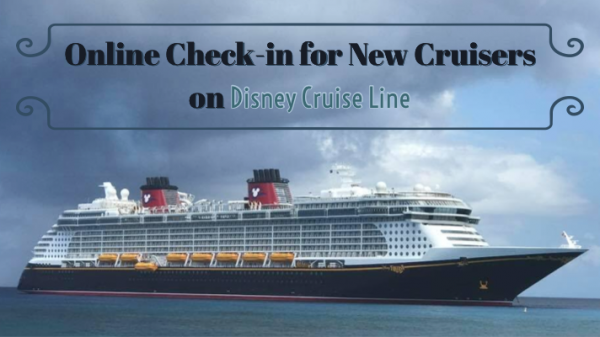 Picture provided by Rikki Niblett
My family and I will be going on our first Disney Cruise in May. While I am very experienced with reservations for a Walt Disney World vacation, I was a little nervous for the online check-in process for the cruise.
If you have never cruised with Disney Cruise Line before you will be able to begin your check-in at midnight Eastern time 75 days before your embarkation date. (If you've been on Disney Cruises before, your online check in date is a little earlier.) You can figure out what day that is using this handy date calculator. At least a week before online check-in date make sure your cruise is paid in full and you have your cruise reservation linked to your Disney Cruise account.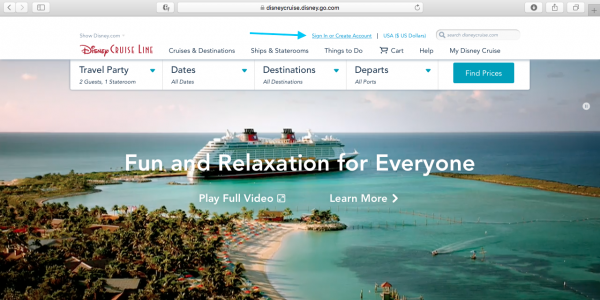 Sign in or create your Disney Cruise Line account before your check-in date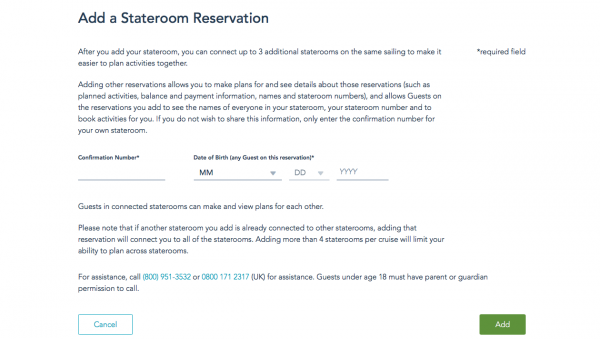 If you booked your cruise through a travel agent or anywhere other than directly through Disney then you will have to link the reservation on your Disney Cruise Line account
A couple of hours before check-in time make sure you have your passports (passports are always recommended but sometimes you can travel with a birth certificate), a computer, and a general idea of the activities you are hoping to book. I recommend using a computer over a smart phone because there is a lot of information to enter and read, which can be a little difficult to do on the phone. It can be done though, and it is a good idea to have a phone as a back up in case the website is acting glitchy and not working on your computer.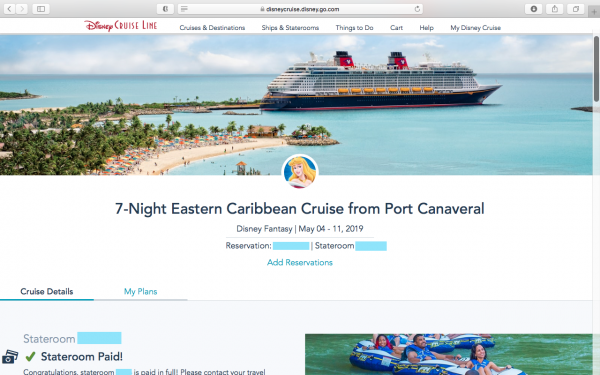 When you log on to your reservation page make sure it shows that your stateroom is paid in full
Speaking of glitches I also recommend clearing your cookies and cache in whatever web browser you use. It's also not a bad idea to have a second web browser ready to use, Internet Explorer/Edge, Google Chrome, Firefox, and Safari are just some of the options available. Sometimes the website doesn't load correctly on one server but works great on another web server.
Once midnight Eastern time hits, you will be able to start your official check-in. You want to get this done quickly so that you will be able to schedule your onboard activities and port adventures after check-in. Every once in a while you are able to check-in early so try before midnight just in case. Don't get upset if it doesn't work early though.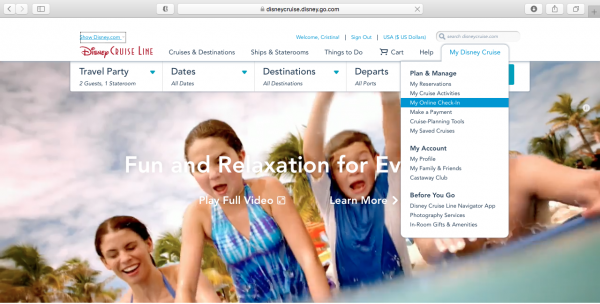 Select "My Online Check-In" from the "My Disney Cruise" drop down menu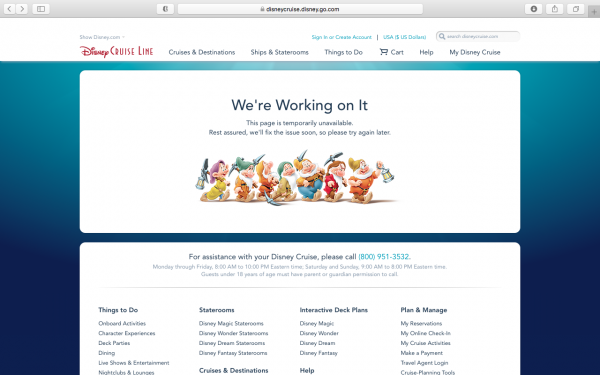 If you try to check-in too early this is what you will see.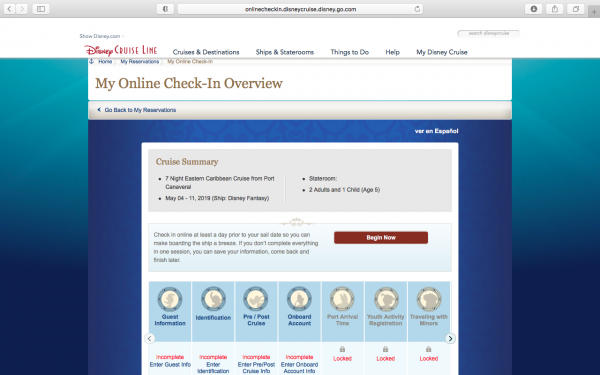 First screen of the Online Check-in page
DCL walks you through the check-in process step by step. Start with the guest information and work your way through each part.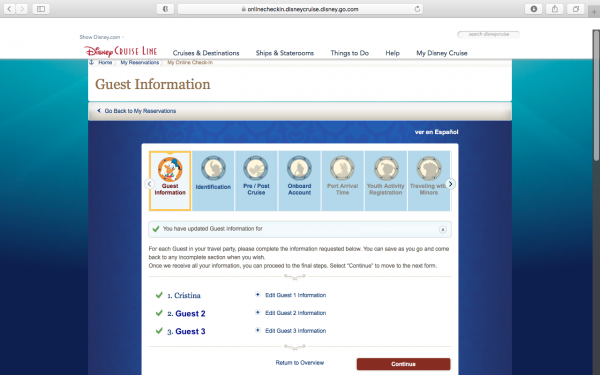 You will enter each guest's address and emergency contact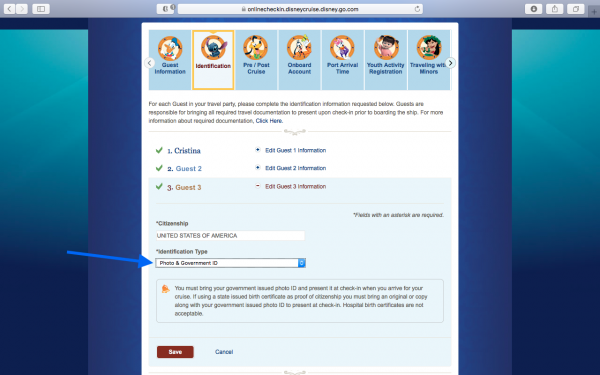 If you don't have a passport you can select the "Photo & Government ID" option. If you do have a passport you will be asked to enter the information here.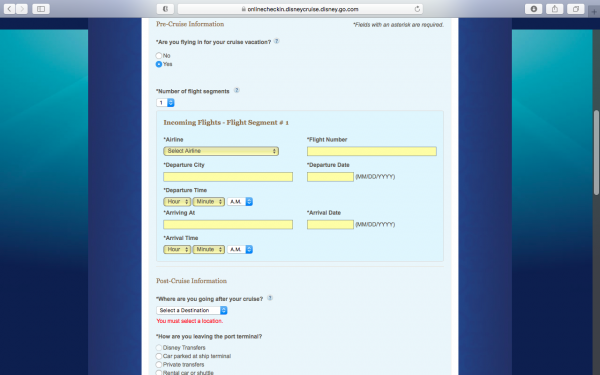 Next you will enter your pre-cruise information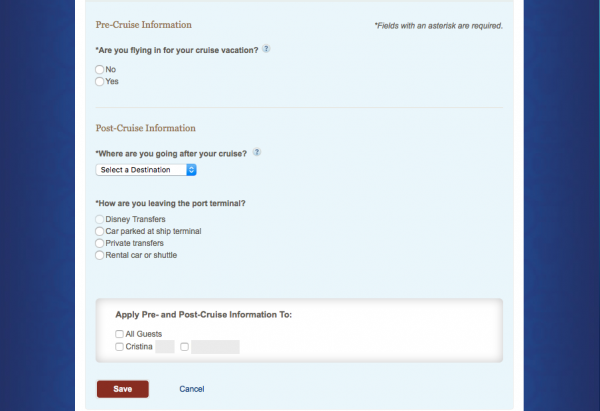 You will also enter your post-cruise information and you can apply these to all guests under your reservation.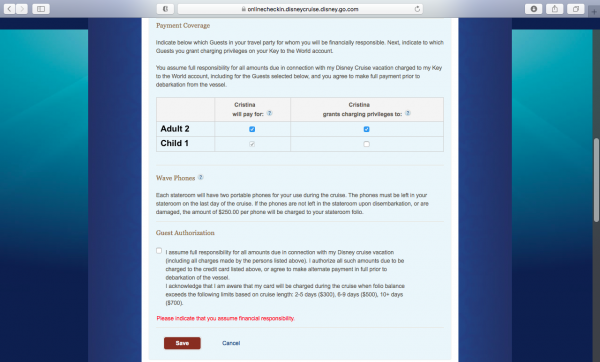 Enter your credit card information and give or deny charging privileges to guests on the Onboard Account tab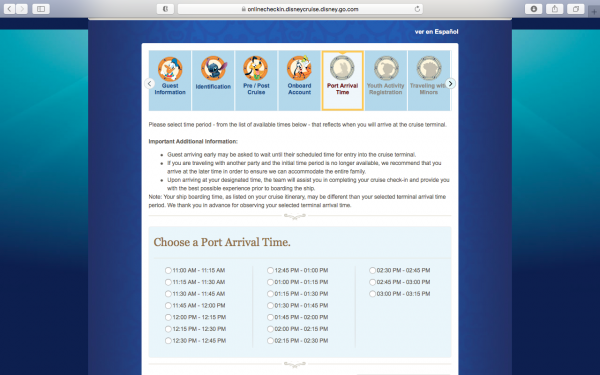 Choose a Port Arrival Time that works best for your schedule. Often the earliest times will already be selected by the more experienced cruisers. If the time is unavailable in will be grayed out. When using Disney transportation you cannot select a port arrival time.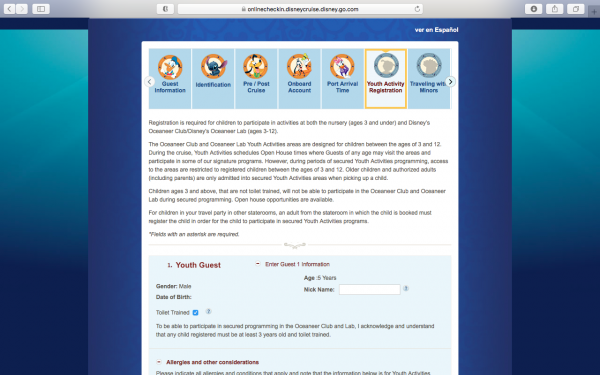 If you have a guest ages 3-17 you will register them for the youth activities next.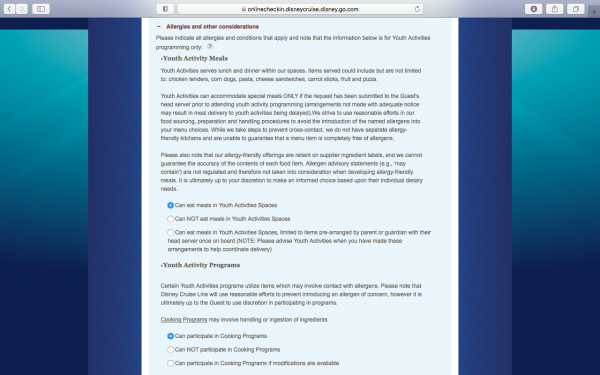 When you scroll down through the youth activity registration you will approve meals and activities. This is especially important for those with allergies or diet restrictions. Modifications will need to be arranged with the head server onboard.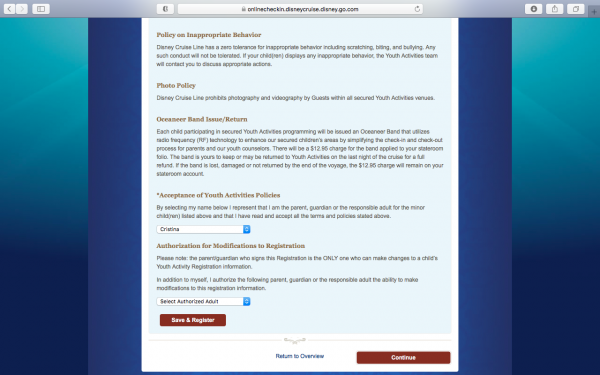 Finally you will agree to the Youth Activities Policies. This section of the online check-in process was the longest. If you are not traveling with anyone under 18 this whole section will just be skipped over.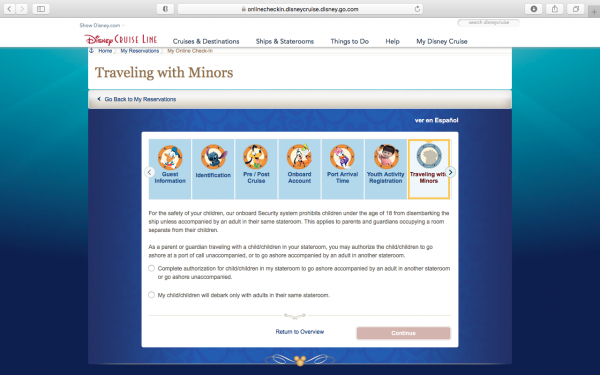 The "Traveling with Minors" section is only available to those with someone under 18 in their reservation. This area gives your child authorization to disembark the ship without you or with someone from another stateroom if you would like.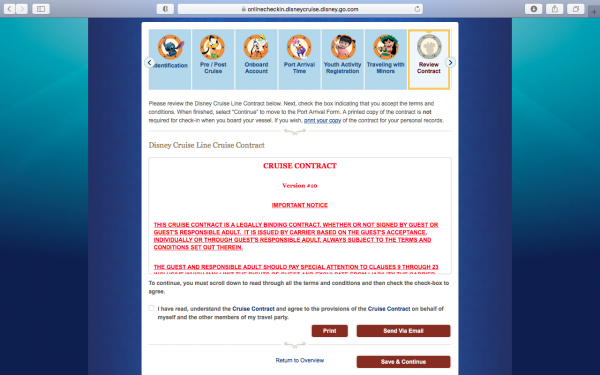 You have to acknowledge the Disney Cruise Line contract for all guests in your reservation before your online check-in can be considered complete.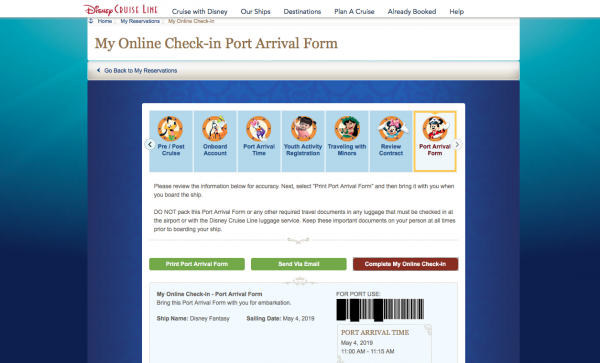 The last step is to download or print your Port Arrival Forms. Then you can click "Complete My Online Check-in".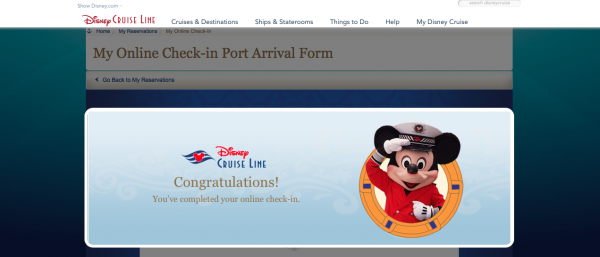 Captain Mickey lets you know when all sections of the online check-in are complete.
Once you have completed the online check-in you will be able to book your onboard activities and port adventures. I will cover that in another blog. If you need to make changes to any information at a later date you can always go back to edit it at any time. Disney Cruise Line online check-in is fairly easy so don't get too nervous for this part of the process.
What tips do you have for online check in? Share your tips in the comments below or on Facebook or Twitter!
Did you like this article? Make sure to share it with your friends! Check below for easy ways to share!
Want to sail on Disney Cruise Line? Contact The Magic for Less Travel for more information and a free, no-obligation quote.

Incoming search terms:
https://www themouseforless com/blog_world/online-check-in-new-cruisers-disney-cruise-line/